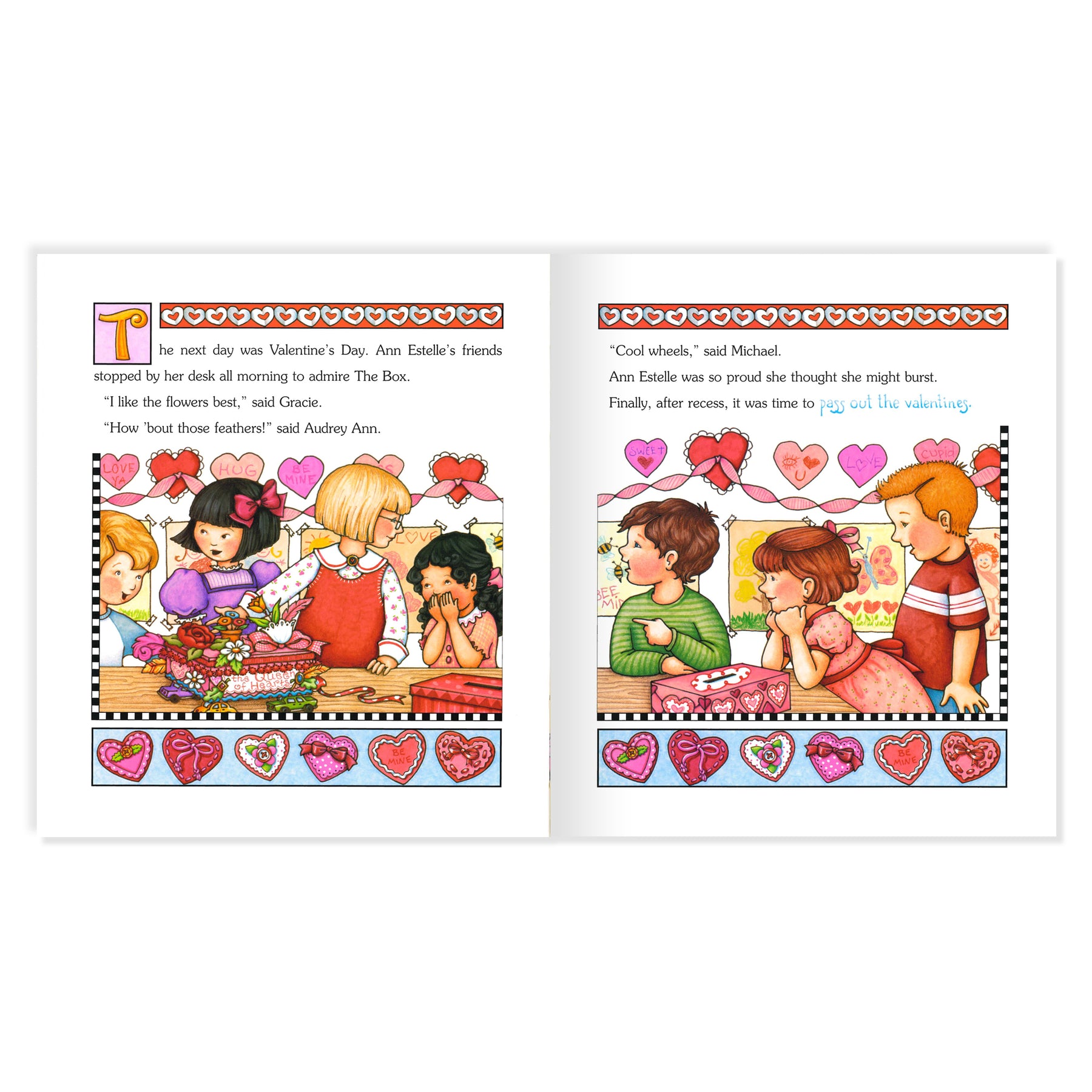 Queen of Hearts Paperback Book
Making the best valentine box ever for her favorite holiday is Ann Estelle's newest school project.
It will have glitter, lace, feathers, and even wheels! There's just one thing that Ann Estelle has forgotten — what could that be?
Valentine's Day will be your favorite holiday, too, when you enjoy this delightful tale with Ann Estelle and her friends as lovingly imagined by best-selling artist Mary Engelbreit.
Ann Estelle is so busy creating the most beautiful Valentine mailbox in class, she forgets to make cards for her classmates.
Measures: 

8.75 in (w) x 10 in (h)

Pages: 32