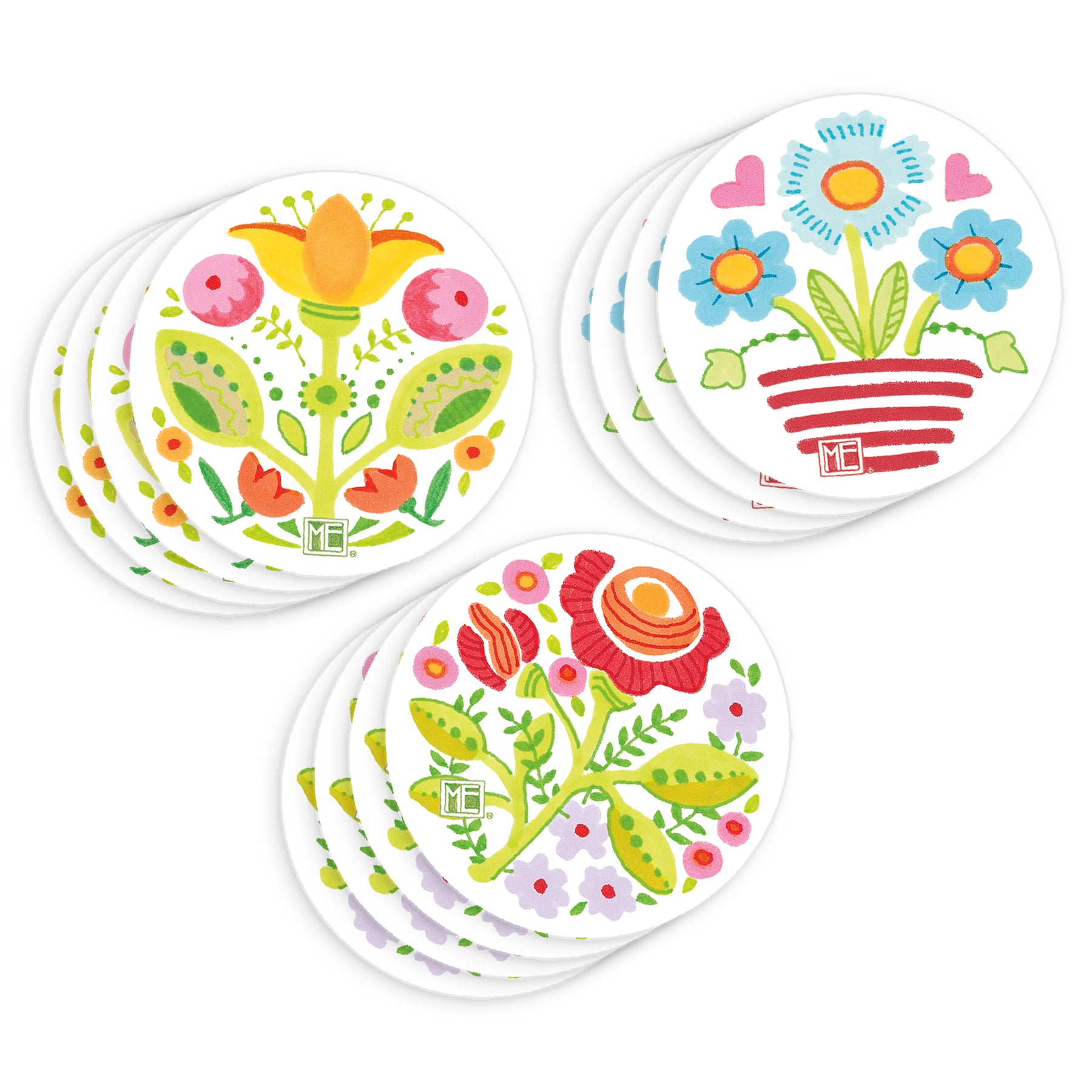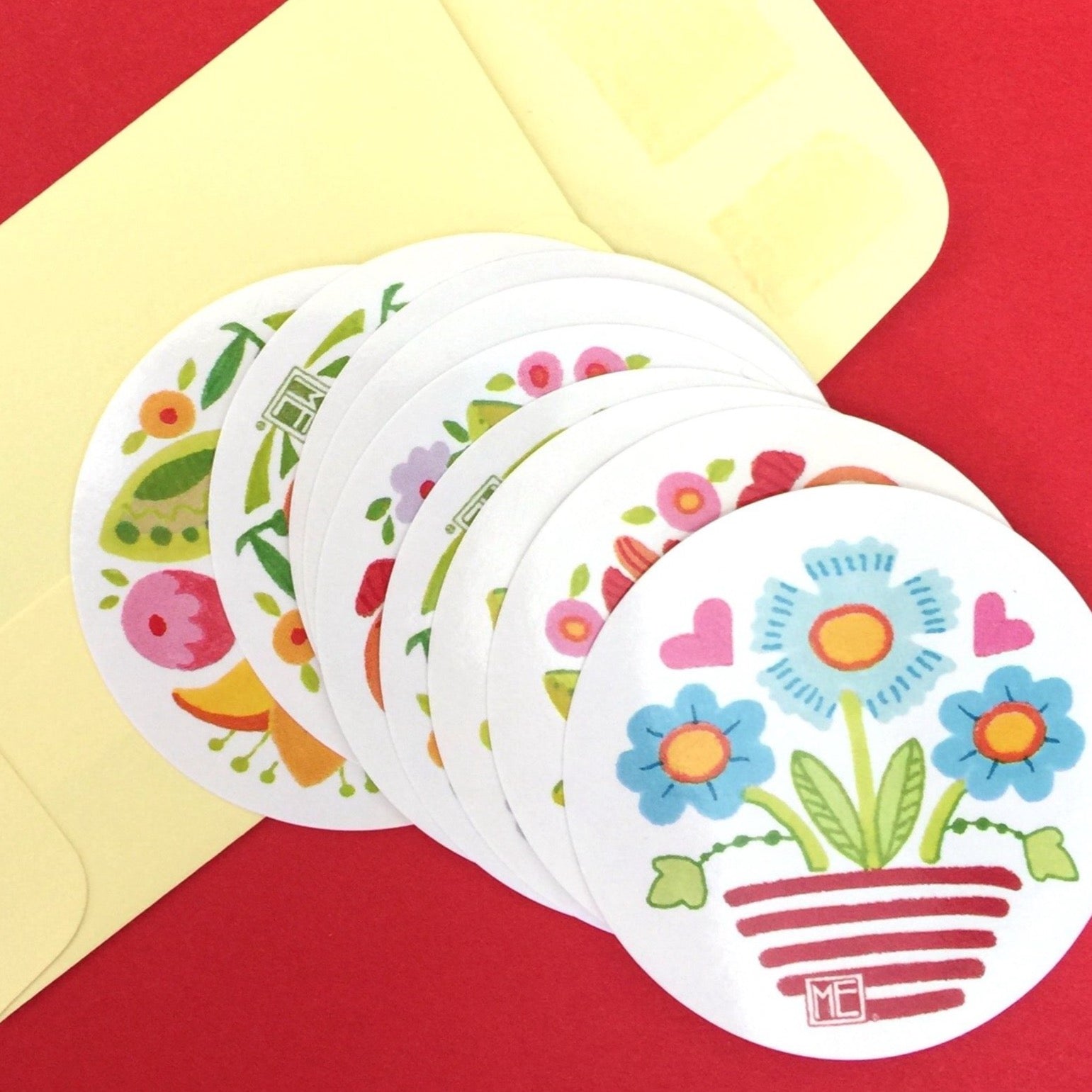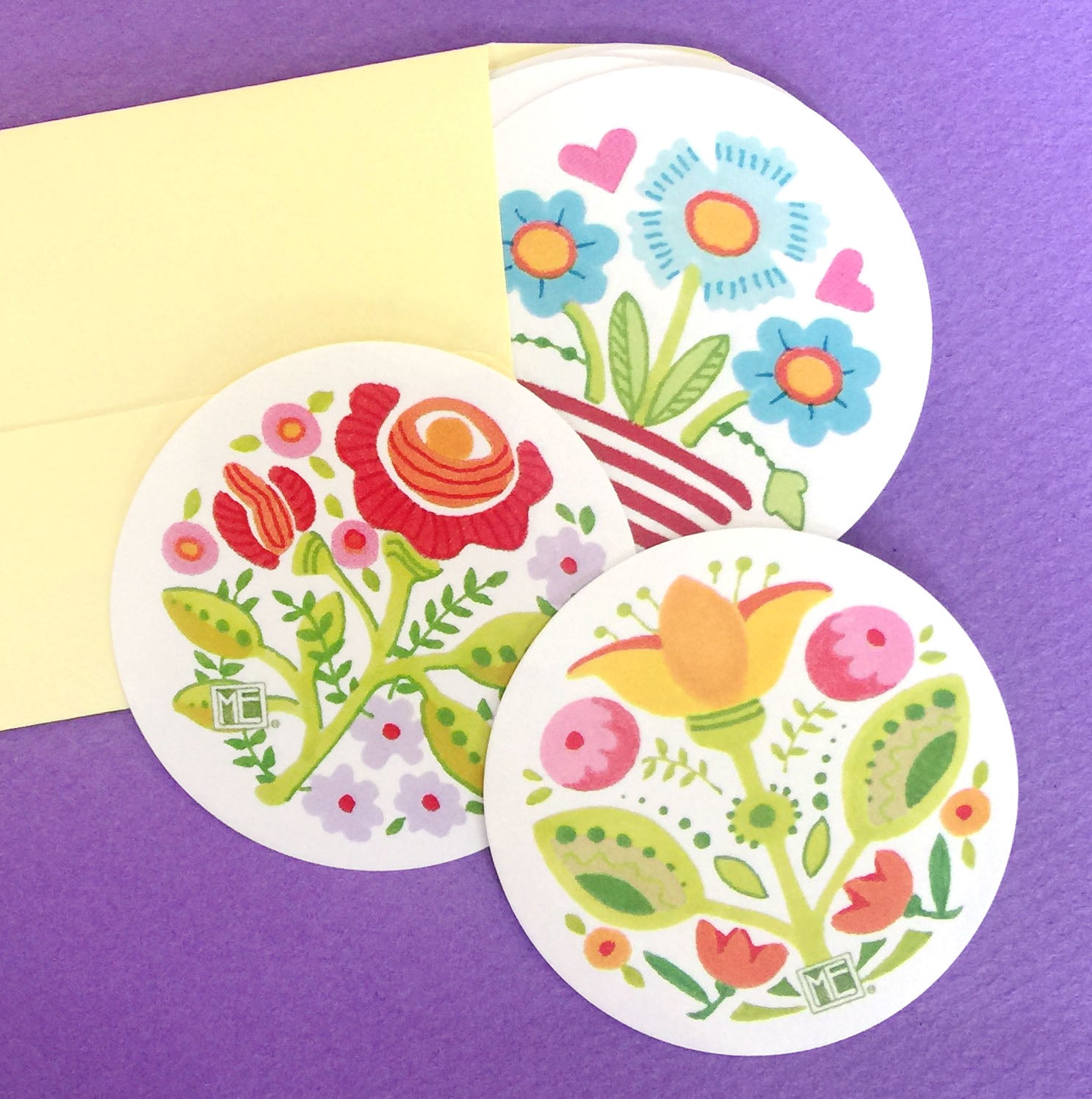 Summer Flowers Round Stickers
Everyone loves stickers!!! Now we have some featuring a few of Mary's flowers. They're perfect for any type of craft project, to seal your envelopes, or just stick them to anything that needs something cute!
The yellow envelope contains 3 designs (4 of each design)—a total of 12 stickers! They're 2-inches in diameter and printed on a durable 4 mil. White Vinyl High Gloss (UV) material in the USA.
Measures 2"
Quantity: 12 [3 designs - 4 each]