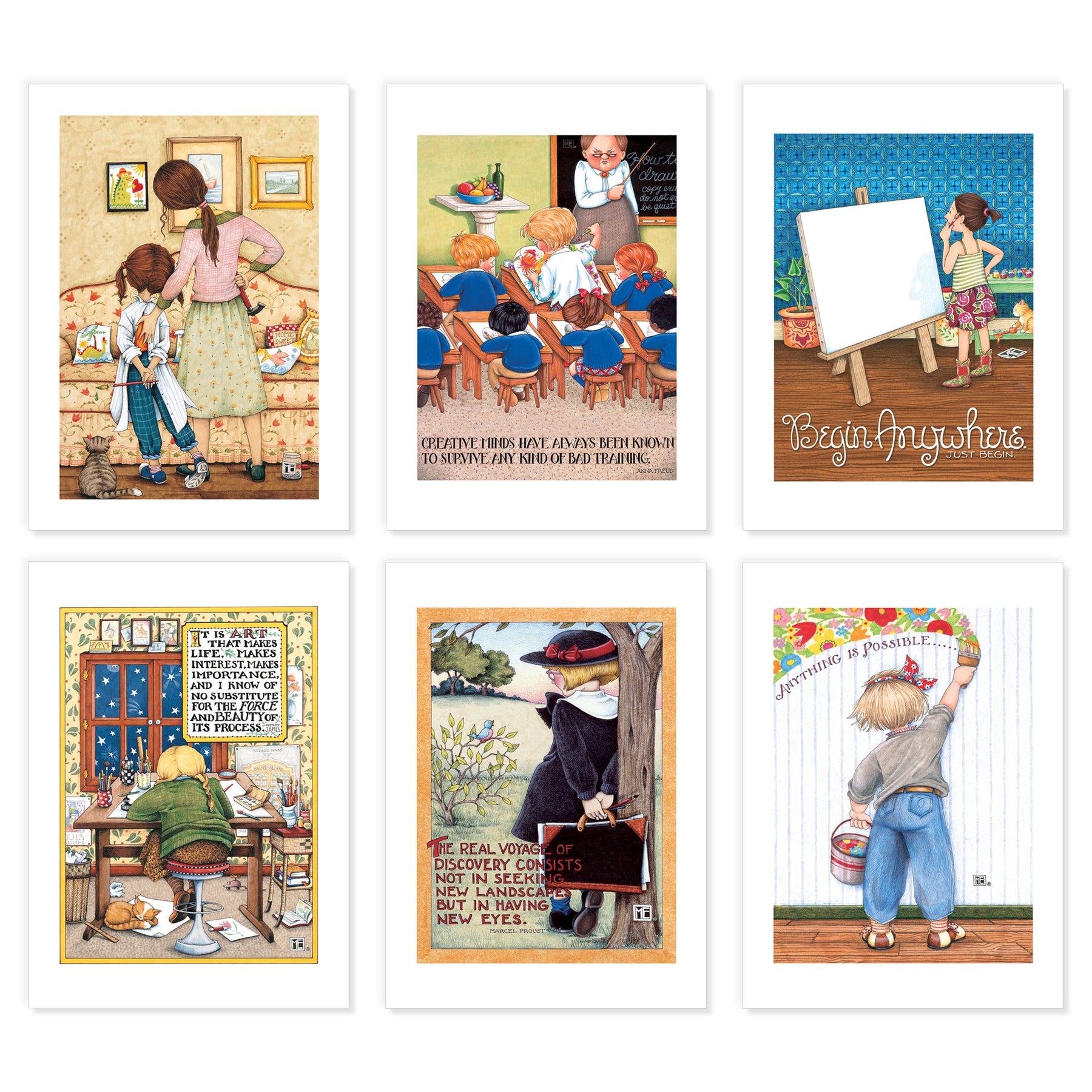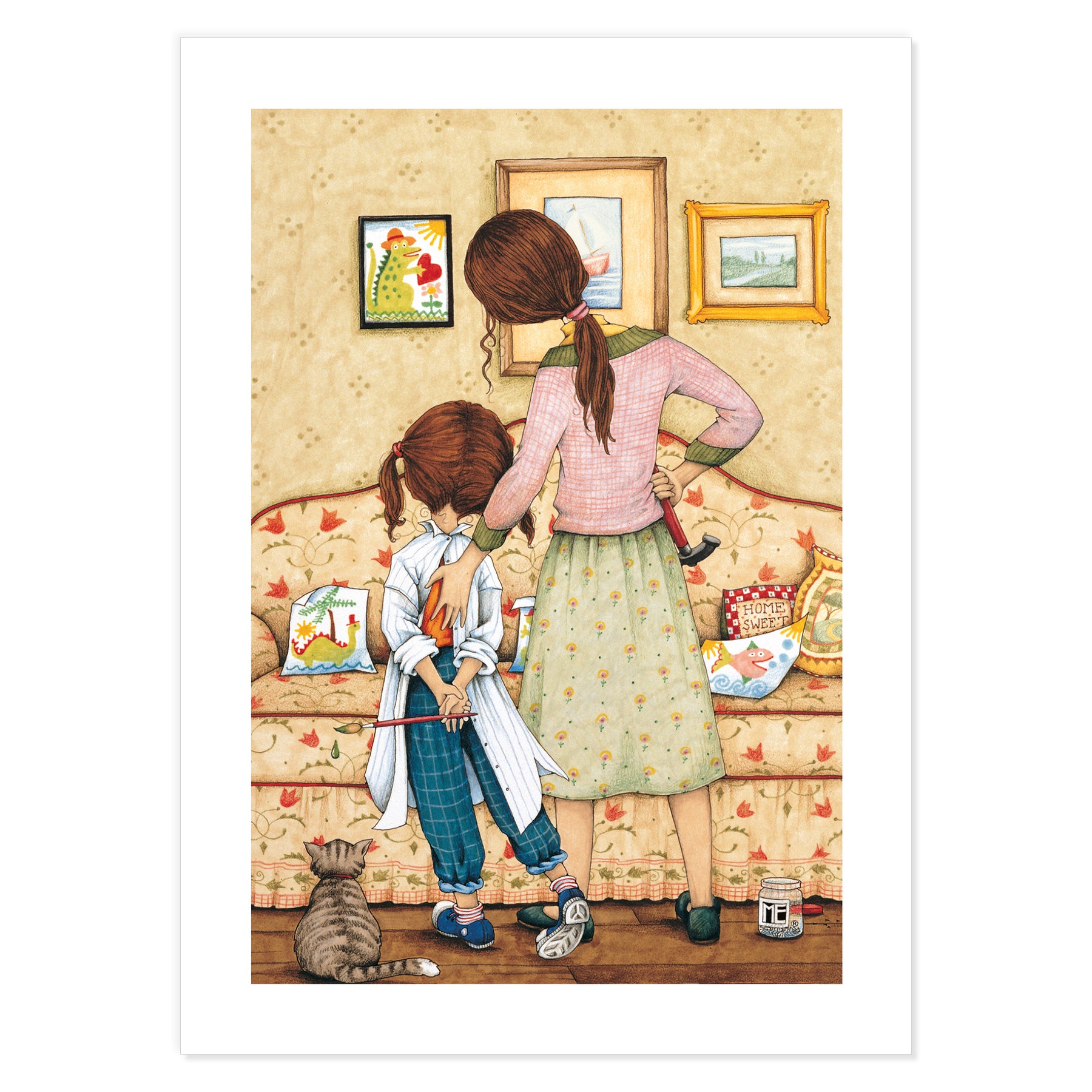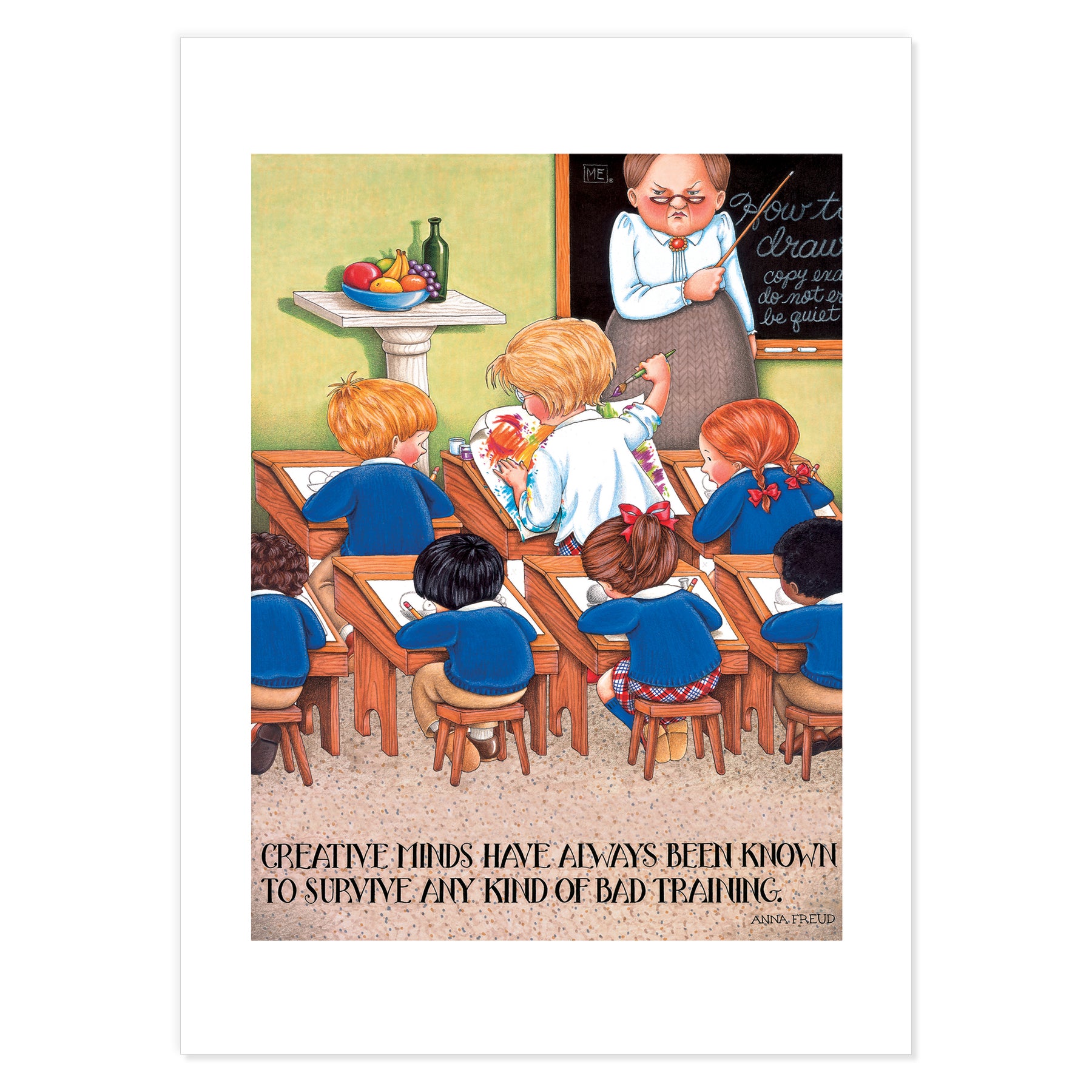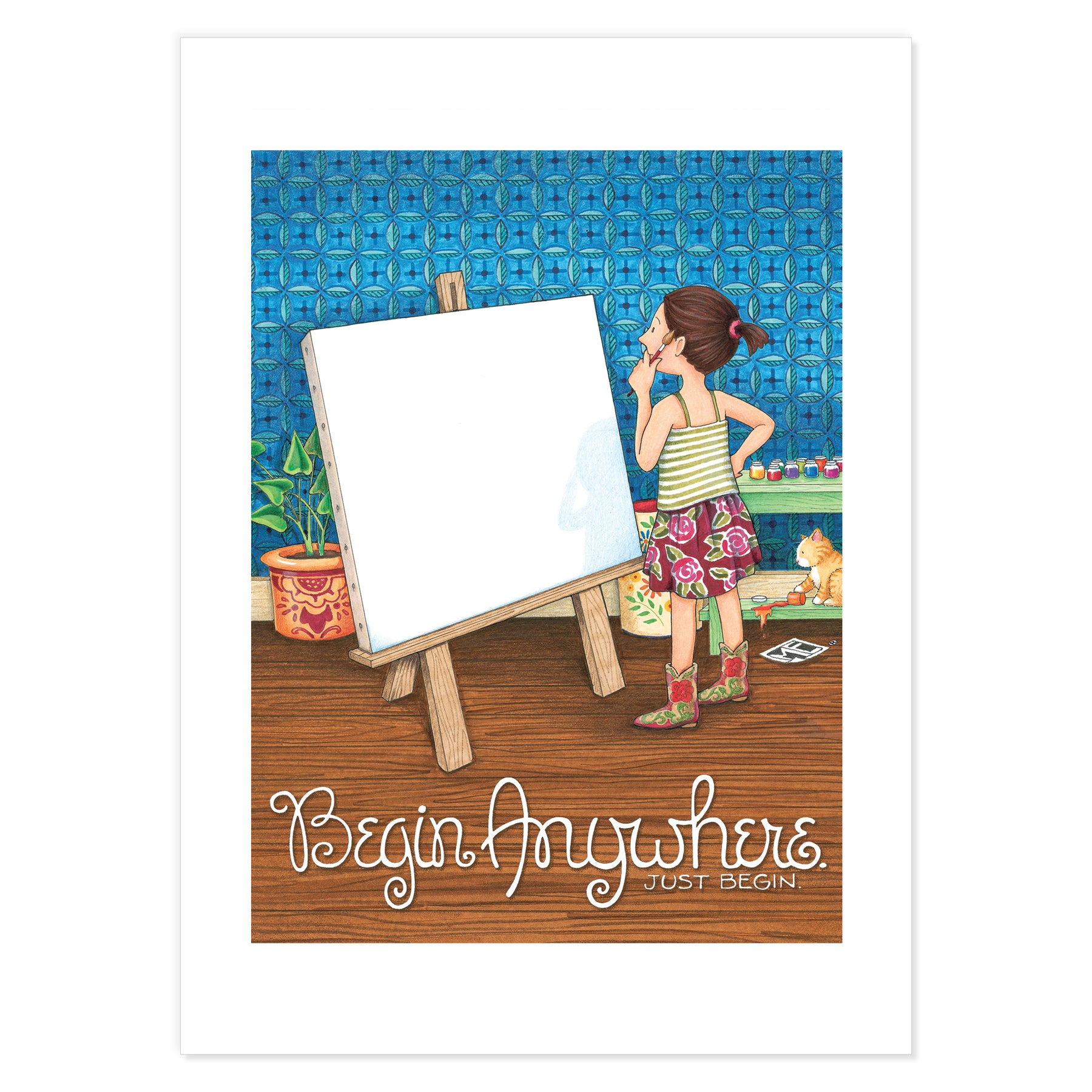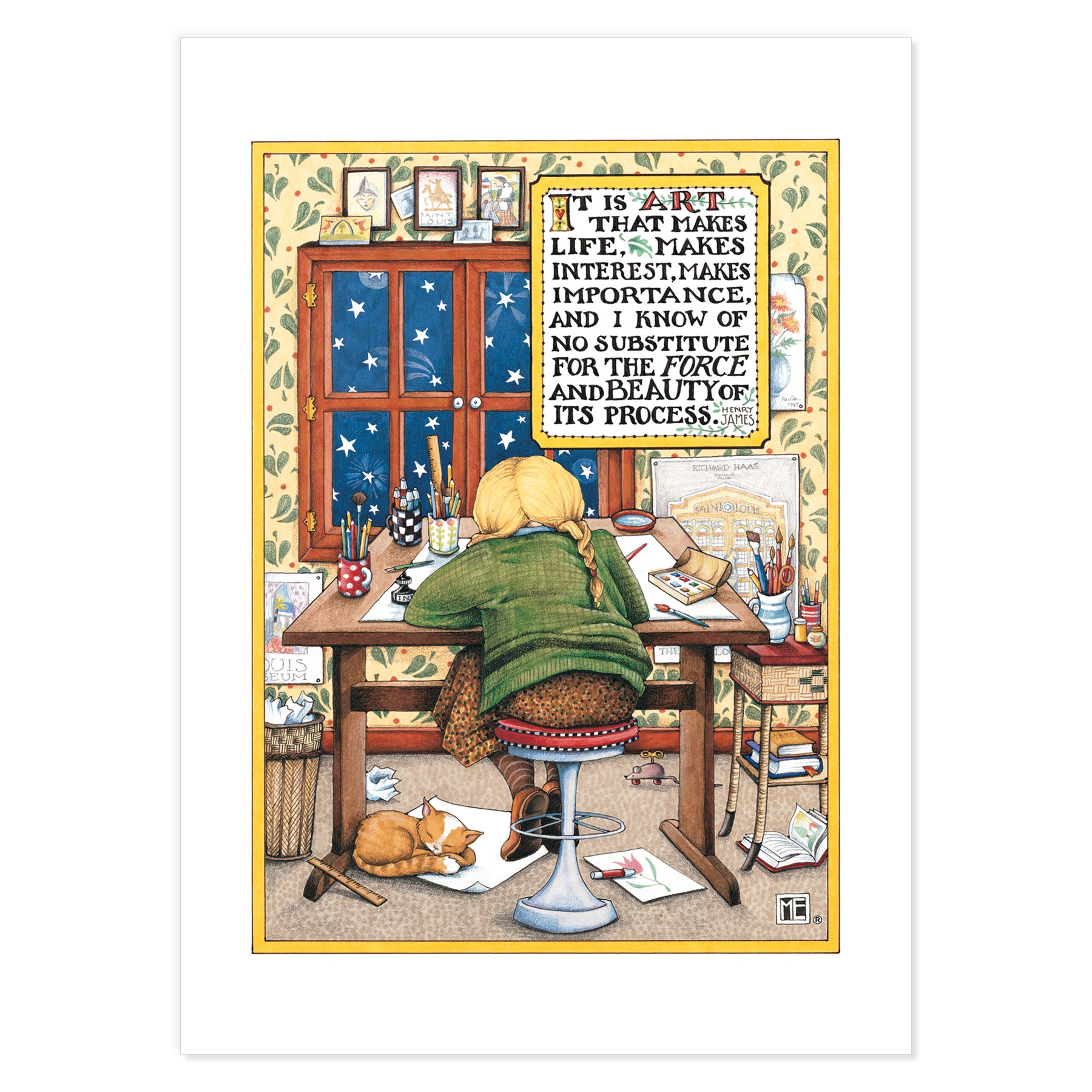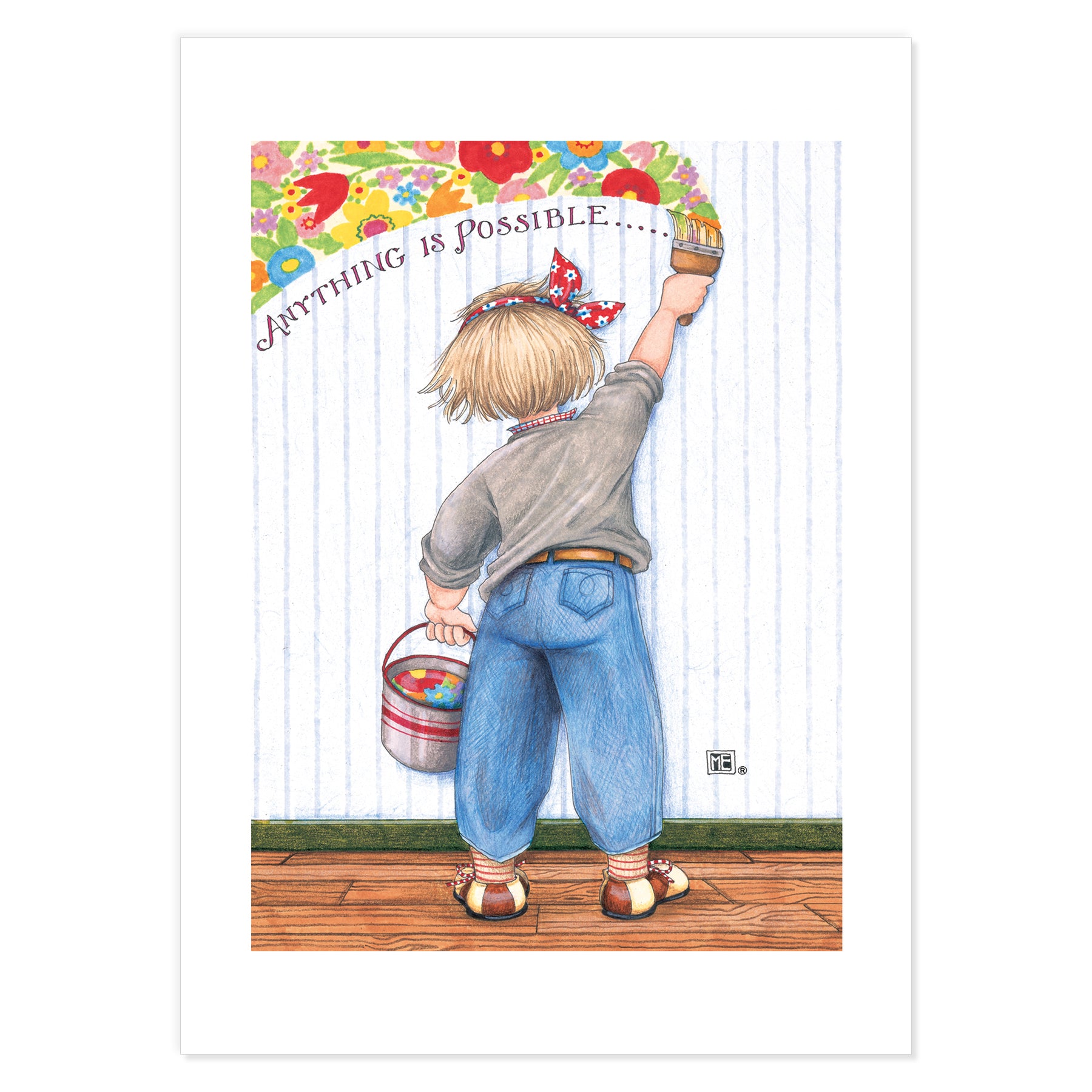 Creative Spirit Postcards
This pack of six postcards can be sent to friends and loved ones or simply hung on the wall! Some of this art is also available on other products—
see the links below. 
Check with the USPS for postage requirements.
Six 5 x 7 cards enclosed in a clear plastic sleeve (left to right, from top):
Masterpiece
Creative Minds: Creative minds have always been known to survive any kind of bad training. —Anna Freud
Begin Anywhere:

 

Begin Anywhere. Just Begin.
Art That Makes Life: "It is art that makes life, makes interest, makes importance, and I know of no substitute for the force and beauty of its process. —Henry James"
Real Voyage: The real voyage of discovery consists not in seeking new landscapes but it having new eyes. —Marcel Proust
Anything is Possible:

 

"Anything is possible....."