Stay up-to-date
The latest news
New Partner
Benzie Design
We are very excited to team up with Benzie Design for our customers crafting needs!
Benzie believes that the best things are handmade things and that crafters should dream big—in bold, bright colors. Stocked full of supplies in every shade, hue, tint, tone, and palette imaginable, they're on a mission to help you bring your projects to life.
Who could possibly open one of these pillows as a gift and not smile, hug it and love it forever???
great AF, don't change a thing!
Arrived today!! I'm so happy! Can't wait to read it with my grands! Another beautiful book!
Where flowers bloom and plants bloom. I will enjoy my new ME Original artwork. Thank you!
I just want to share my appreciation for the yearly Mary Engeldark calendar. It's on my Christmas wish list every year, and having a new illustration to look forward to each month helps me deal with how quickly the months are flying by these days. Thank you for sharing your wonderful and wry sense of humor with those of us who truly appreciate it!
Oh my gosh!!! I just received this book! It is absolutely adorable! I <3 it!!
Engelbreit's the Name, Cute's the Game
The Life of an Artist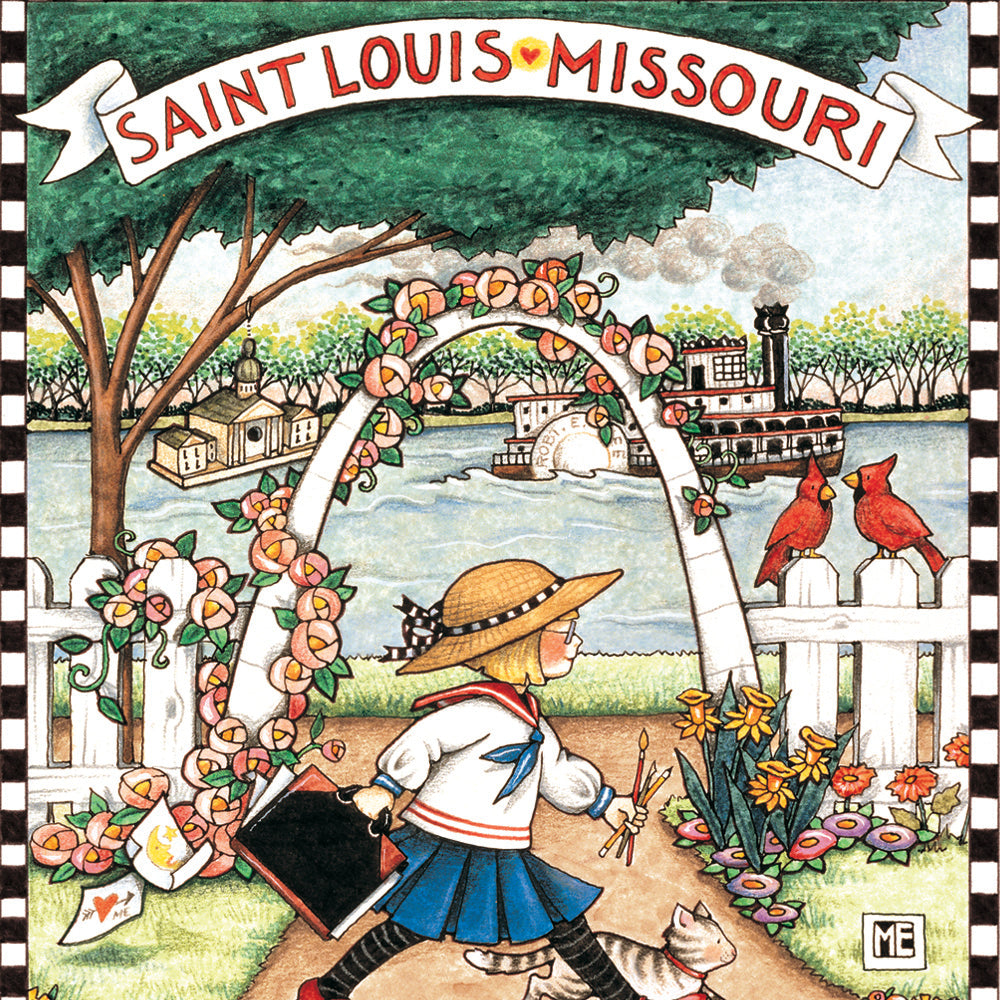 Early Years
Mary was born and raised in St. Louis, Missouri and started drawing as soon as she could hold a crayon.
High School
During Mary's Catholic school days, she sold her hand-drawn greeting cards for a quarter!
Knowing she wanted to be an artist, Mary ignored the nuns' advice to go to a Catholic University and become an English teacher.
Early Career
Mary worked at a tiny ad agency where she designed things like shoe boxes and granola bar wrappers for a short time. Then she worked as a staff artist at the local newspaper, the St. Louis Post Dispatch.
She soon learned her male peers were being paid more than her. When she objected, she was fired.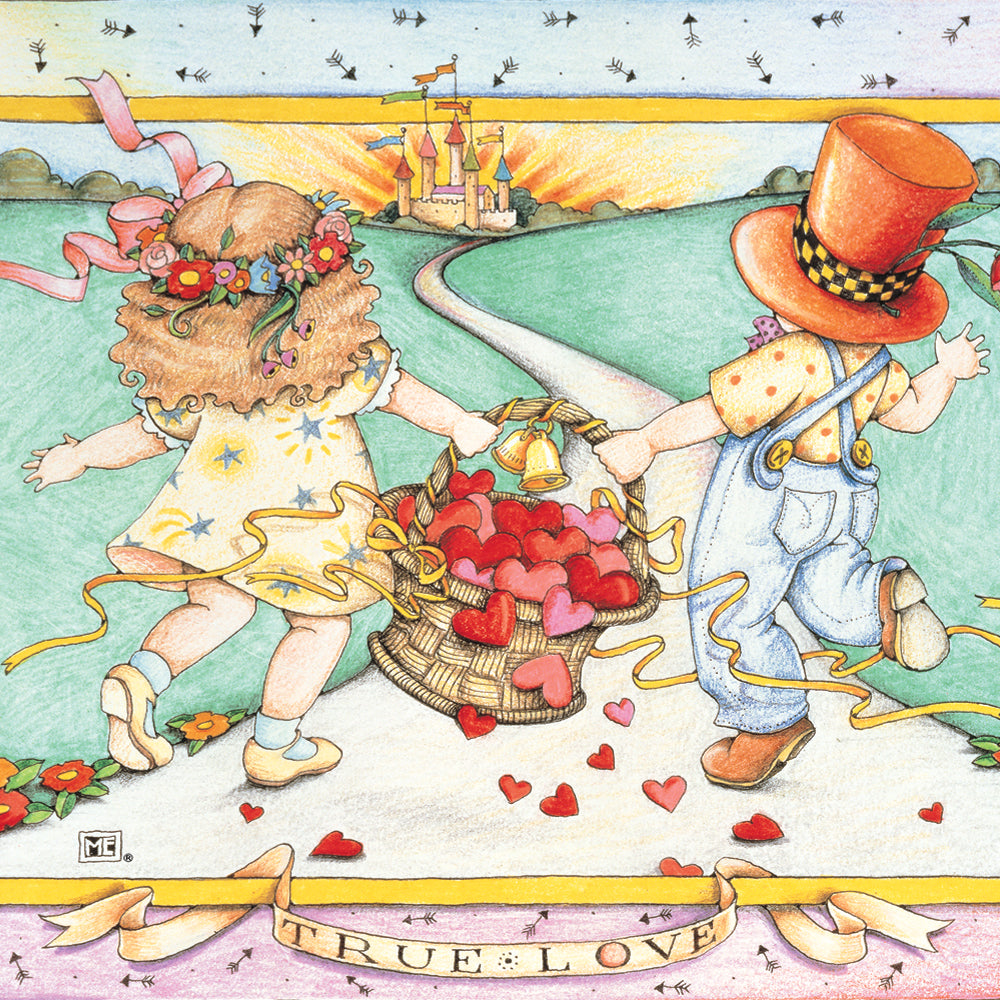 True Love
Mary married her beloved Phil, and they set off build their lives together. After a few years, they welcomed one, and then two little bundles of joy into their family.
Mary met with several children's book publishers. All of them liked the work, but told her their companies had in-house artists and they rarely hired free-lance illustrators. One art director suggested she try going into the greeting card business.
Greeting Cards
In the spring of 1983, Mary and her new greeting card company took only twelve designs to New York to exhibit them at the National Stationery Show. On the back of each of the cards we printed a single sentence:
"This illustration is by Mary Engelbreit, who thanks you from the bottom of my heart for buying this card."
She meant every word of it.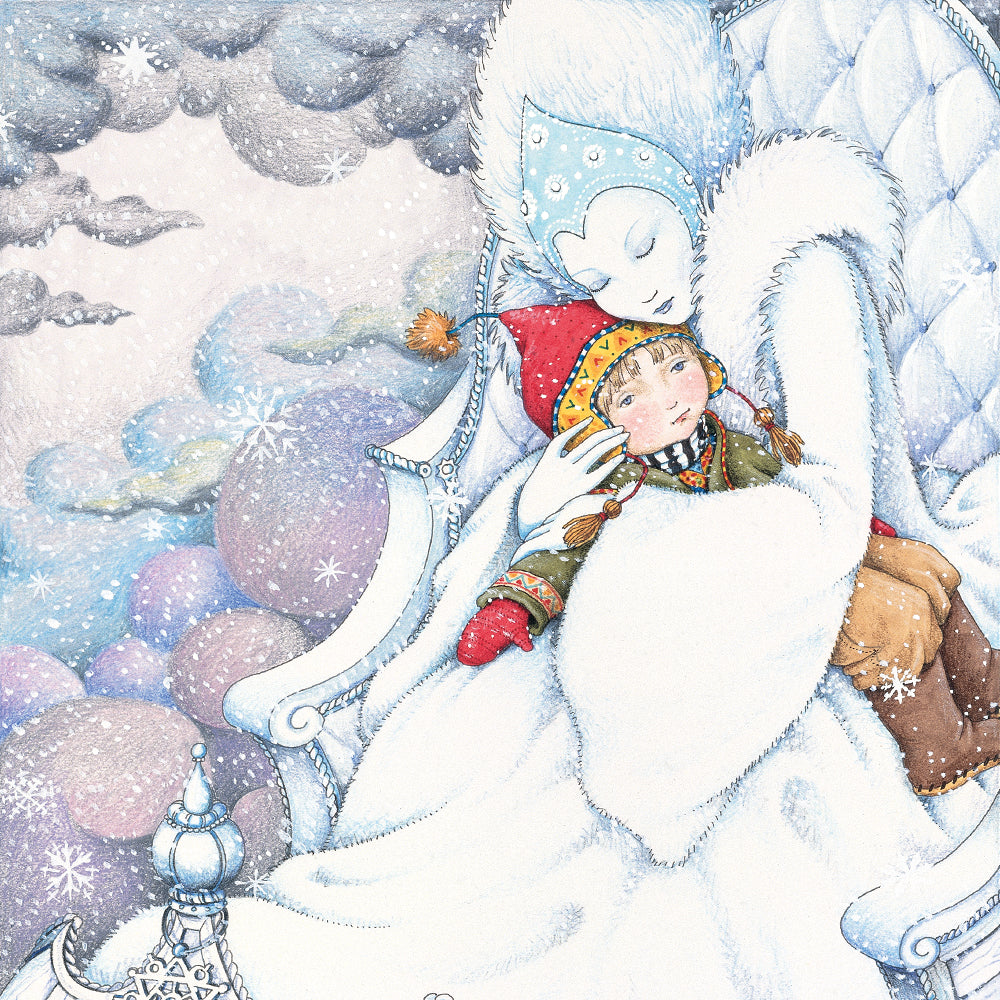 Books
By 1985, many greeting card publishers began to notice her art. The timing couldn't have been better because as the company grew, the distribution became a challenge Mary didn't want to deal with—she wanted to draw. They made a deal with Sunrise Greetings and gave them the license to publish and market her cards.
Mary finally got the opportunity to illustrate her first children's book in 1993, The Snow Queen by Hans Christian Andersen. It quickly became a Publisher's Weekly children's best-seller.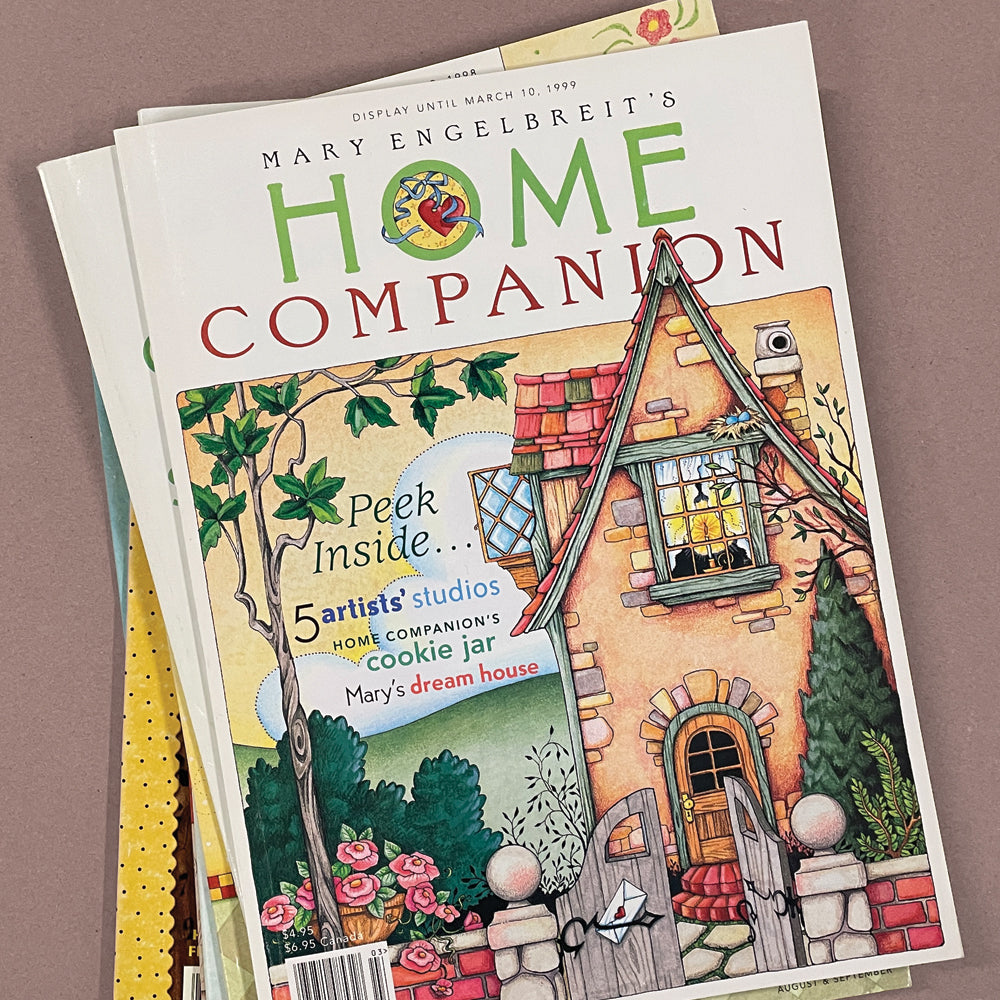 Magazine
Mary always had an interest in decorating. In 1996, that turned into a creative lifestyle magazine, and she became editor-in-chief of Mary Engelbreit's Home Companion. It was compared to Martha Stewart's Living magazine and was very successful in its eleven year run.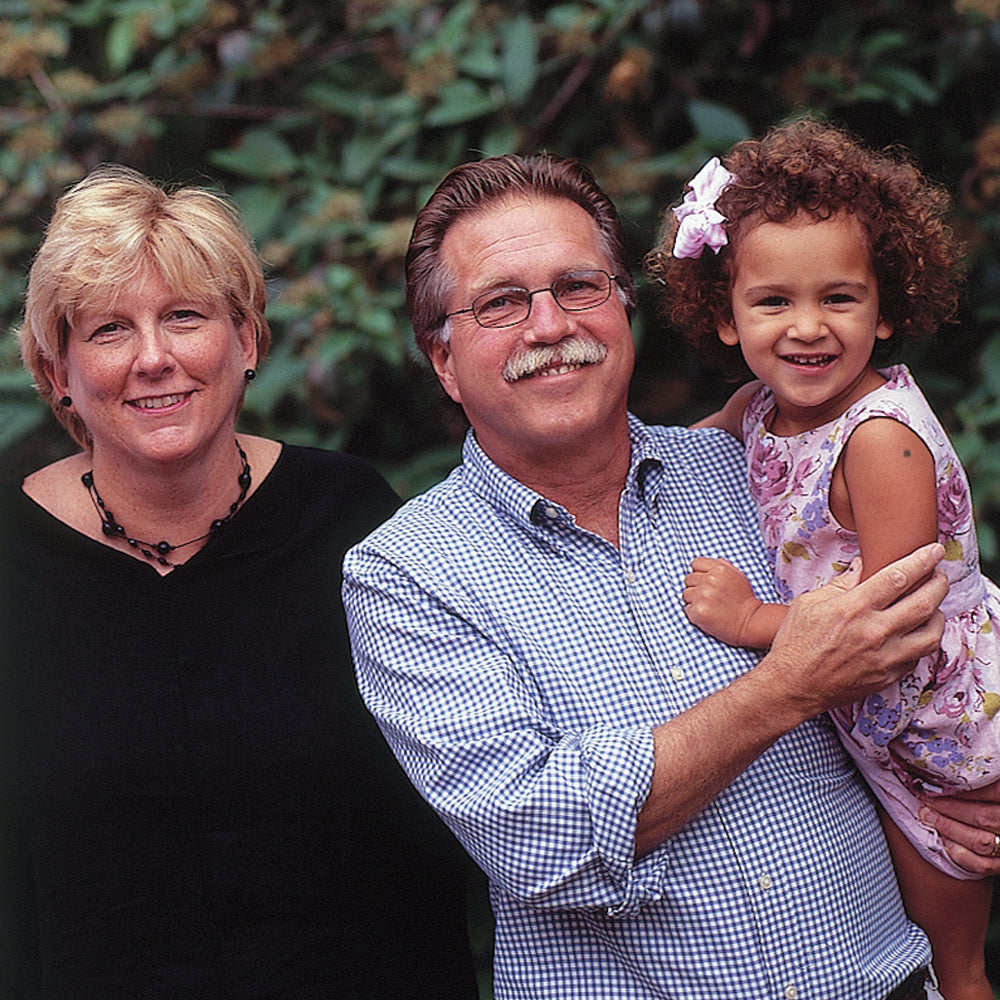 A Charmed Life
Up until 2000, it looked like Mary was leading a charmed life. In June, everything changed. Her 19-year-old son fell victim to gun violence. The family adopted his child, who was only three months old at the time. Mary credits her granddaughter for helping their family to move forward; "She basically saved our lives."
Activism
Mary had always been a quiet activist. She created drawings about subjects that mattered to her but nothing too controversial.
In 2014, that changed when she drew "No One Teach". Her illustration was inspired by the outrage she felt following the tragic police killing of Michael Brown. Her heart broke for his mother and the community.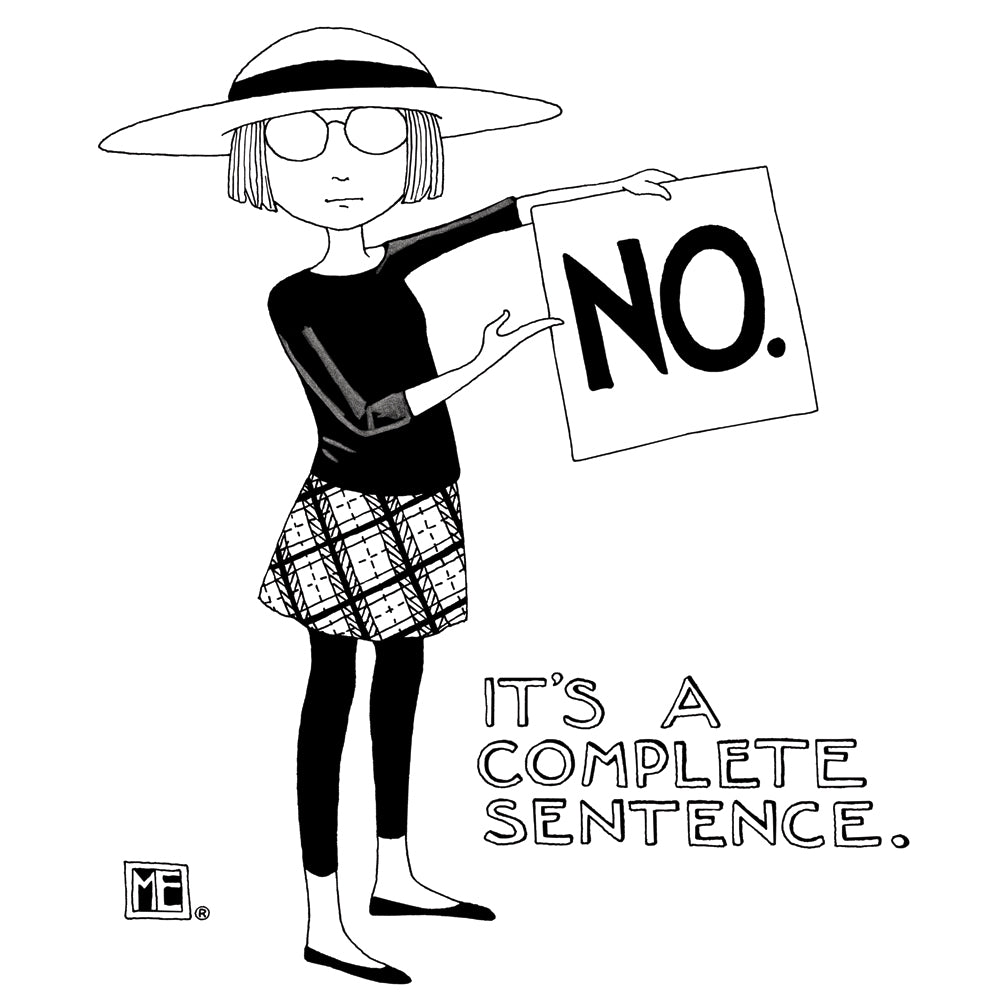 Snarky
In 2015, Mary launched an edgier "Engeldark" line of cards and calendars with black-and-white illustrations that capture the snarkier side of her personality. Not everyone can be super sweet all the time—not even Mary Engelbreit.