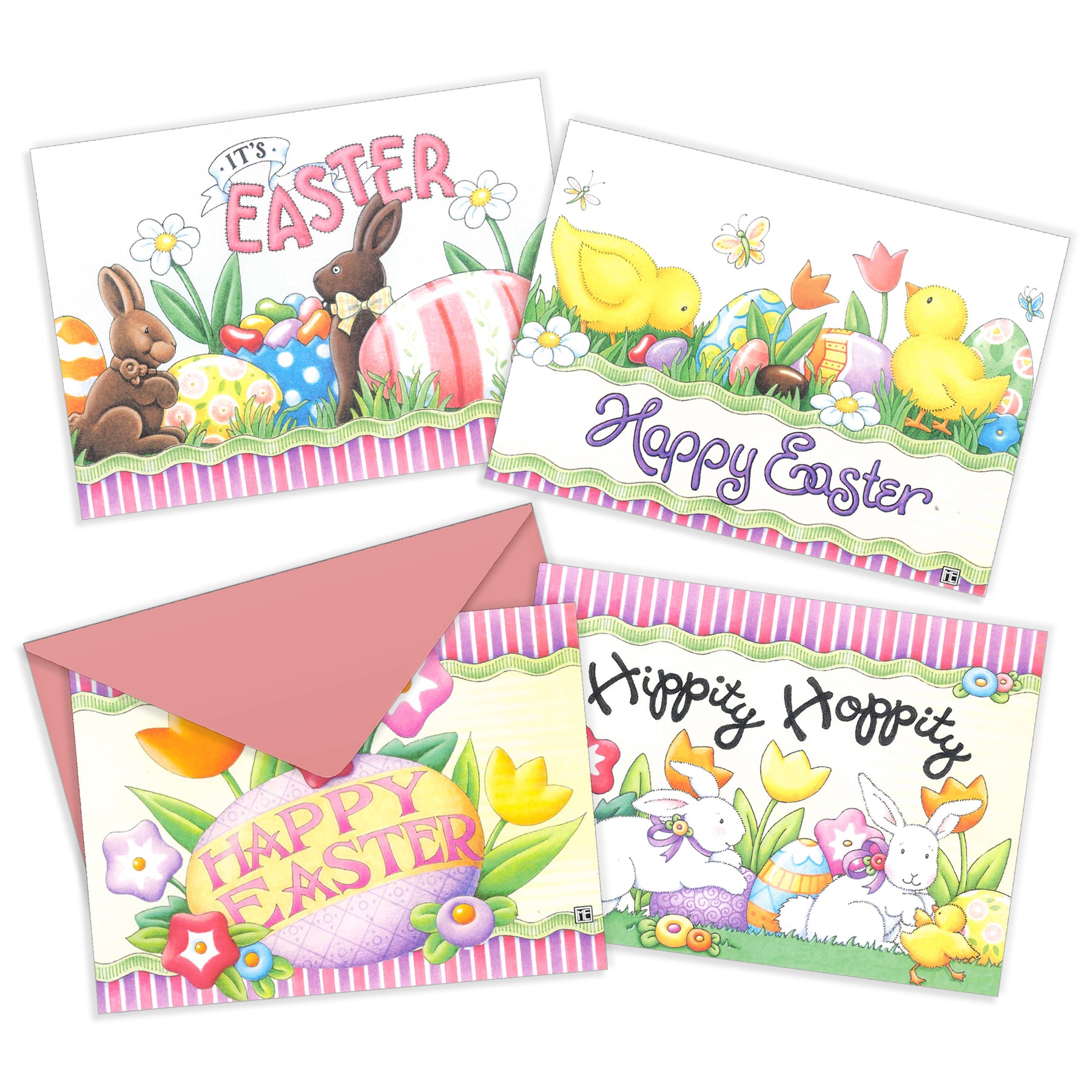 Easter Greeting Card Bundle 2
With artwork that can brighten even the finest spring day, these cards include pink envelopes!
Set of 8, 2 of each design

Measures: 5 x 7 inches

Printed in USA
Cards read (clockwise from top left):
Front: Hippity Hoppitity; Inside: to someone special! Happity Easter! 
Front: Happy Easter;  Inside: Warm wishes to you and yours on this joyful day!
Front: It's Easter; Inside: ...so eat chocolate like no bunny's watching!
Front: Happy Easter; Inside: Wishing you an eggstraordinary spring!