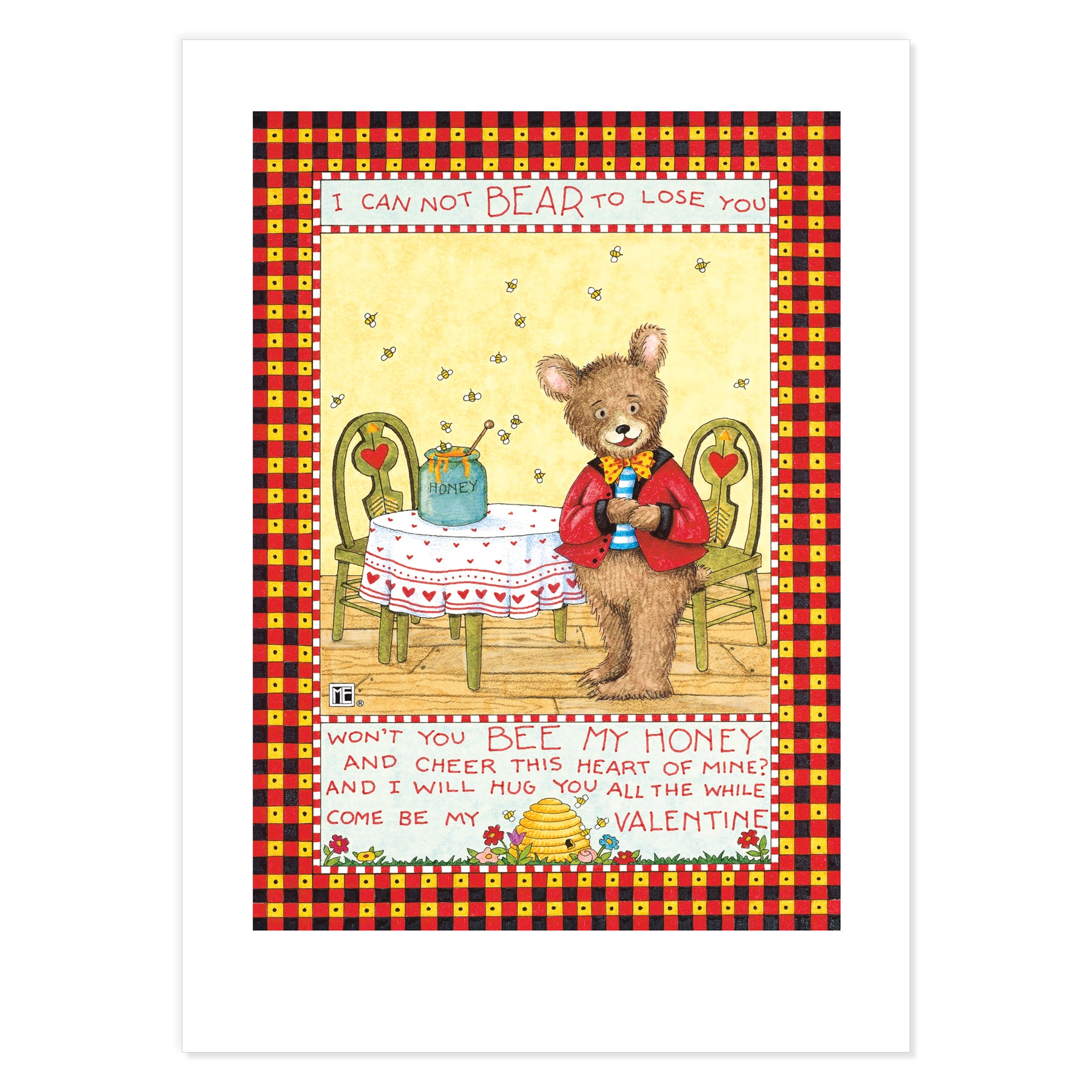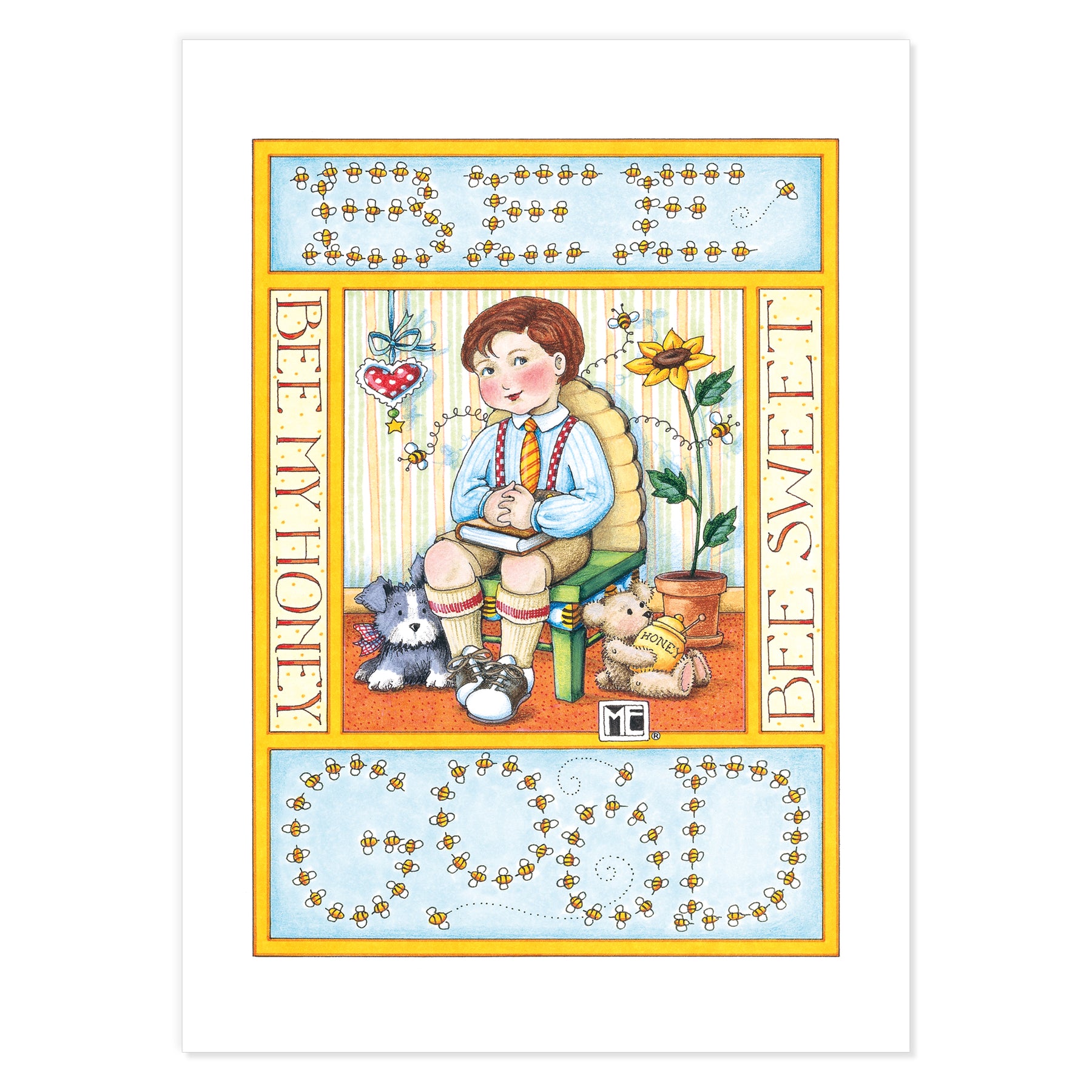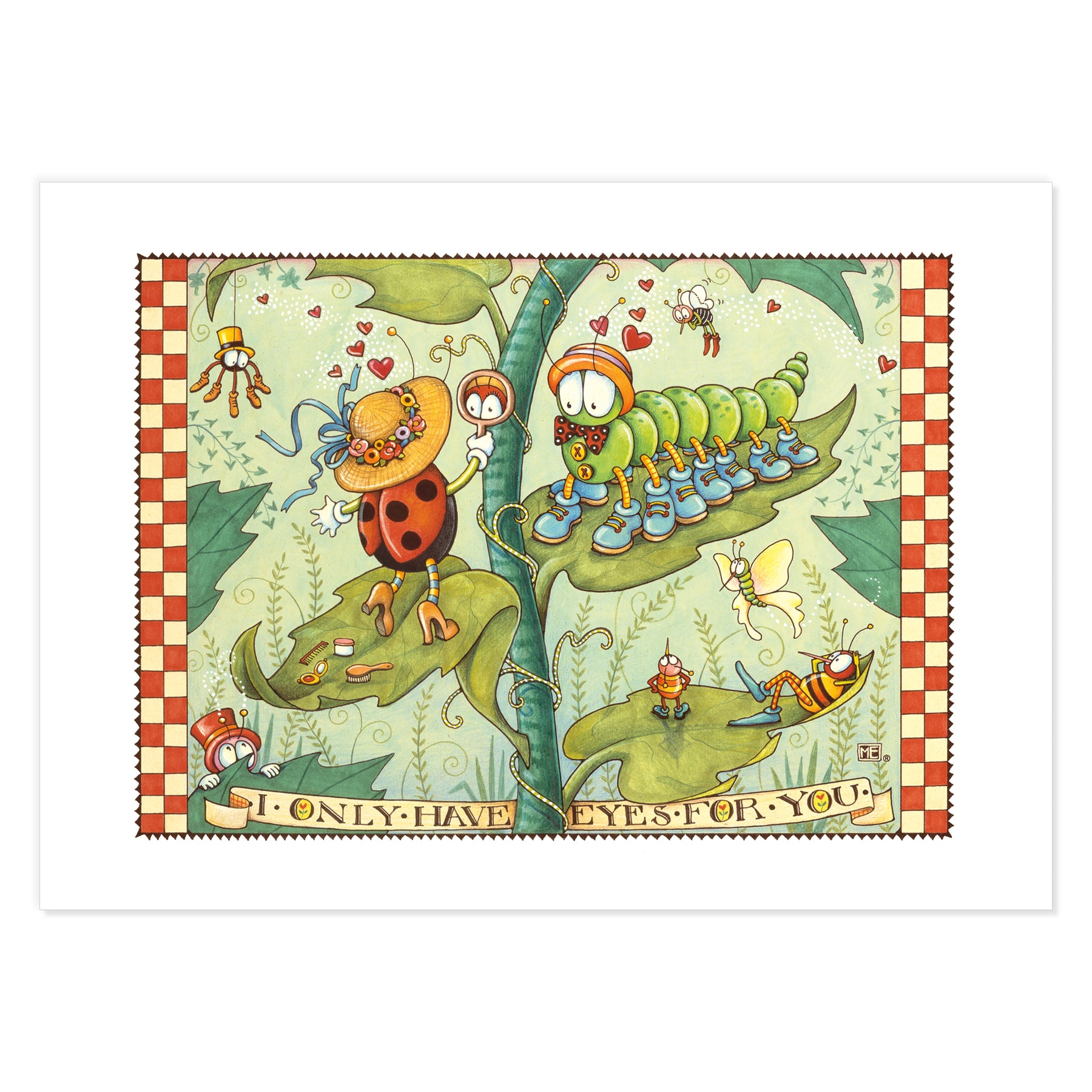 Valentine Postcards, series 3
Celebrate Valentine's Day with this pack of six postcards! They can be sent to friends and loved ones or simply hung on the wall. Some of this art is also available on other products—see the links below. 
Check with the USPS for postage requirements.
Six 5 x 7 cards enclosed in a clear plastic sleeve (left to right, from top):
Everything Led Me: "Everything that has happened in my life so far has led me to you"
Be My Honey Bear: "I can not bear to lose you; won't you bee my honey and cheer this heart of mine? And I will hug you all the while; Come be my Valentine"
Fondue: "Forget Love! I'd rather fall in chocolate!"
Love Is The Answer: "Love is the answer"
Bee Good: "Bee Good; Bee my Honey; Bee Sweet"
Eyes For You: "I only have eyes for you"