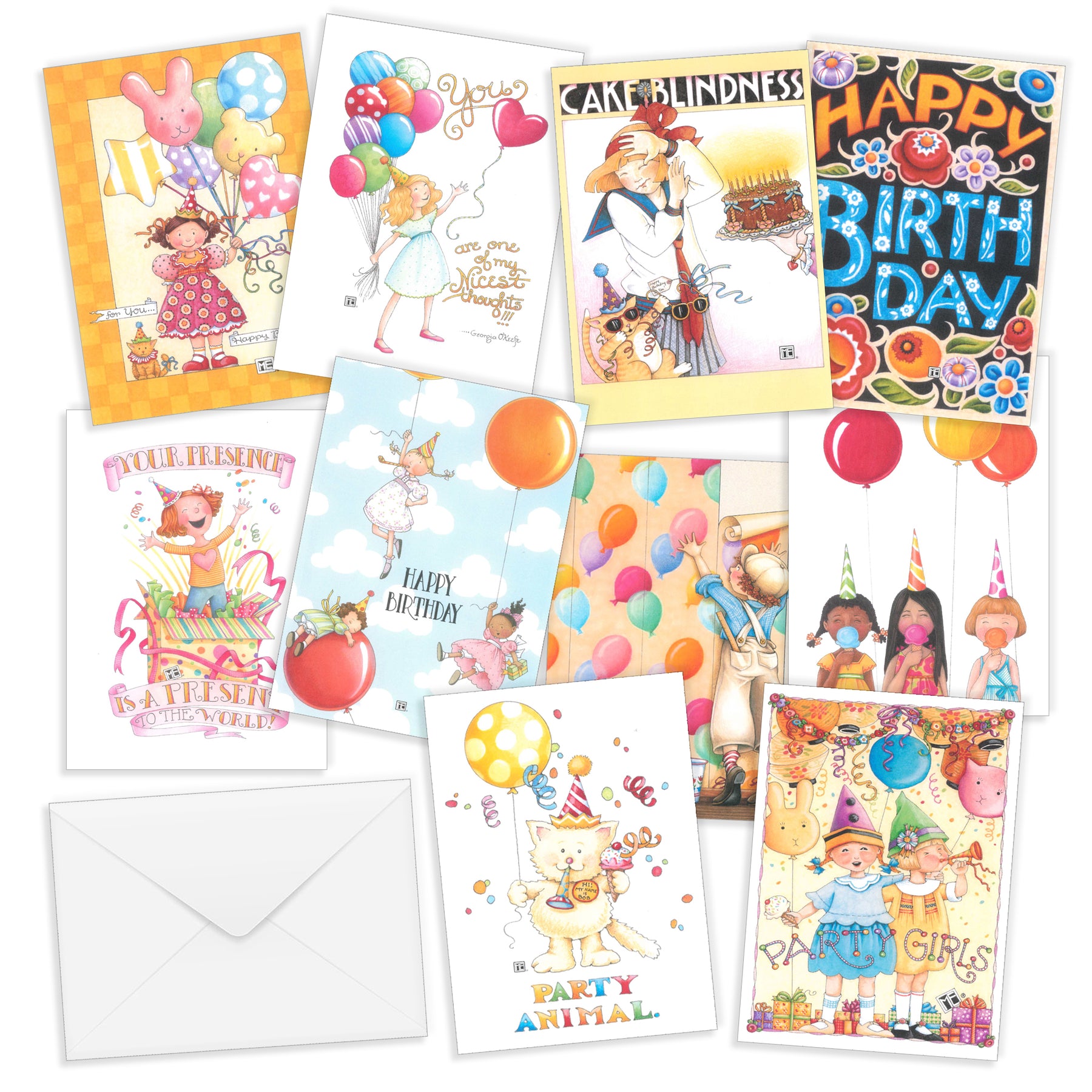 Bright Birthday Card Bundle
Greeting cards are 5" x 7" and come with white envelopes. Printed in the USA.
Set of 20 (2 each of 10 designs)
SENTIMENTS
1. Front: YOUR PRESENCE IS A PRESENT TO THE WORLD!
    Inside: Hope this birthday opens to the best year ever!
2. Front: 3 Girls with ice cream cones
    Inside: Treat yourself to all the joys of life! Happy Birthday
3. Front: You are one of my Nicest thoughts!!!
    Inside: I'm lucky to have you as a friend. Happy Birthday
4. Front: for You...Happy Birthday
    Inside: Wishing you a fantastic day!
5. Front: PARTY ANIMAL
    Inside: It's your day to get carried away! Happy Birthday
6. Front:  HAPPY BIRTHDAY
    Inside: Because you deserve a day to Remember!
7. Front: HAPPY BIRTHDAY
    Inside: Hope your day is filled with happy surprises!
8. Front: PARTY GIRLS
    Inside: Let's Celebrate
9. Front: Balloon Wallpaper
    Inside: Time to put the finishing touches on another great year!
10. Front: CAKE BLINDNESS
      Inside: The condition is temporary. Happy Birthday