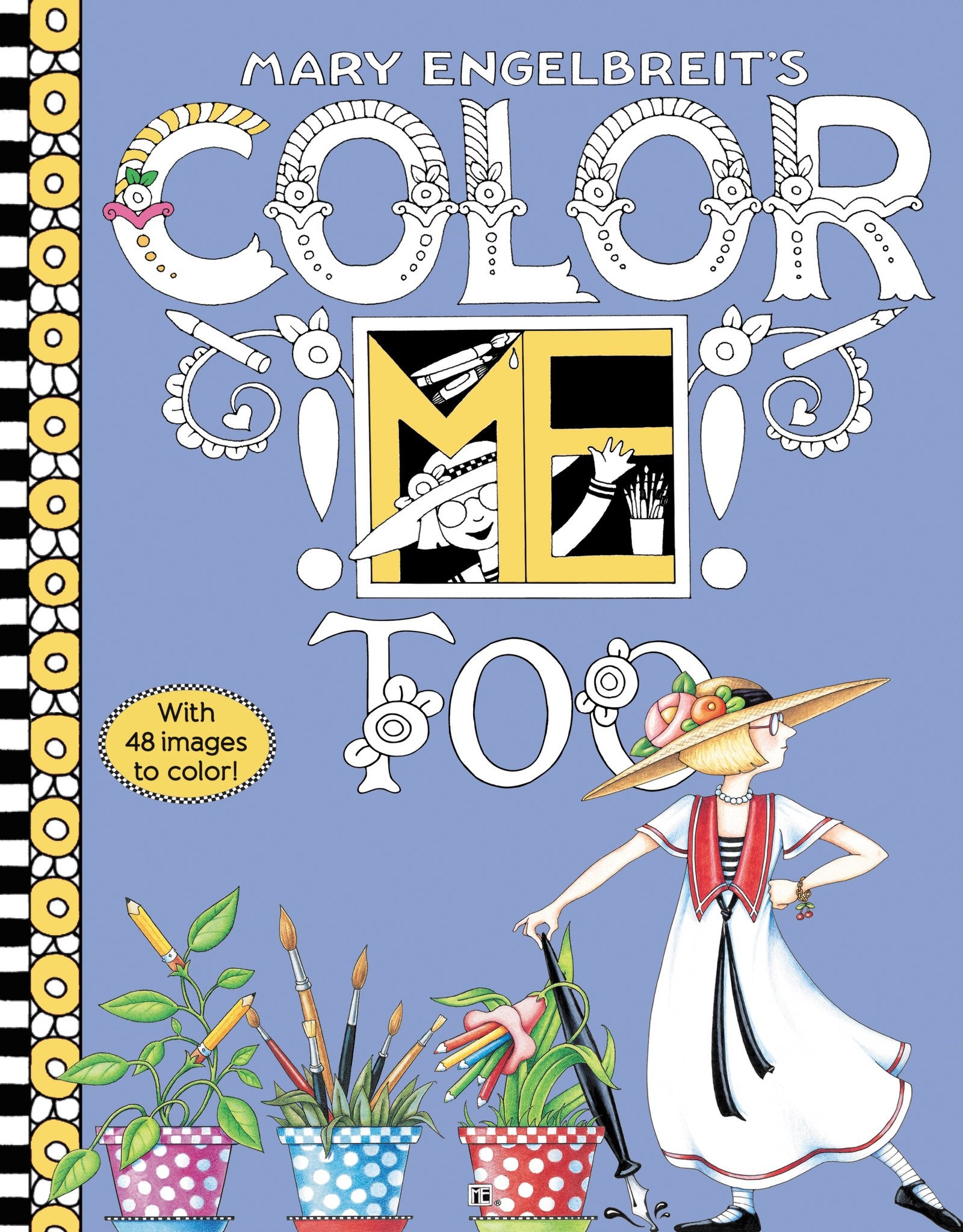 Color ME Too Coloring Book
New York Times bestselling artist Mary Engelbreit returns with her second coloring book, Color ME Too—a truly delightful selection of her signature illustrations that anyone can color!
Grab a marker and prepare to be inspired by 48 brand-new black-and-white line art pieces. Whether you're on a road trip, enjoying the great outdoors, or staying cozy inside, Color ME Too will amuse, entertain, and spark creativity in fans of all ages.
This coloring book features a full-color cover with glossy finish, heavy stock that can stand up against ink, and 48 single-sided perforated pages—so you'll never have to choose between illustrations. It's also ideal for hanging and framing. With Color ME Too, Mary Engelbreit's second coloring book, you too can be an artist!
48 Single-sided perforated pages

Measures: 8.5" x 10.875"
At this time, we do not offer Mary's signature on coloring books.