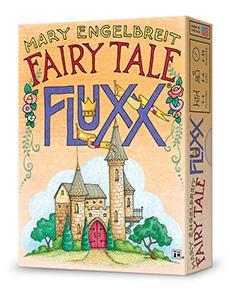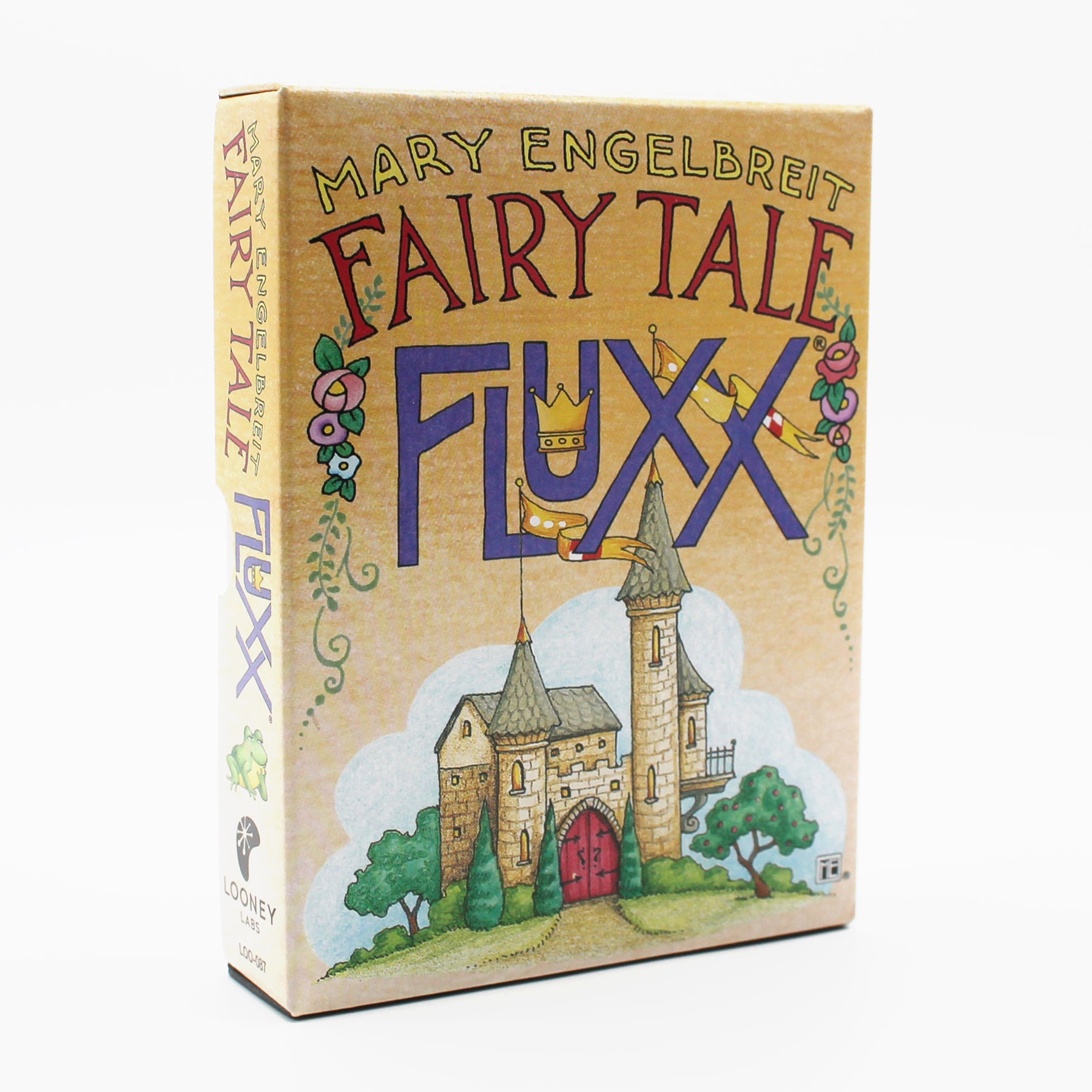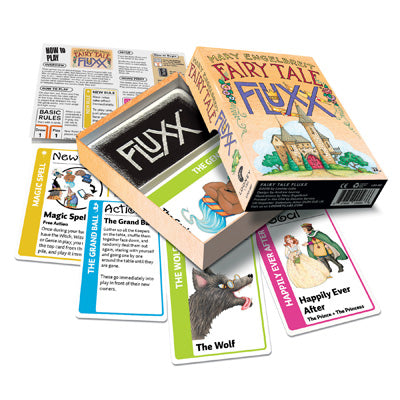 Fairy Tale Fluxx - Card Game
With delightful illustrations by Mary, this version of Fluxx is a wish come true! Fairy Tale Fluxx brings the zaniness of the card game of ever-changing rules to the land of happily ever after! Gather Keepers to fit the current fairy tale Goal and you win; but look out for the Witch and the Wolf! 
Game Play
Fluxx begins with one basic rule: draw one card, play one card. You start with a hand of three cards... add the card you drew to your hand, and then choose one card to play, following the directions written on your chosen card. As cards are drawn and played from the deck, the rules of the game change from how many cards are drawn, played or even how many cards you can hold at the end of your turn.
Box Size = 3.75" x 5" x 1"