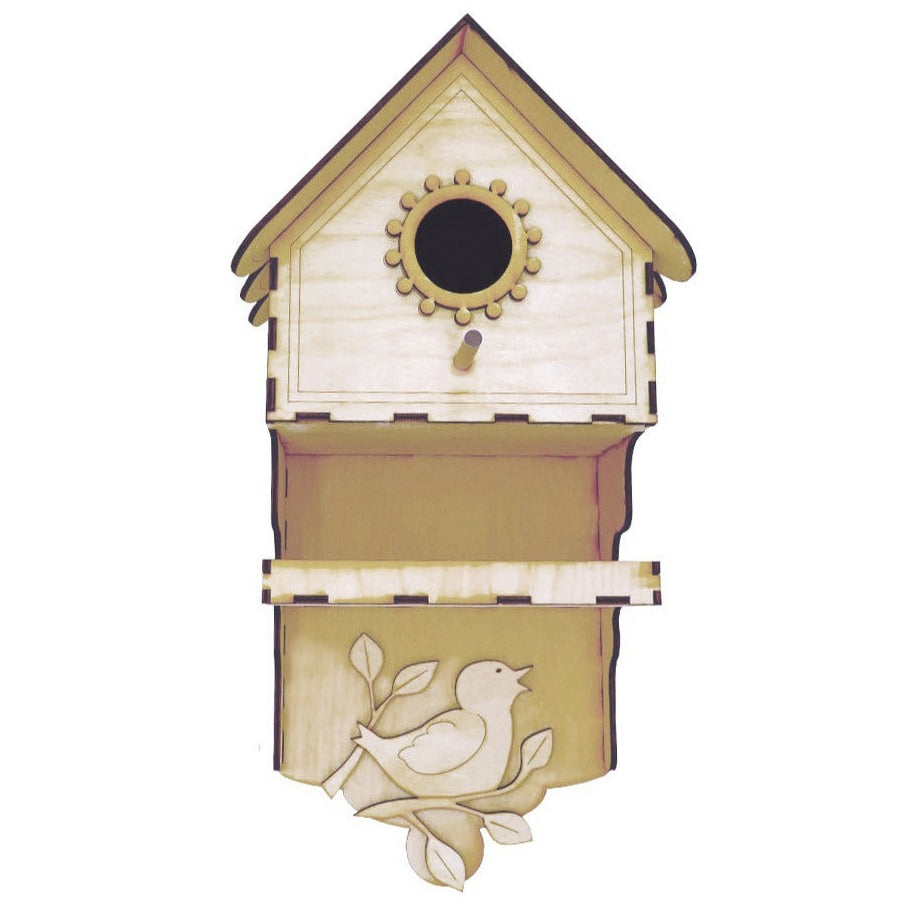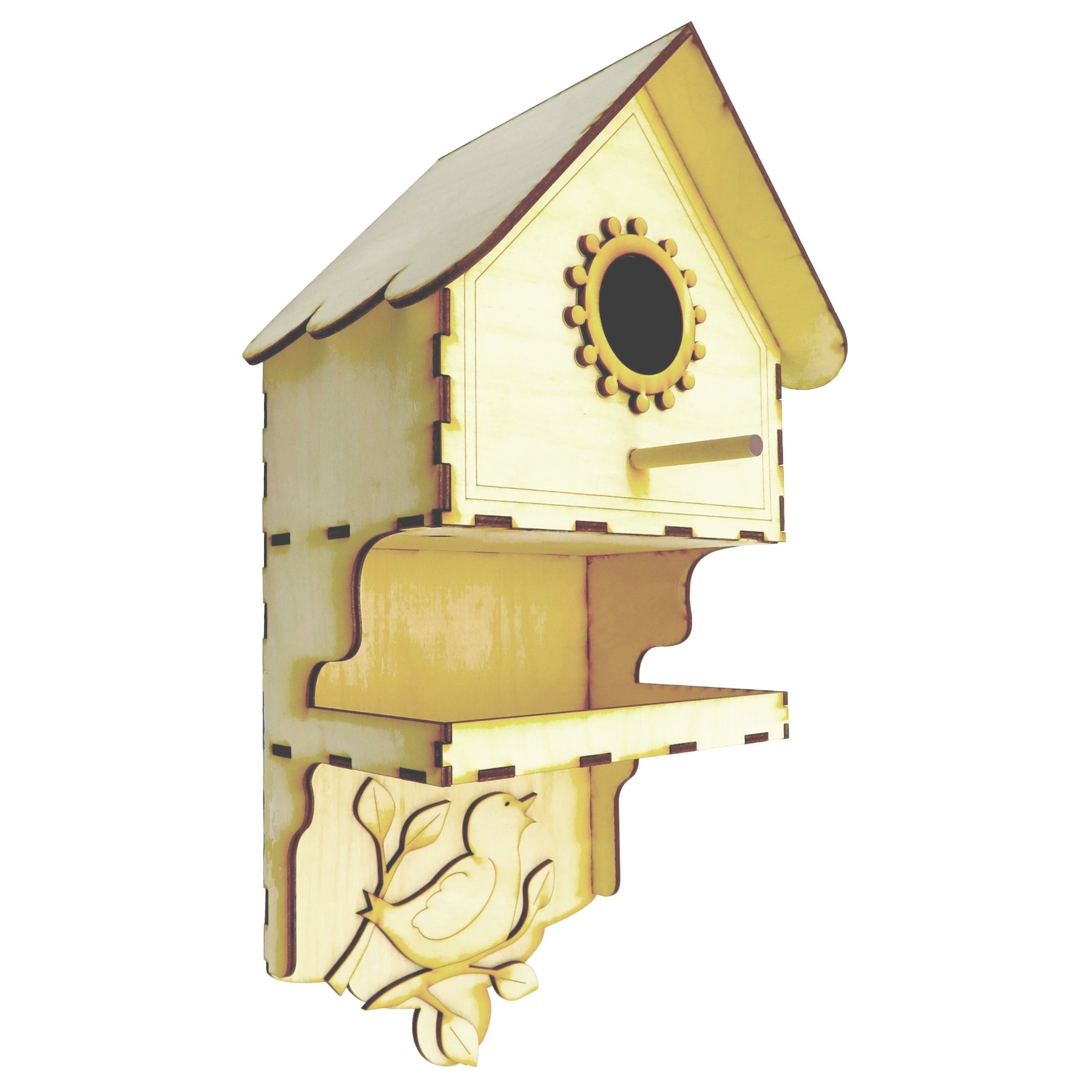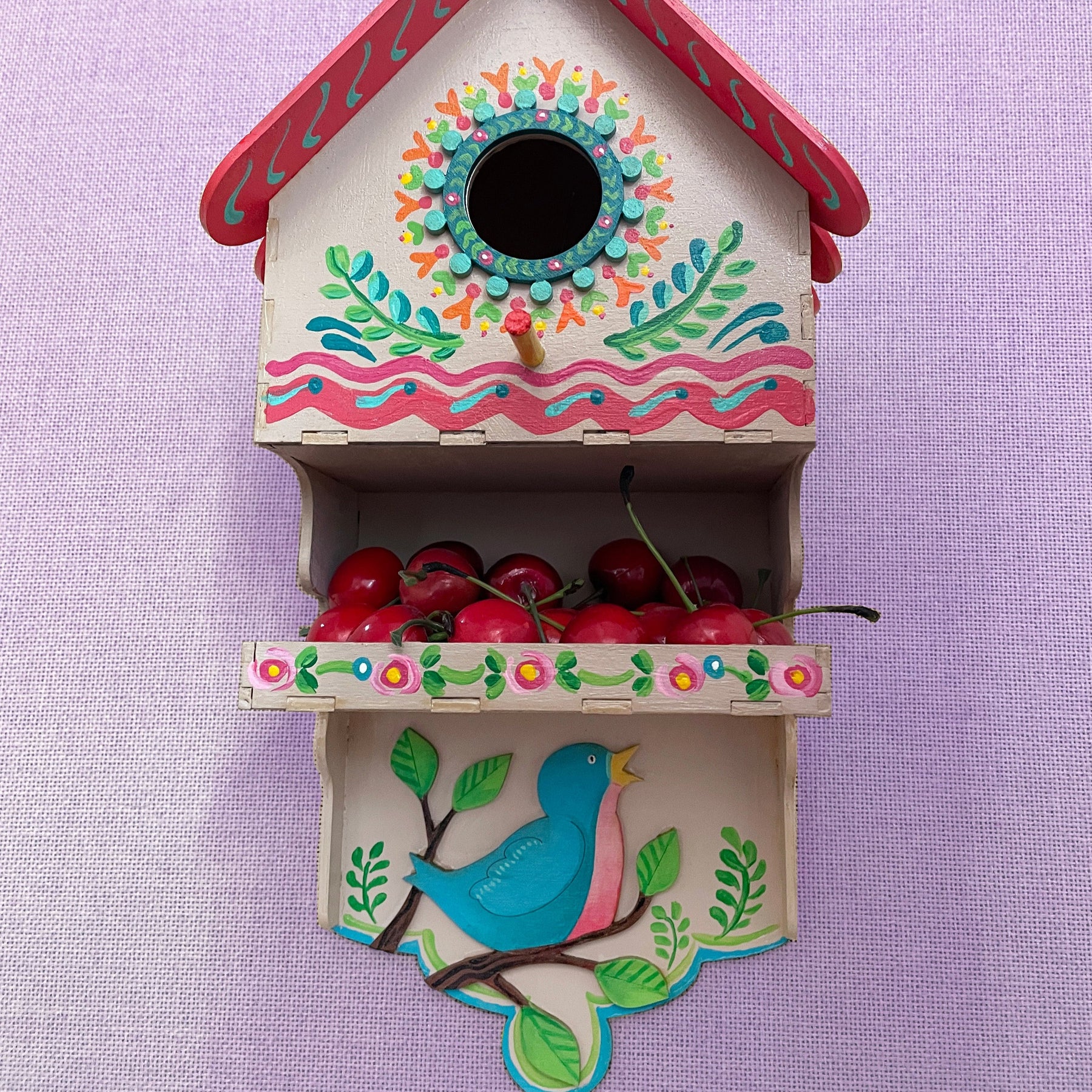 Little Birdie Birdhouse Building Kit
This delightful birdhouse is inspired by Mary's art and ready for your personal touch! Follow the directions for assembly and then add some painted details. The pieces for this birdhouse are laser cut from Baltic Birch Plywood. While real birds would likely be thrilled to call this home, it is for decorative use only. 
Approximately 13.75" tall, 7" wide, 5" deep

Birch plywood and chipboard

Includes instructions
The kit does not include glue or paint, but here's what Mary used for hers: PVA glue (could also use super glue!), assorted acrylic craft paint, Krylon Crystal Clear Acrylic coating #1303.