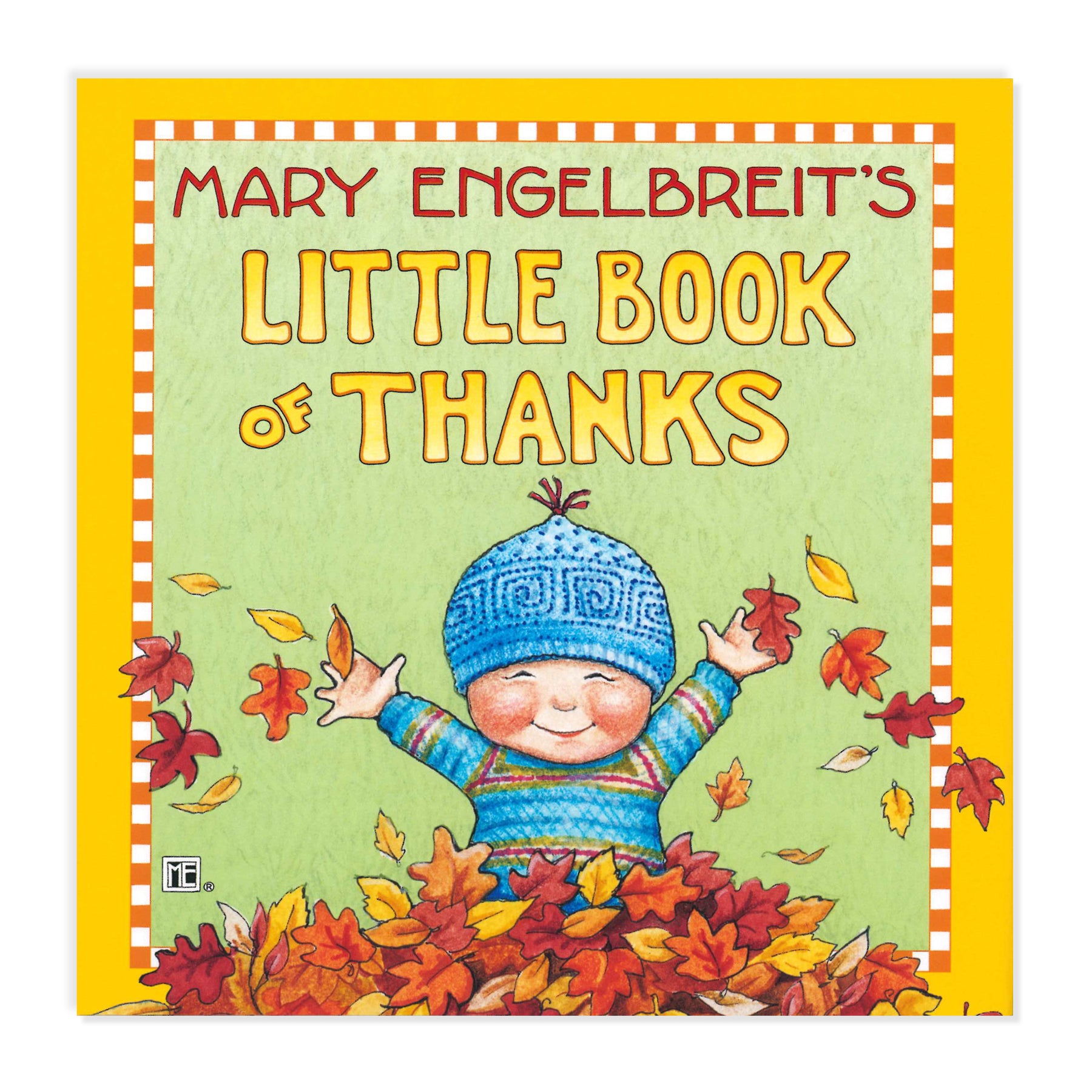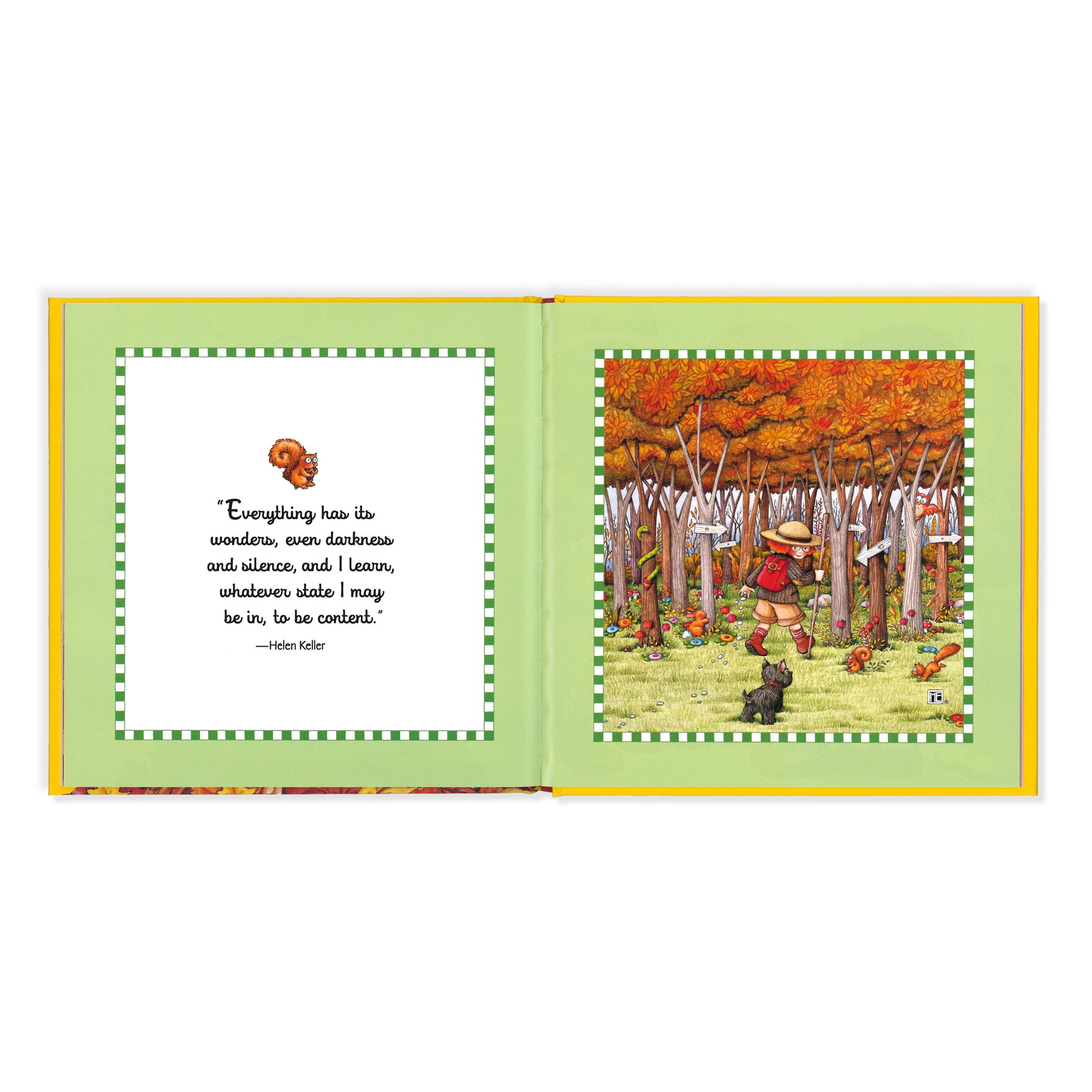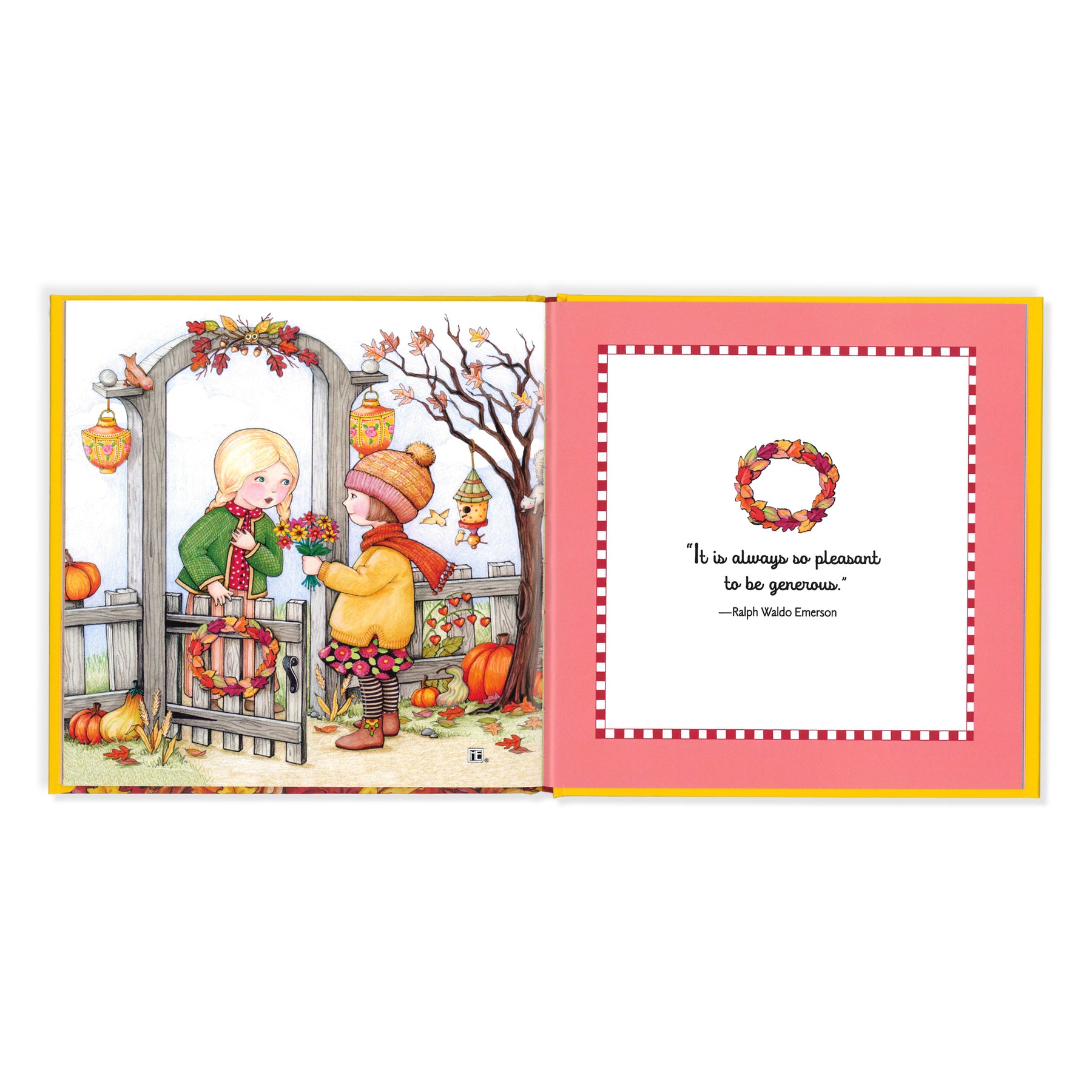 Little Book of Thanks Book
New York Times bestselling creator Mary Engelbreit delivers a festive, giftable Thanksgiving-themed book filled with quotes about being thankful.
No matter the season or the reason, a simple expression of thanks is always welcome. In this joyful collection of quotes about gratitude and blessings, readers will delight in the special moments in life that bring a smile to our faces. Each quote, from distinguished writers like Walt Whitman and Maya Angelou, is paired with autumnal art from Mary, making this little book of thanks a big book of happy!
Express your thanks to a teacher, a helpful neighbor, a grandparent or parent, or anyone else special in your life with Mary Engelbreit's Little Book of Thanks.
Trim size: 8 x 8 in
Pages: 48 pages