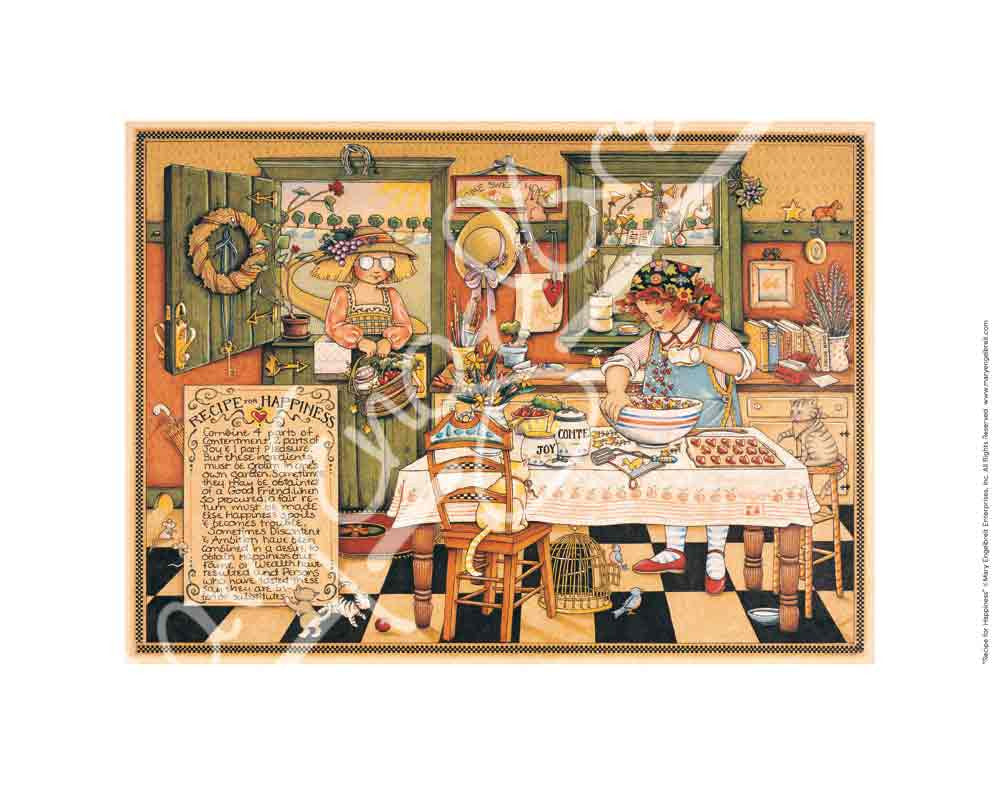 Recipe for Happiness Fine Art Print
Brighten up any home, office, studio or classroom with Mary's wonderful artwork and whimsical sense of humor! 
Reads: Recipe for Happiness. Combine 4 parts of contentment, 2 parts of joy & 1 part pleasure. But these ingredients must be grown in one's own garden. Sometimes they may be obtained of a good friend. When so procured, a fair return must be made else happiness spoils & becomes trouble. Sometimes discontent & ambition have been combined in a desire to obtain happiness but fame or wealth have resulted and persons who have tasted these say they are inferior substitutes. 
All fine prints are created to order—please allow up to one week for all print orders to be processed.
 Printed on high-quality, textured paper
 Standard frame sizes
 Available with Mary's signature