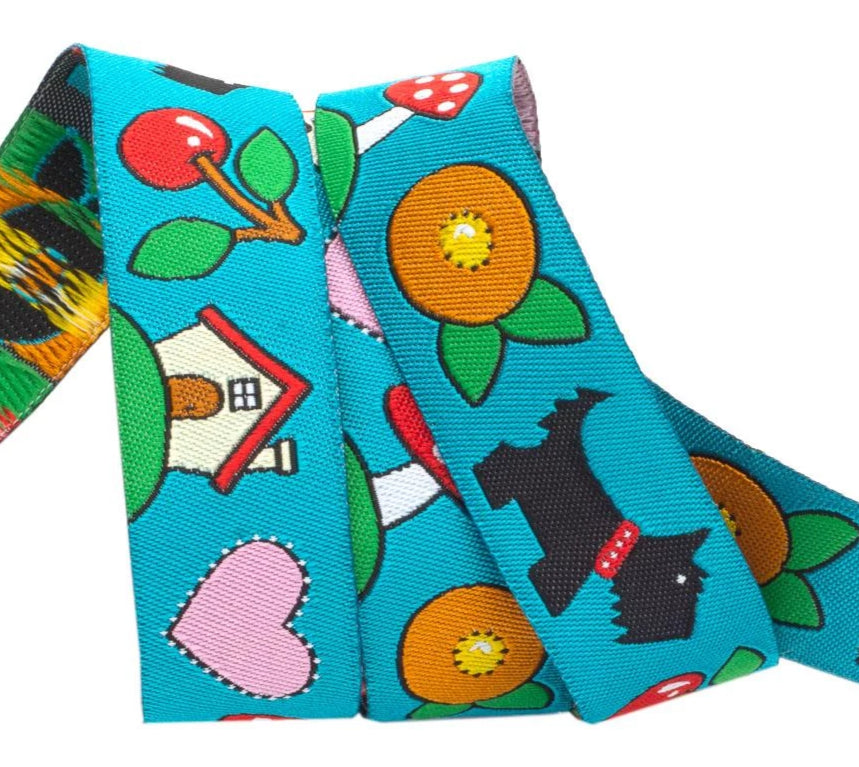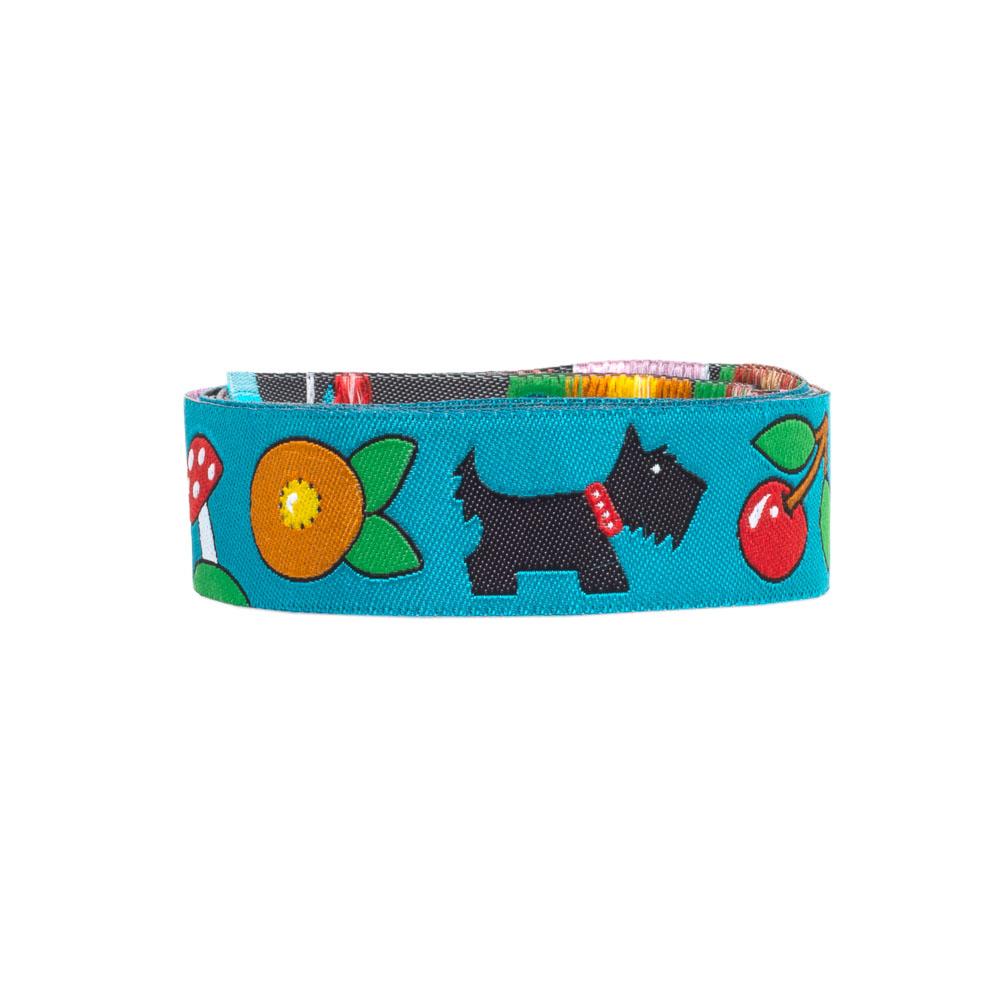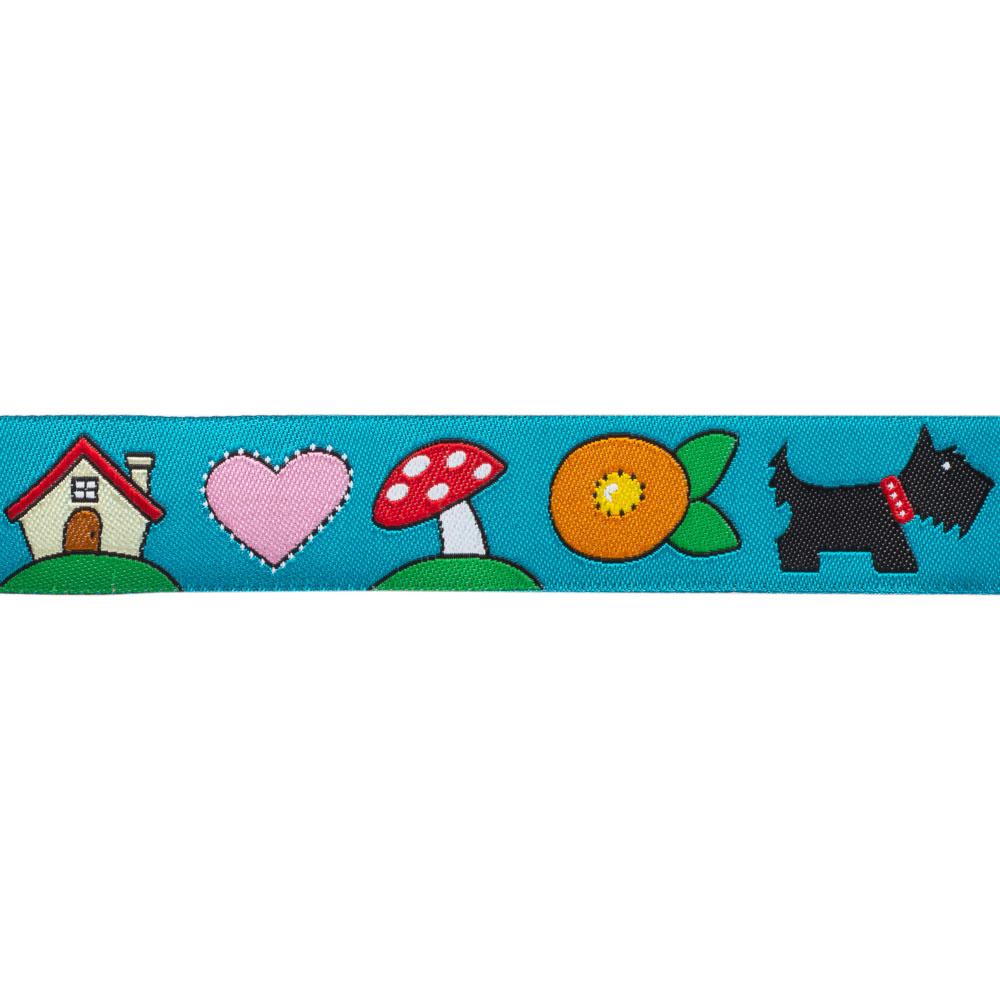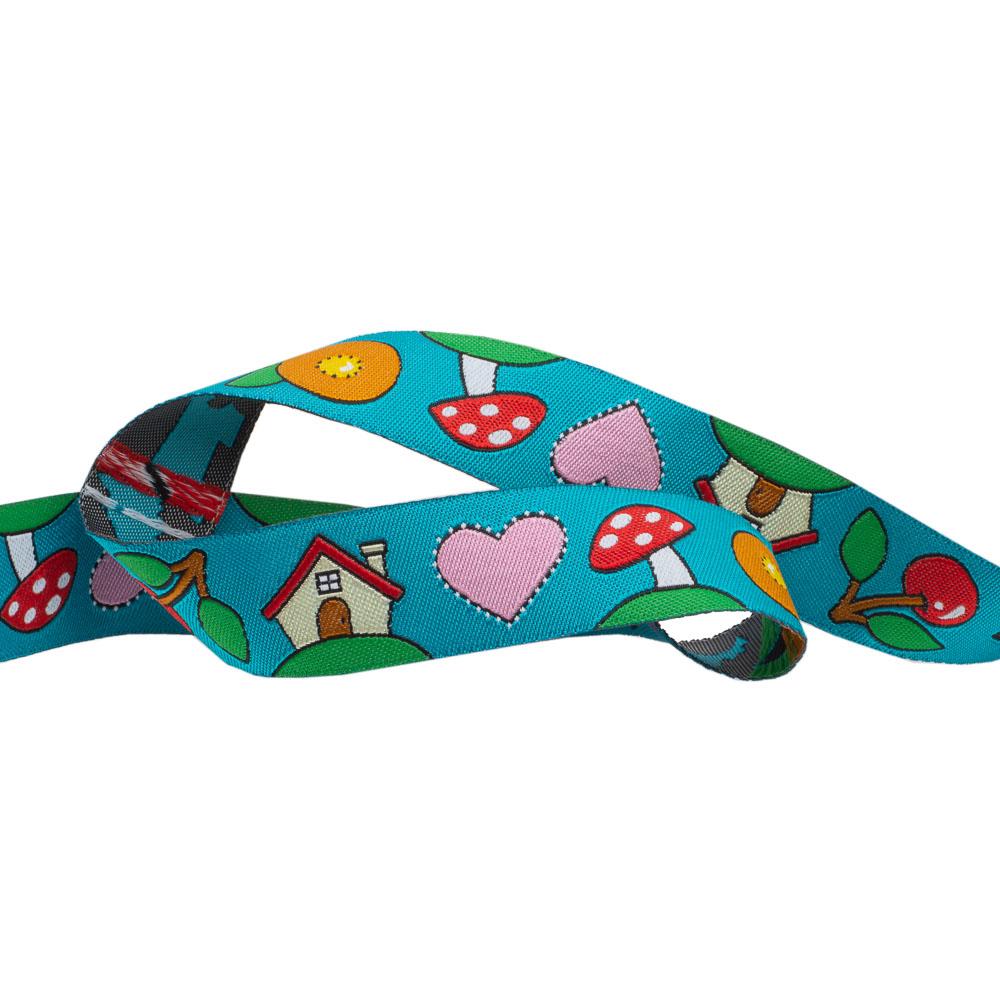 Scotties and Houses Ribbon
A vintage looking ribbon with Mary's iconic motifs: Scottie, cherry, cottage, heart, mushroom and fried egg flower. It's given a modern refresher with its bright blue base color. This ribbon would make an original and quirky pet collar and other distinctive handmade gifts. 
7/8" wide woven ribbon

Available by the yard or by the roll (measures 27 yards)

100% polyester machine washable on a delicate cycle.