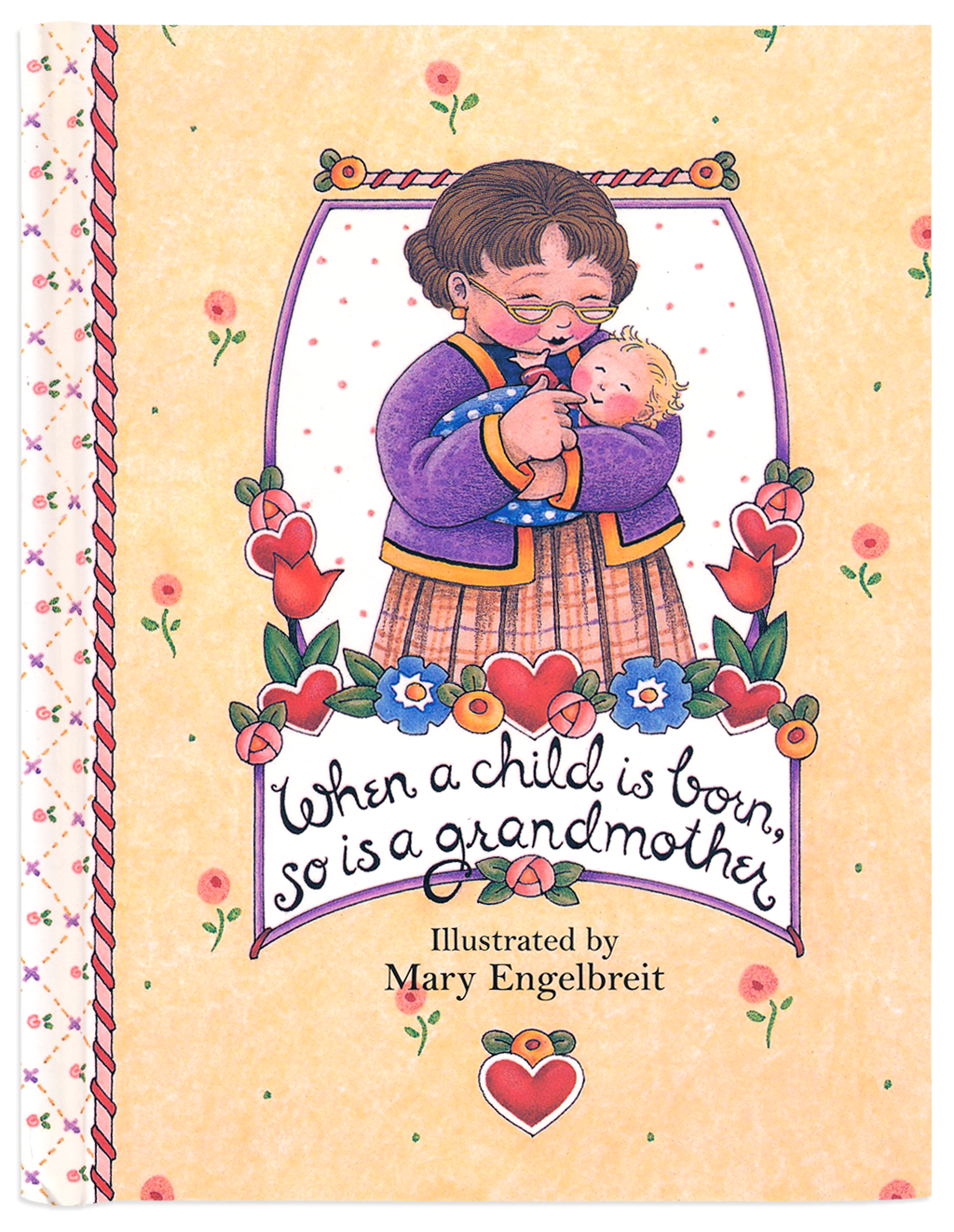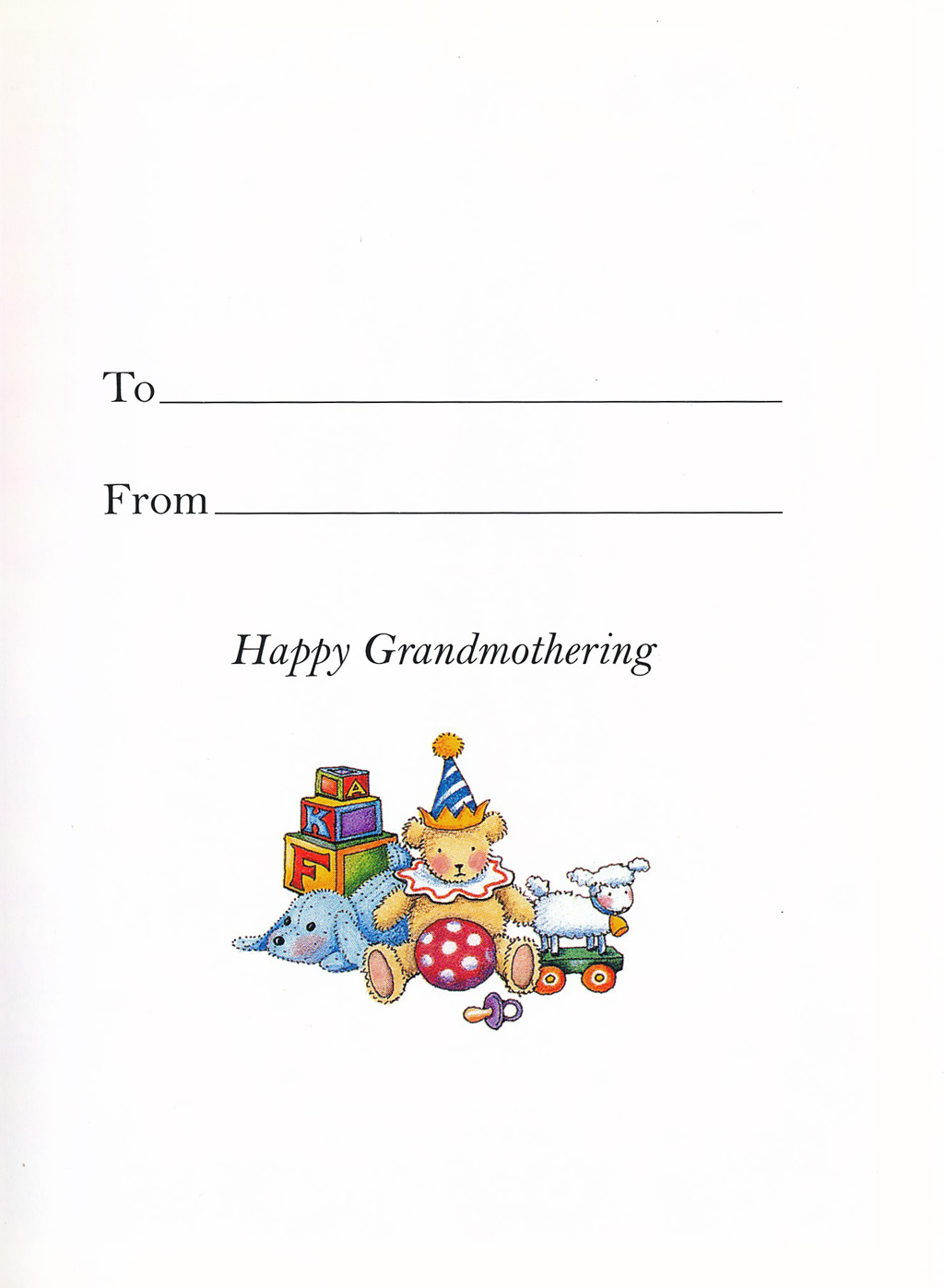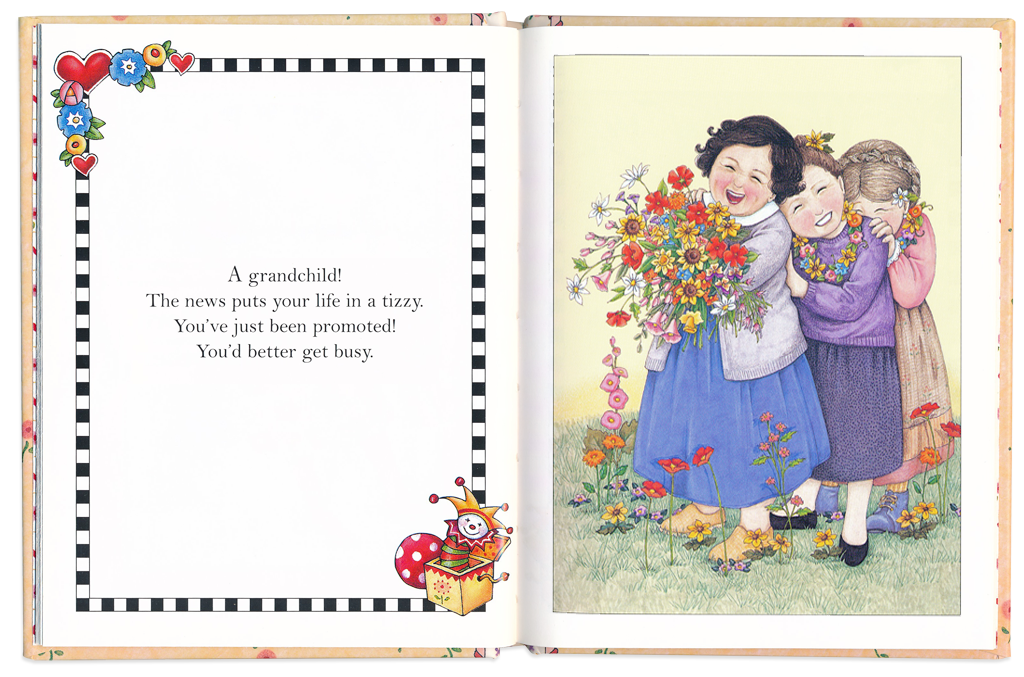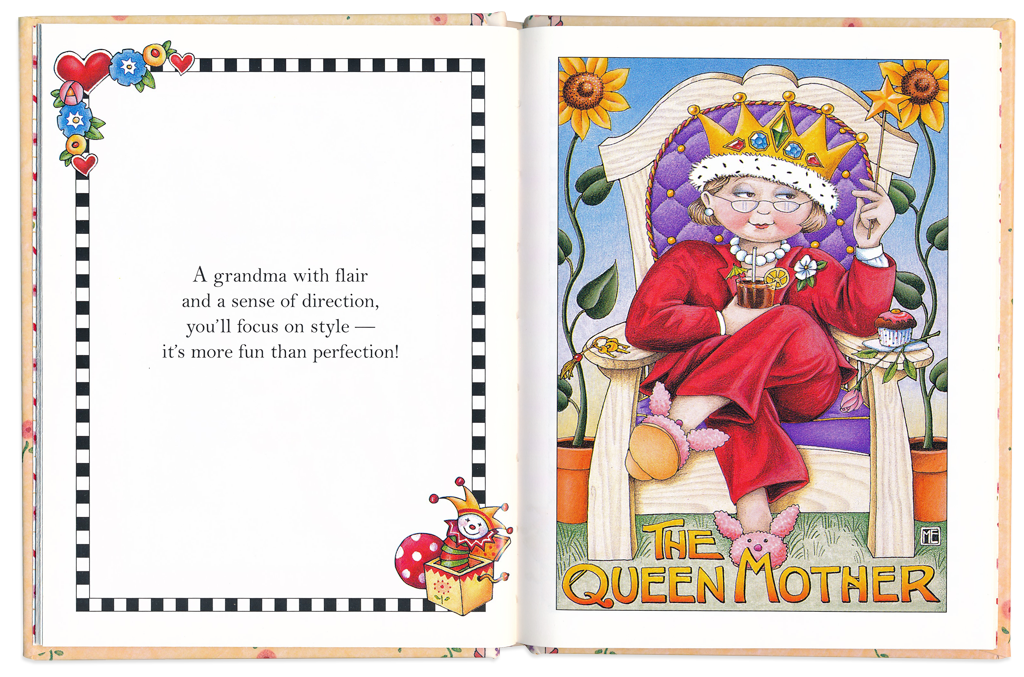 When a Child Is Born Gift Book
The warmth and whimsy of Mary Engelbreit's work is even better when shared with a friend-and When a Child Is Born, So Is a Grandmother is the perfect way to spread the joy.
When a Child Is Born, So Is a Grandmother makes the perfect gift for the new grandmother or grandma-to-be. Illustrated by the one-and-only Mary Engelbreit and authored by Jan Girando, this book speaks to the very essence of the close bond that grandmothers will forever share with their precious grandchildren.
Let Mom and Dad handle the discipline and the scolding and leave grandma to do the cuddling and the holding. One of the most popular pieces of art from America's favorite illustrator is her "When a Child is Born, So Is a Grandmother" image. Featuring that well-known drawing as its centerpiece, this book illustrates the joy and excitement every grandmother feels when their precious grandchild arrives into the world.
Hardcover
32 pages
Measures: 5.4" x 6.7"