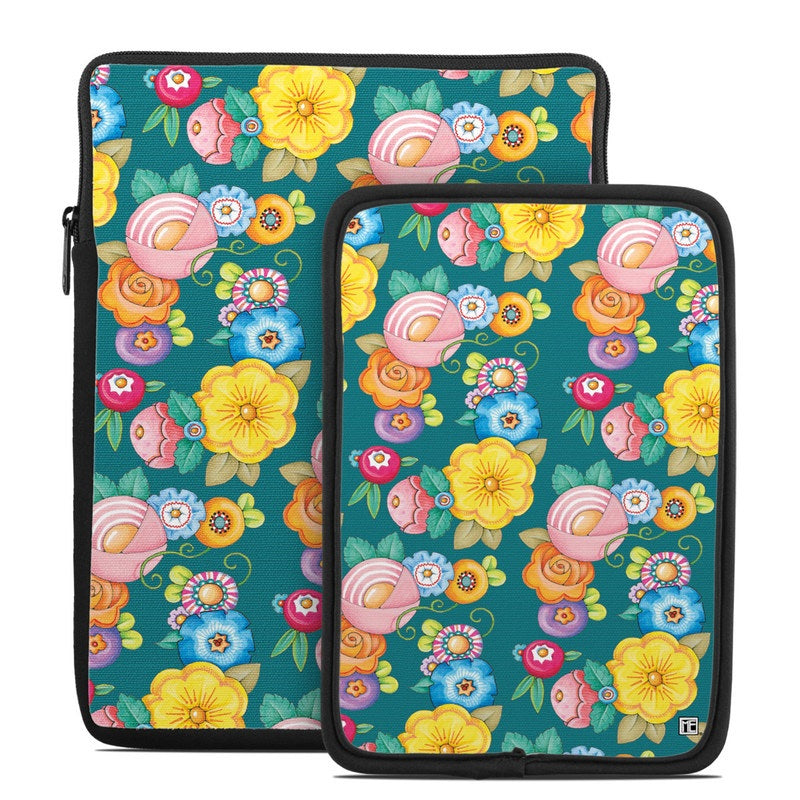 Act Right Flowers Tablet Sleeve
Size:
Small Tablets 7.75" H x 5.25" W Inside
Dress up your device with Mary Engelbreit's pattern art!
100% Neoprene—stretchy, soft, padded and water resistant! Same material used in wetsuits worldwide. ChromaPlus™ inks provide rich vibrant colors and deep sharp blacks. Inner edge protector helps prevent edges of device coming into contact with zipper.
All sleeves are made to order. Please allow up to 3-5 business days for additional processing. Returns must be made within 30 days.