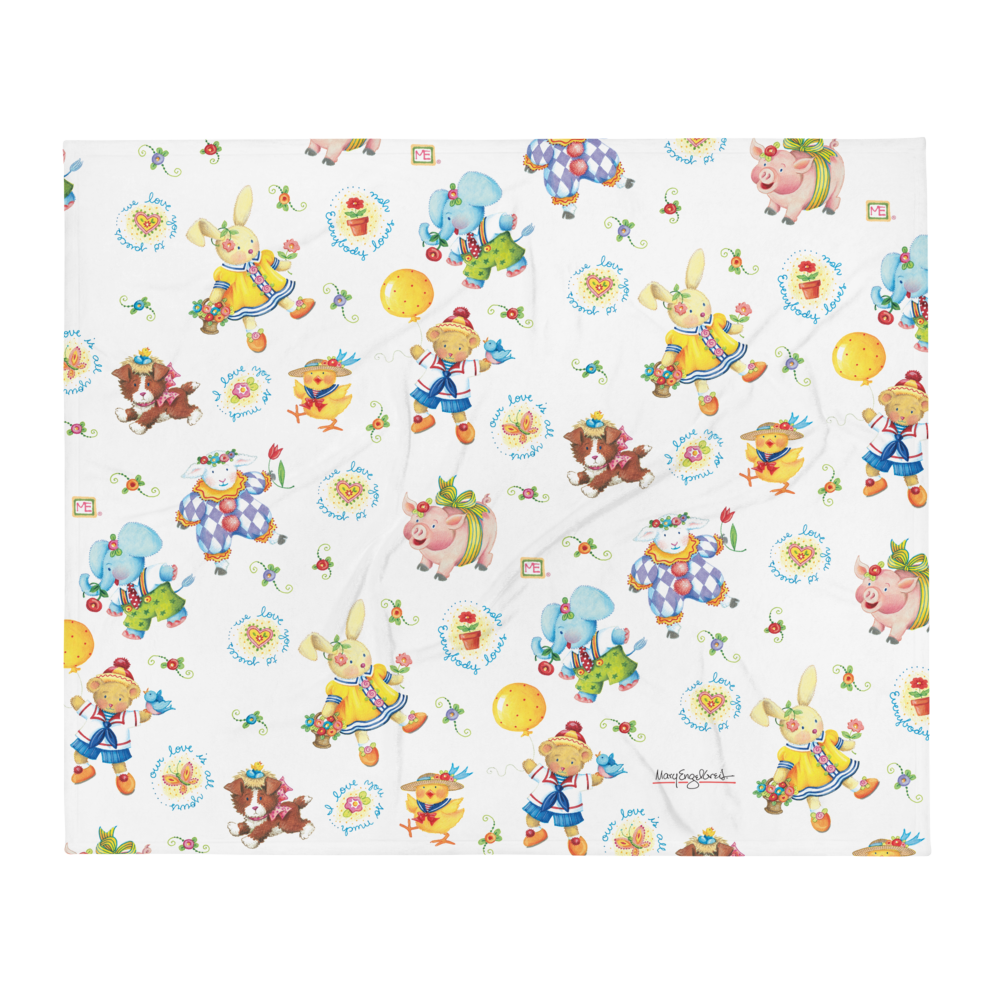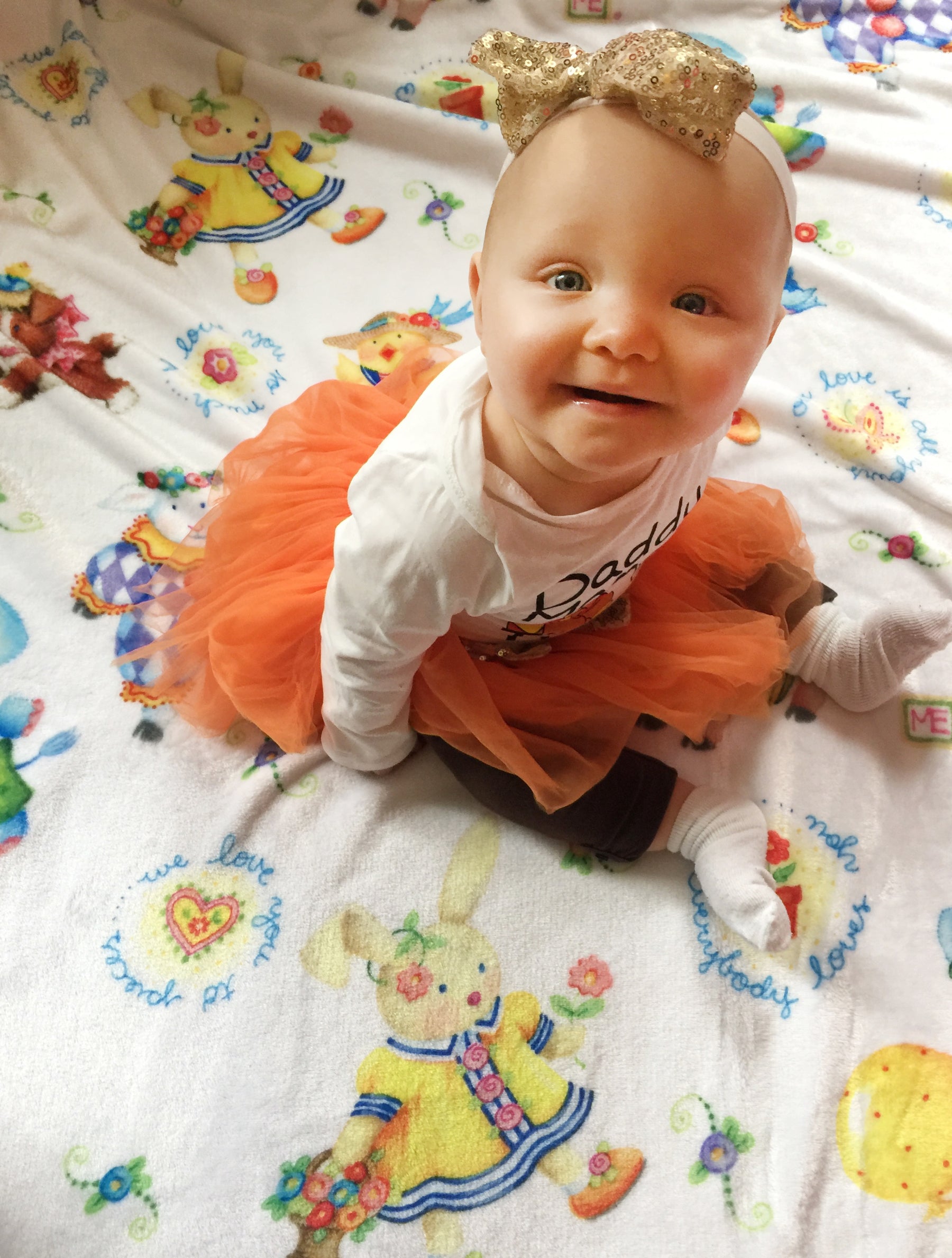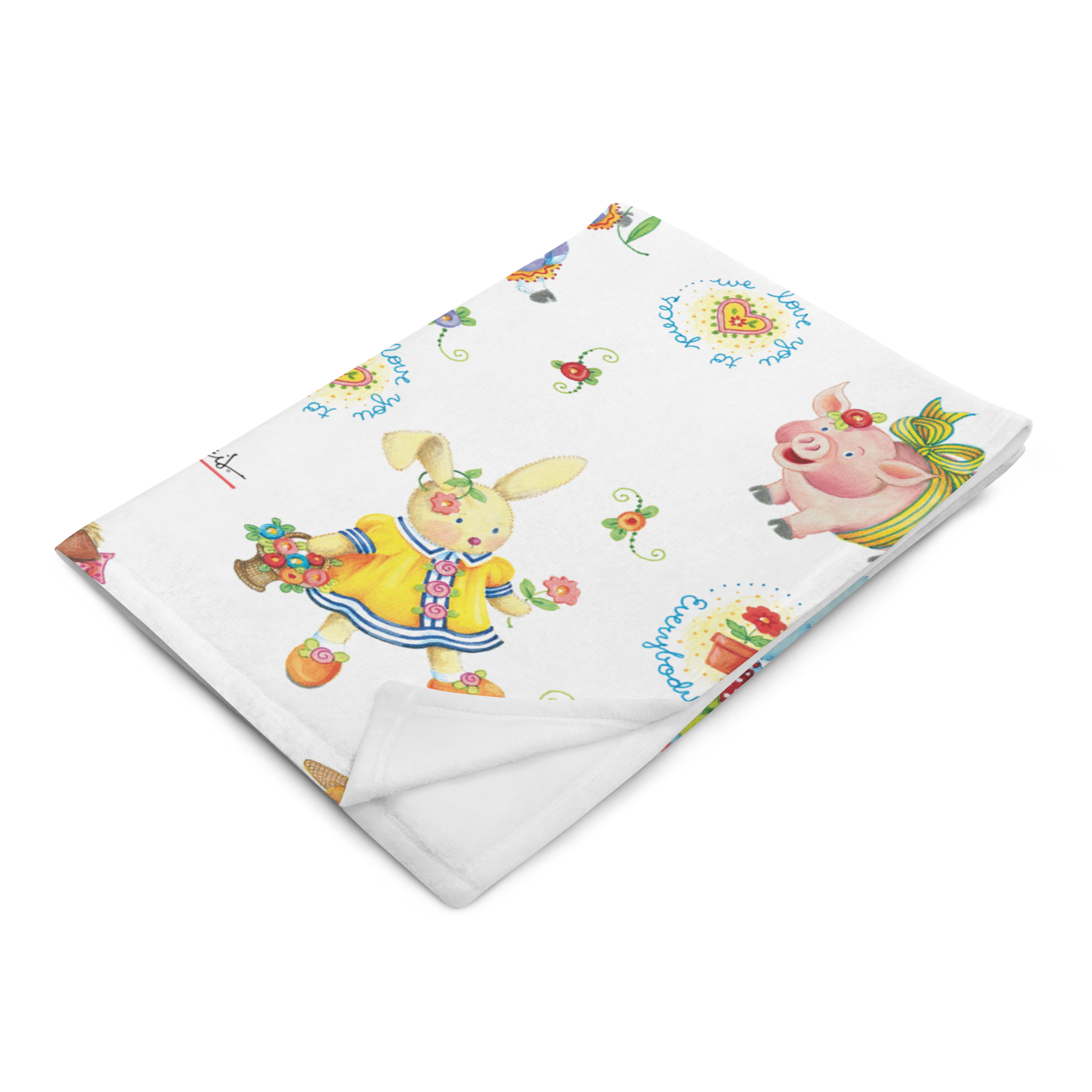 Animal Frolic Throw Blanket
Cozy up on the couch with this soft and cuddly ME throw! The friendly animal theme makes it a great gift for kiddos.
The blanket has the following phases: We love you to pieces, Everybody loves you, Our love is all yours, I love you so much
• 50" x 60"
• 100% polyester
• Soft silk touch fabric
• Printing on one side
• White reverse side
• Machine-washable
This product is created to order, so it could take 7-10 business days for orders to be processed. It's packaged with price noted—please keep this in mind if you're sending it as a gift.