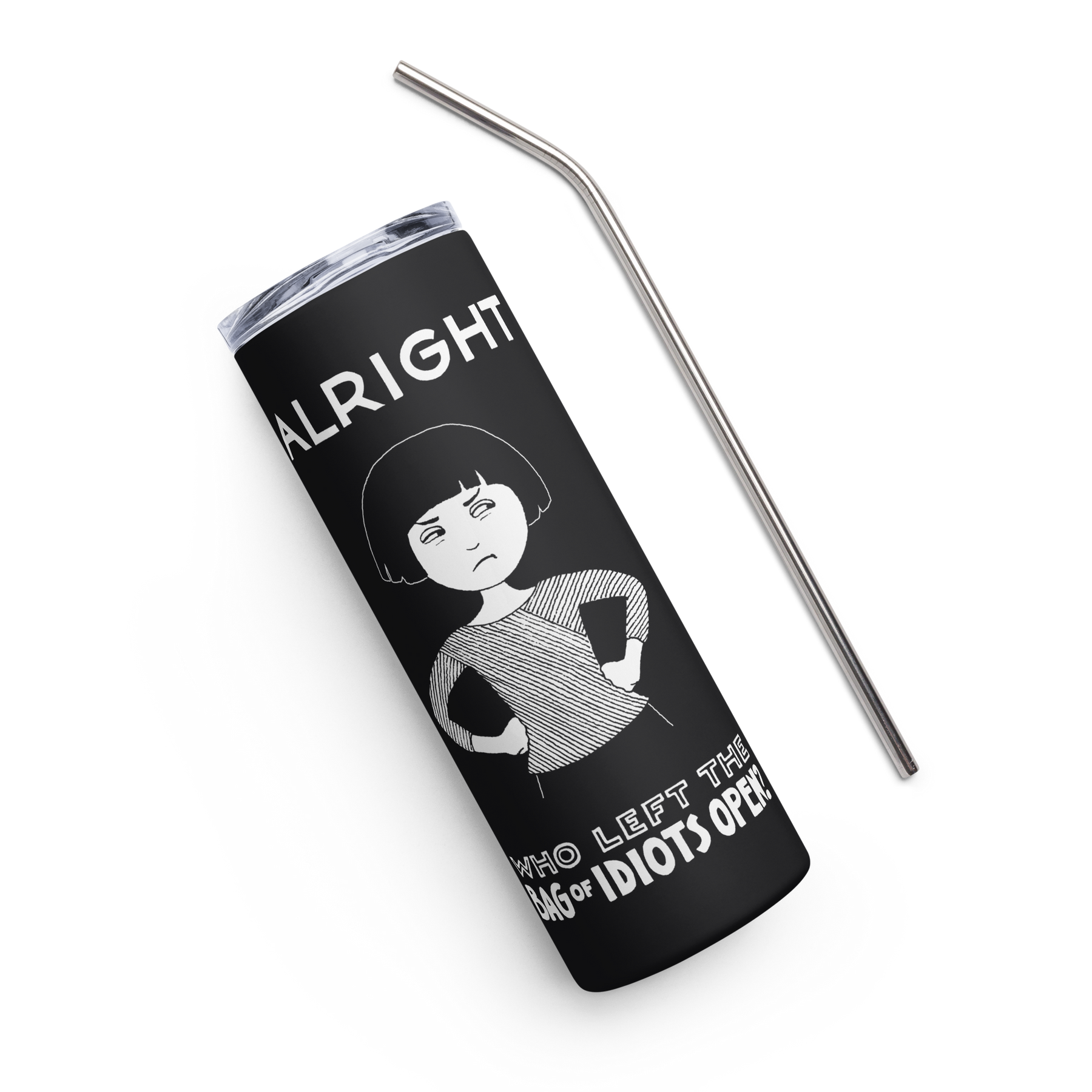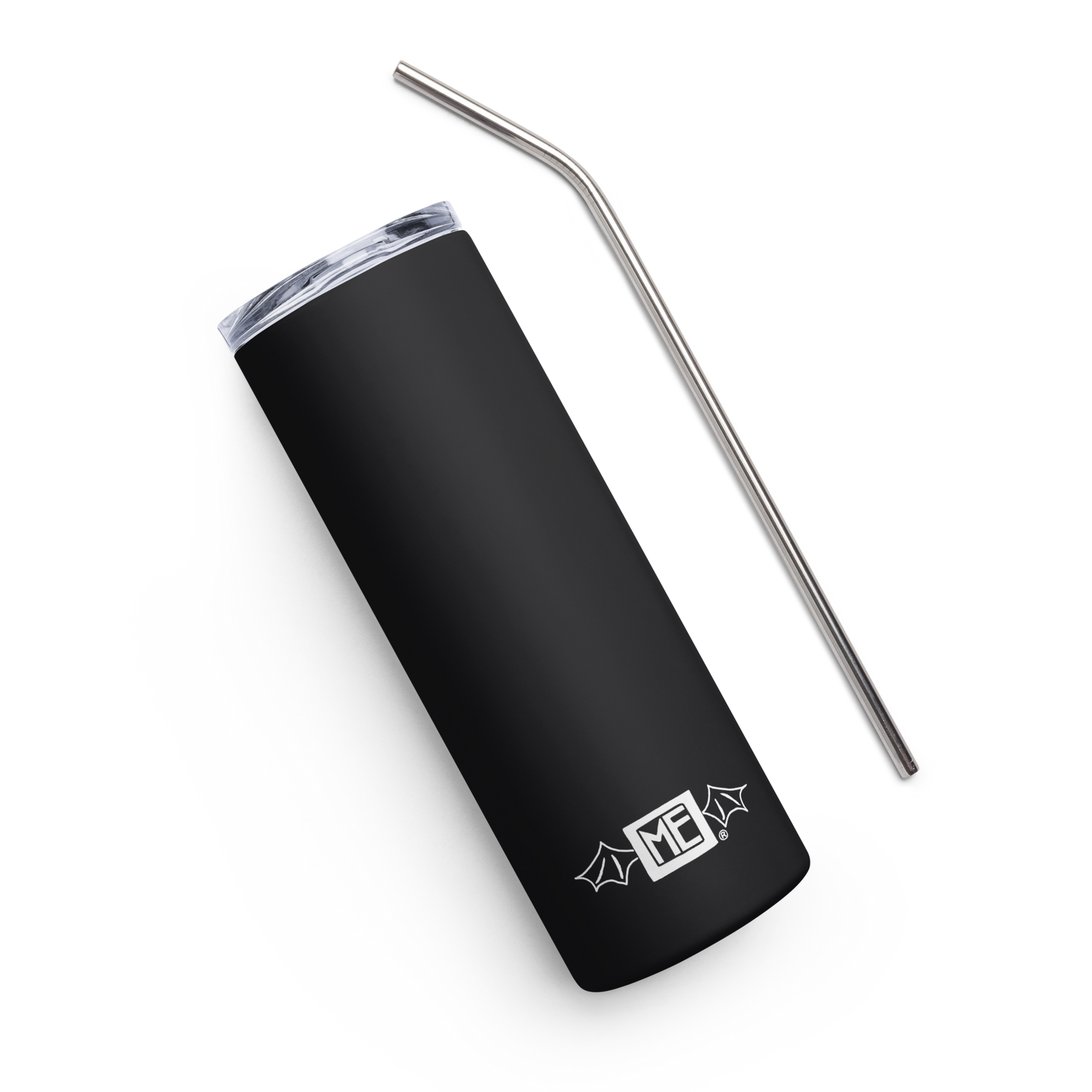 Bag of Idiots Stainless Steel Tumbler
Enjoy hot or cold drinks on the go with this stylish Engeldark stainless steel tumbler!
Reads: Alright; who left the bag of idiots open?
High-grade stainless steel tumbler
20 oz (600 ml)
Tumbler size: 3.11″ × 8.42″ (7.9 cm × 21.4 cm)
Straw and lid included with the tumbler
A cylindrical shape (top to bottom)
Matte finish
Protective color layer (varnish)
Printed with inkjet and cured with UV lighting
Disclaimer: Not dishwasher or microwave safe. Hand-wash only.
This product is created to order, so it could take 7-10 business days for orders to be processed. It is packaged with price noted—please keep this in mind if you're sending it as a gift.