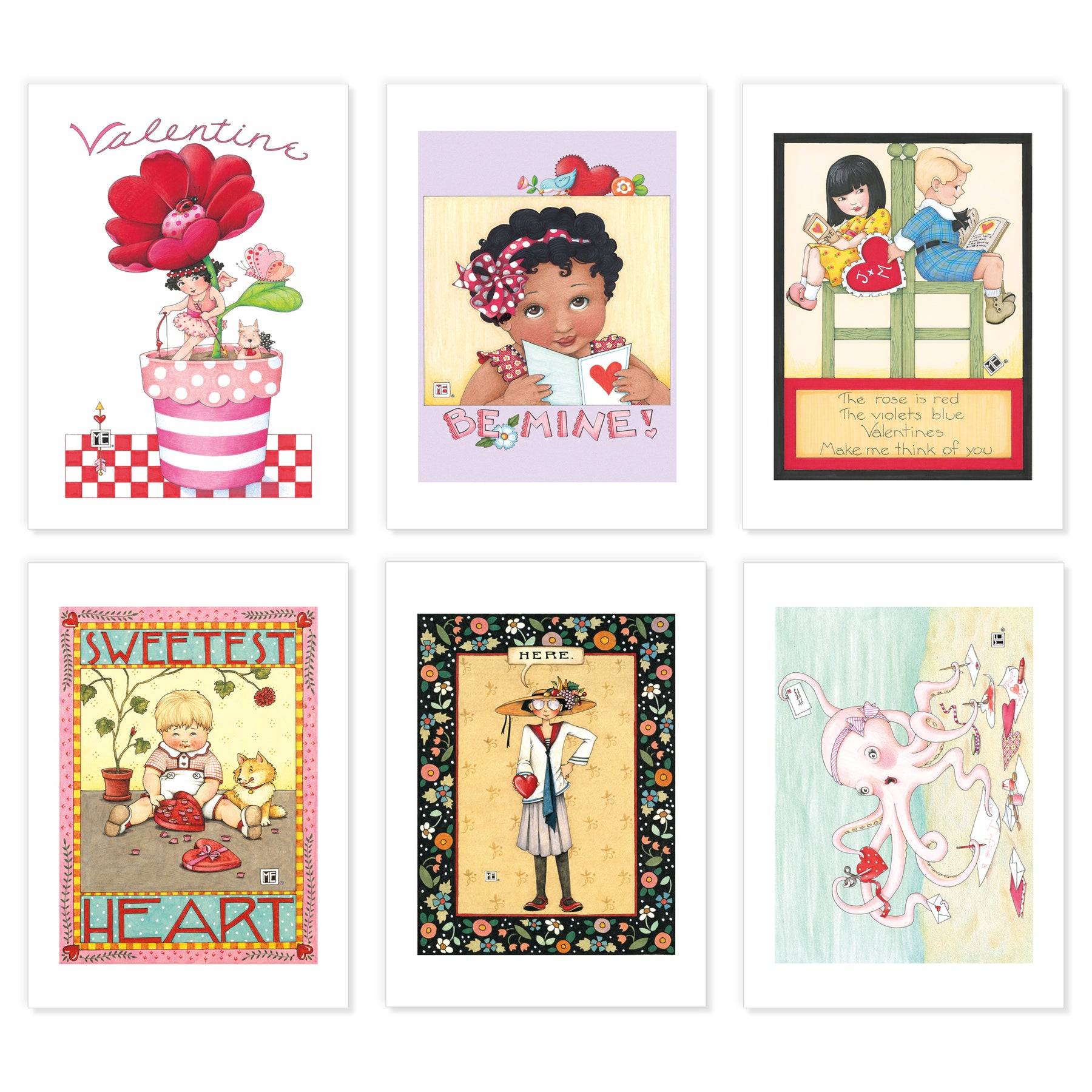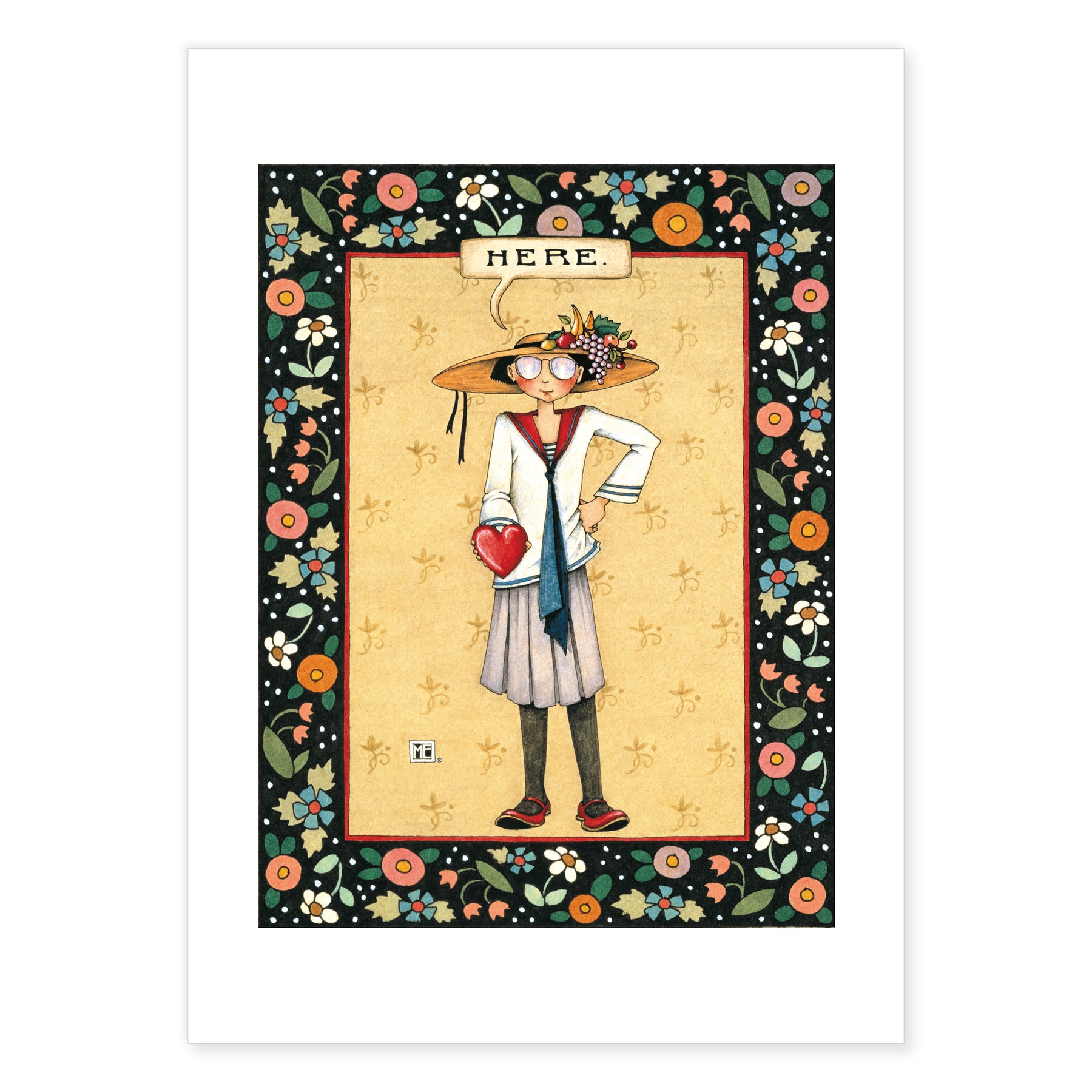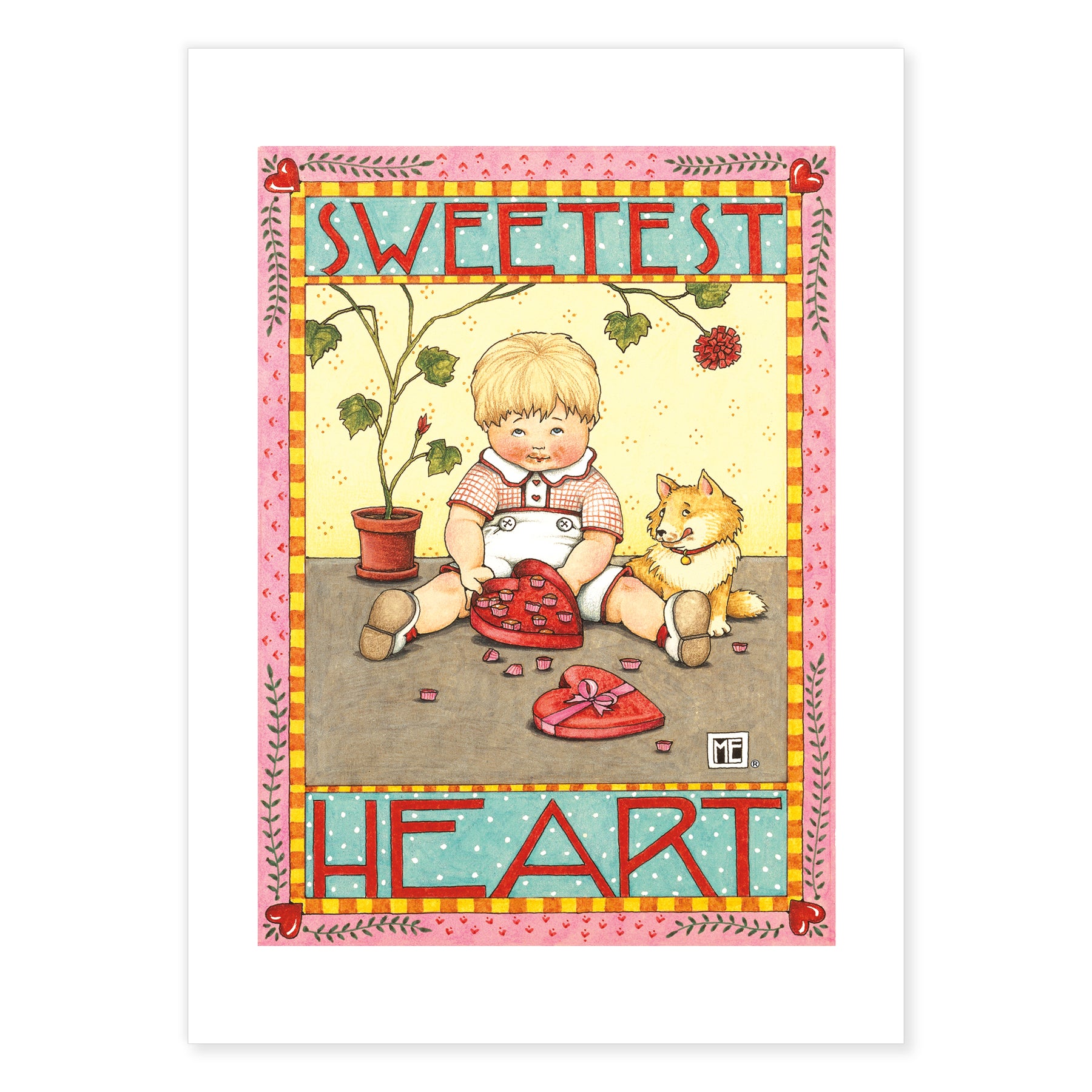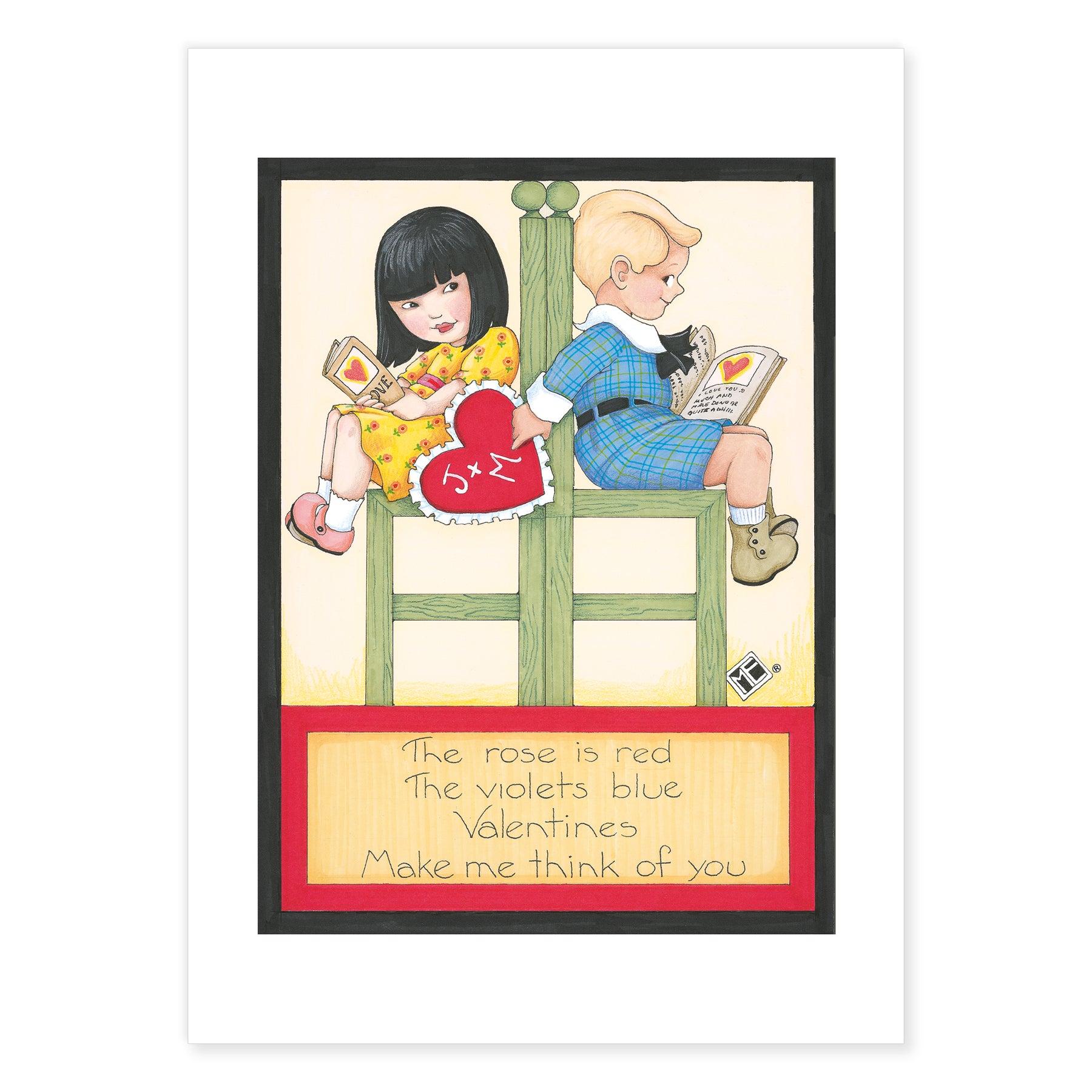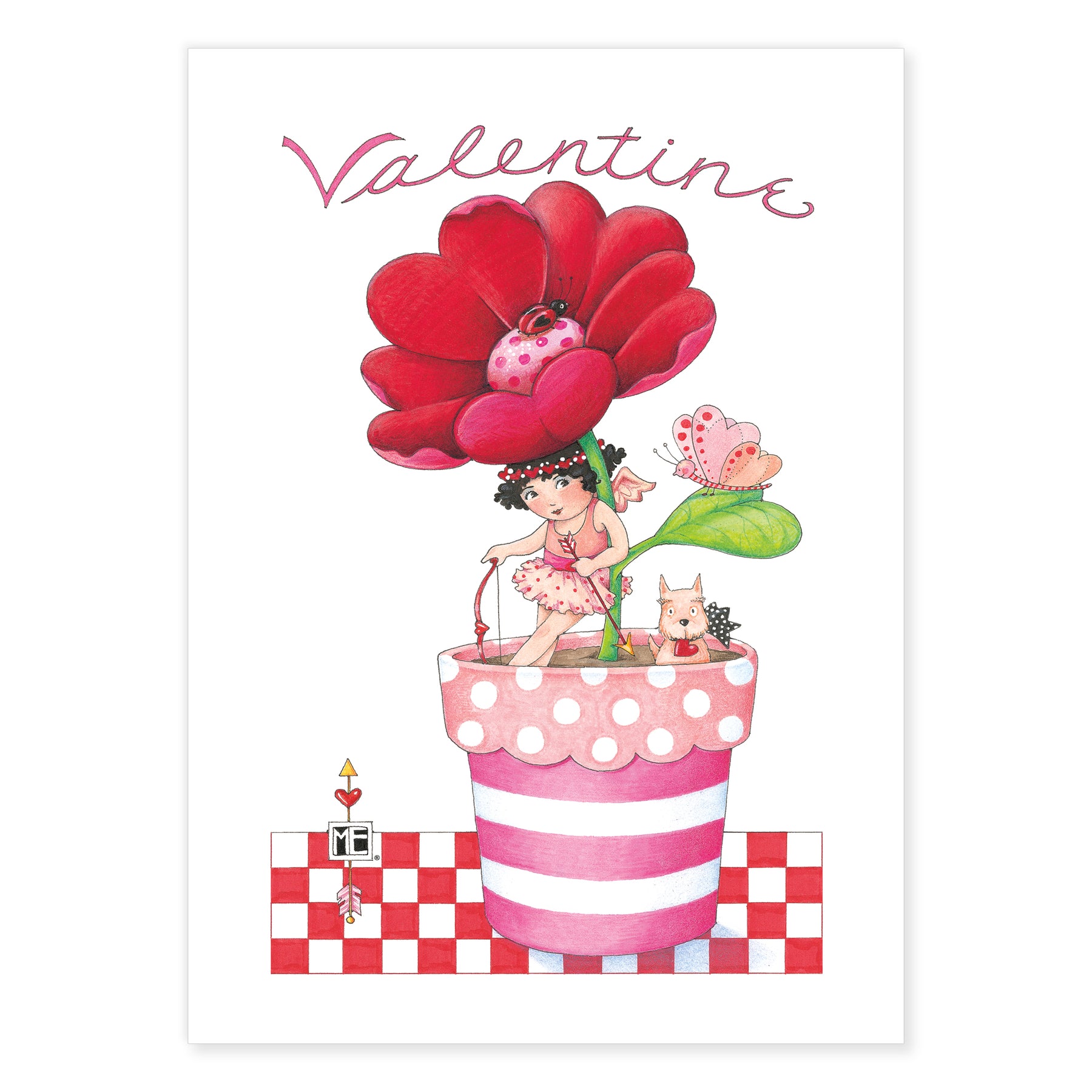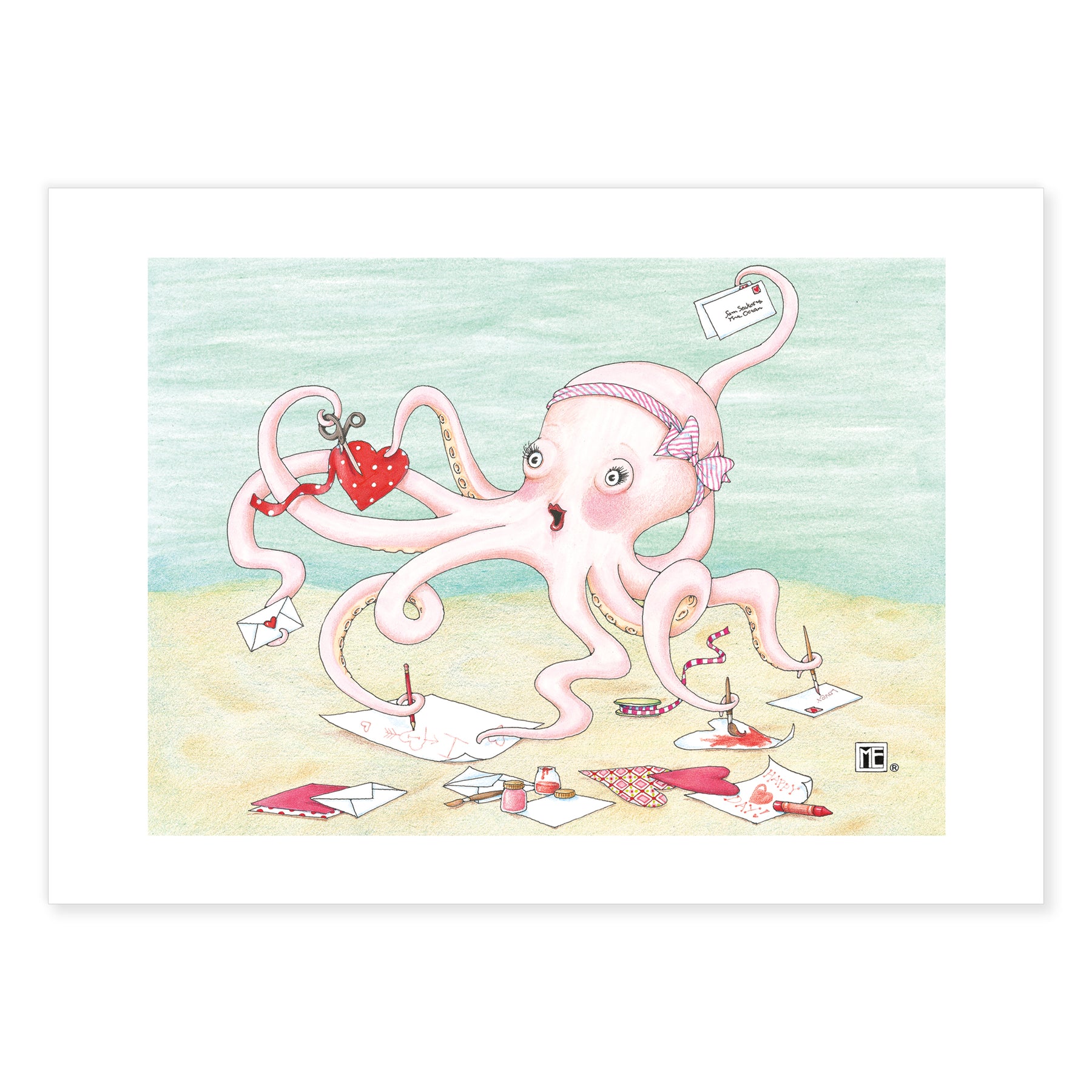 Valentine Postcards, series 2
Celebrate Valentine's Day with this pack of six postcards! They can be sent to friends and loved ones or simply hung on the wall. Some of this art is also available on other products—see the links below. 
Check with the USPS for postage requirements.
Six 5 x 7 cards enclosed in a clear plastic sleeve (left to right, from top):
Sweet Cupid: "Valentine"
Sweet Baby Be Mine: "Be Mine"
Rose Is Red: "The Rose Is Red The Violets Blue Valentines Make Me Think Of You"
Sweetest Heart: "Sweetest Heart"
Here: "Here."