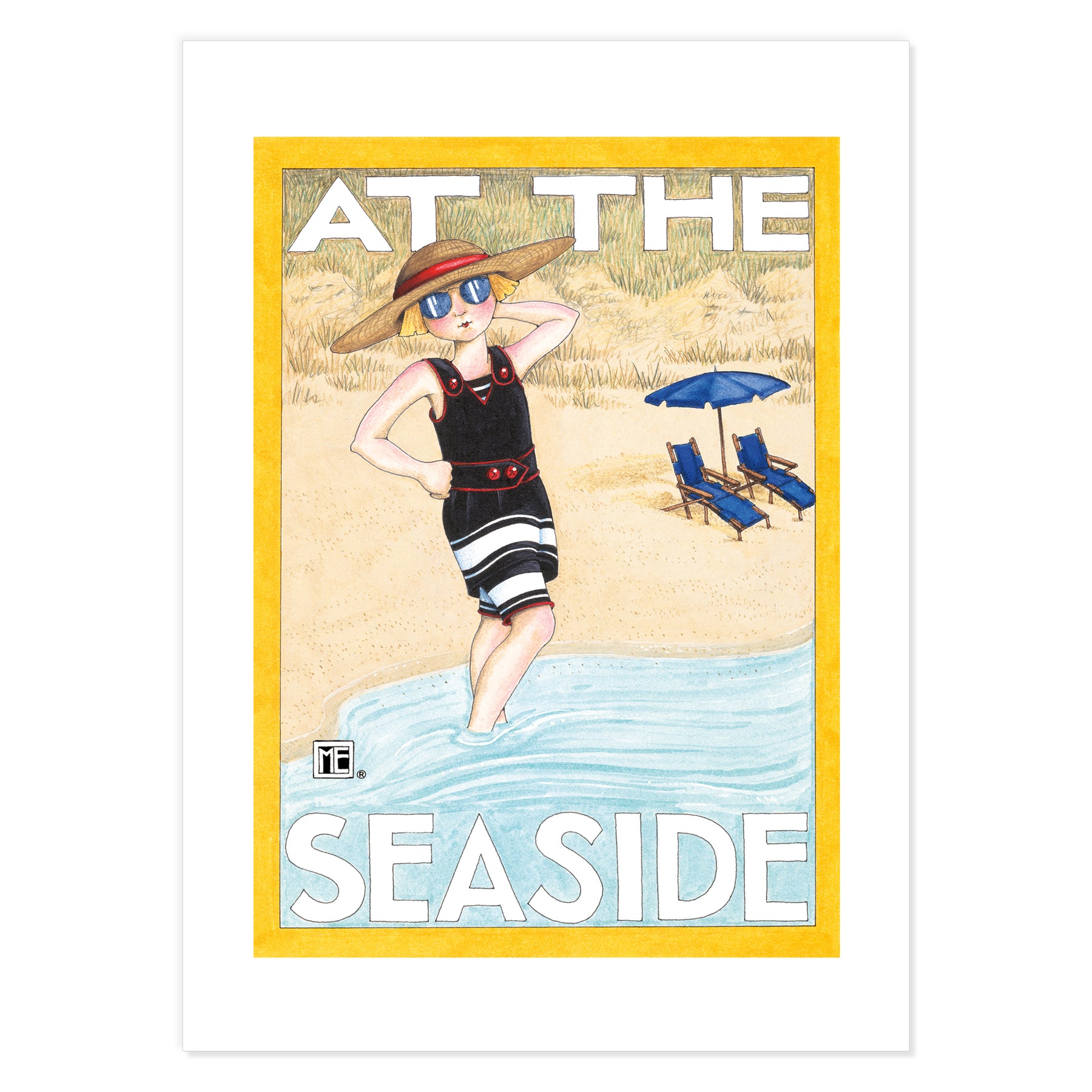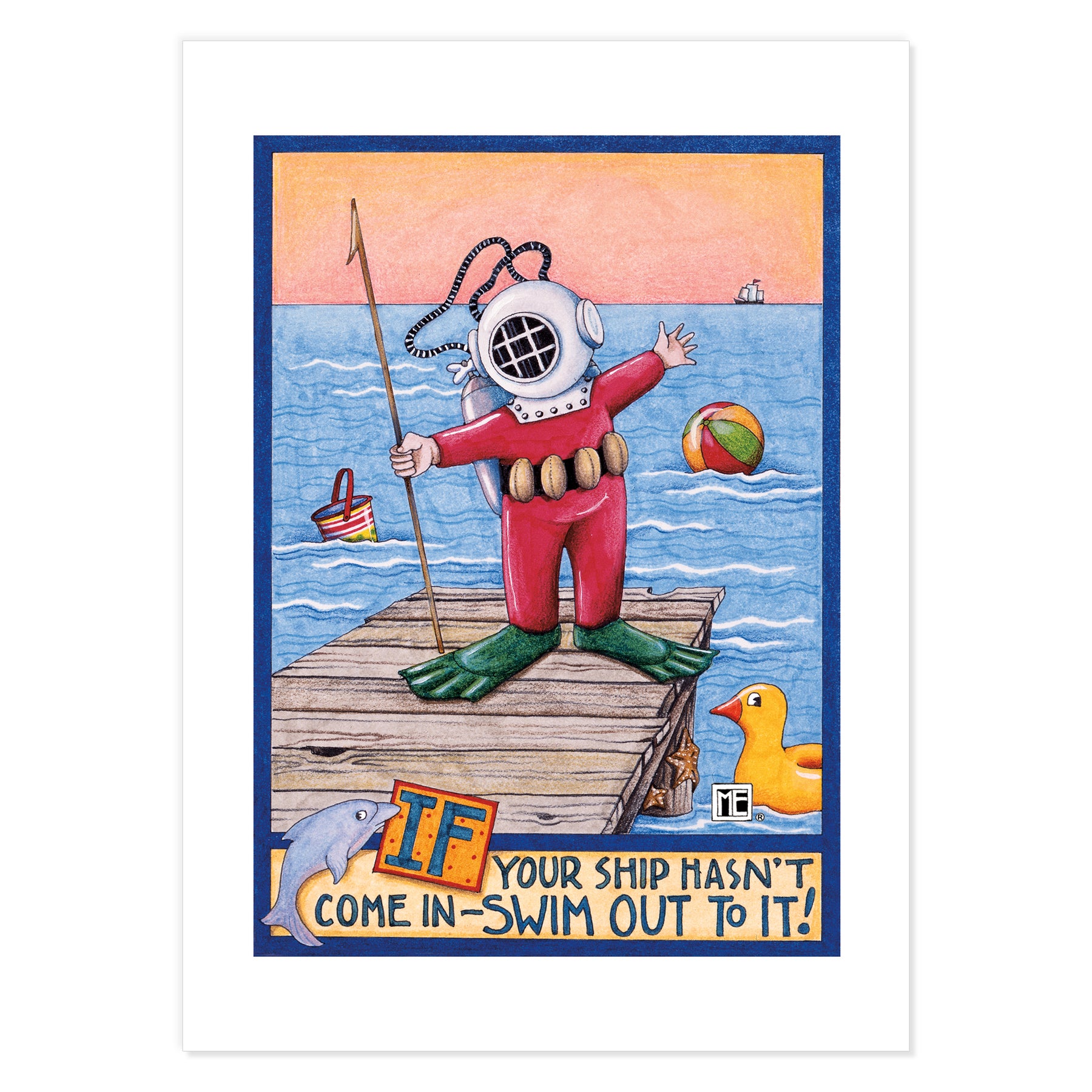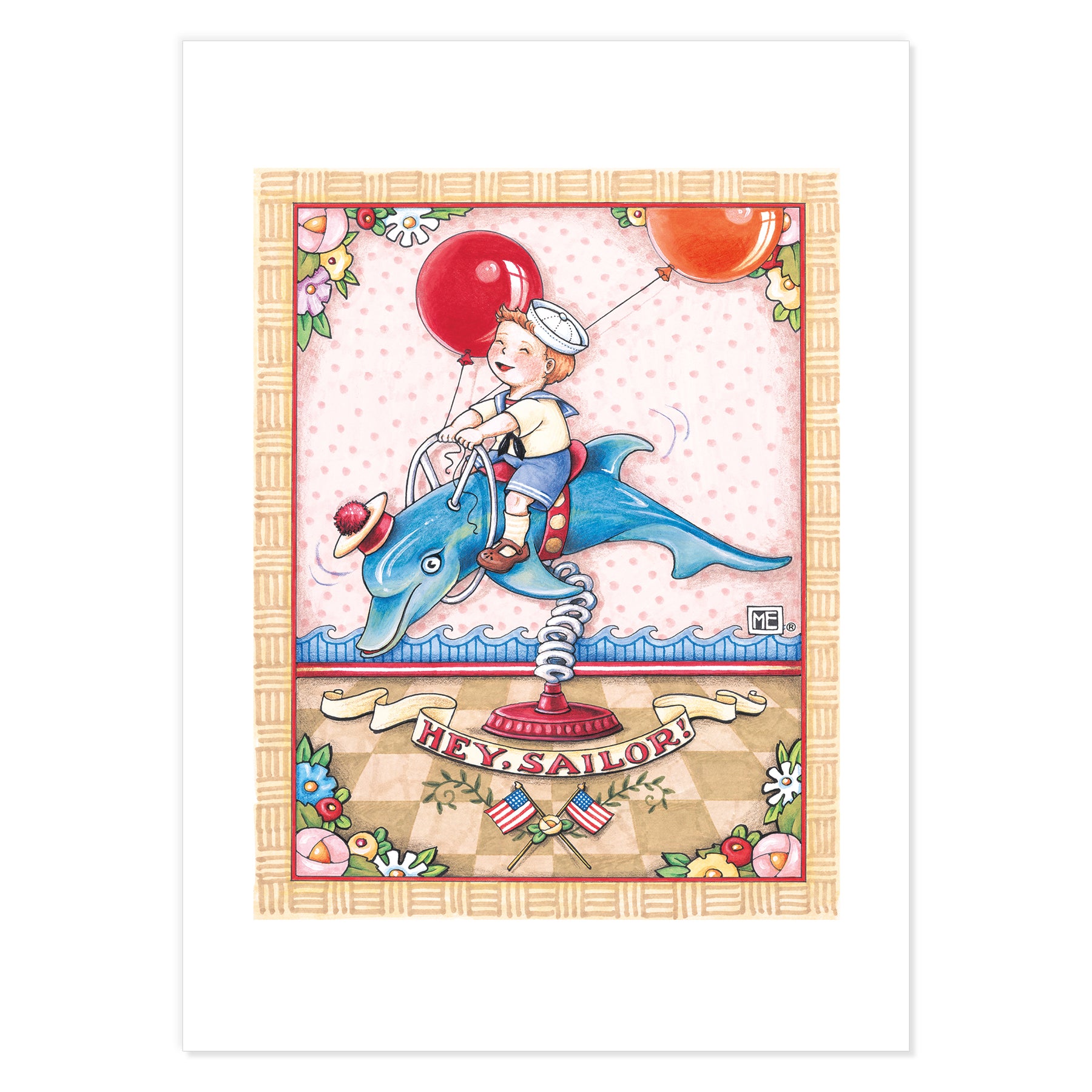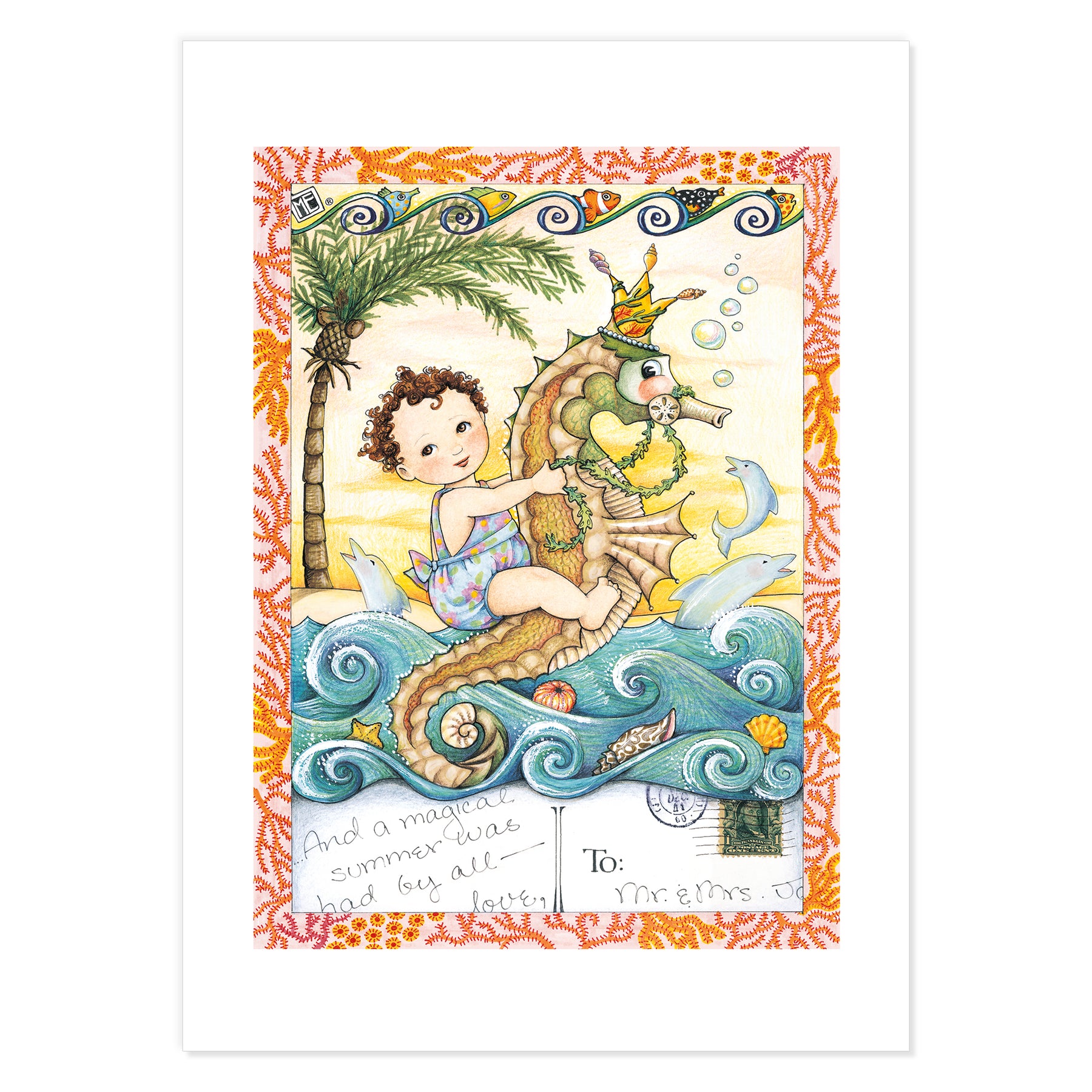 Beach Postcards, series 1
Fun in the sun!! This pack of six postcards can be sent to friends and loved ones or simply hung on the wall to enjoy! Some of this art is also available on other products—
see the links below. 
Check with the USPS for postage requirements.
Six 5 x 7 cards enclosed in a clear plastic sleeve (left to right, from top):
At the Seaside: "At the Seaside"
Diver Dan: "If your ship hasn't come in—swim out to it!"
Hey Sailor: "Hey, sailor!"
Magical Summer: "…And a magical summer was had by all—"
At the Beach: "A Day at the Beach"
Seashell: "Sea shell, sea shell, sing me a song O please! A song of ships and sailor men and parrots and tropical trees"