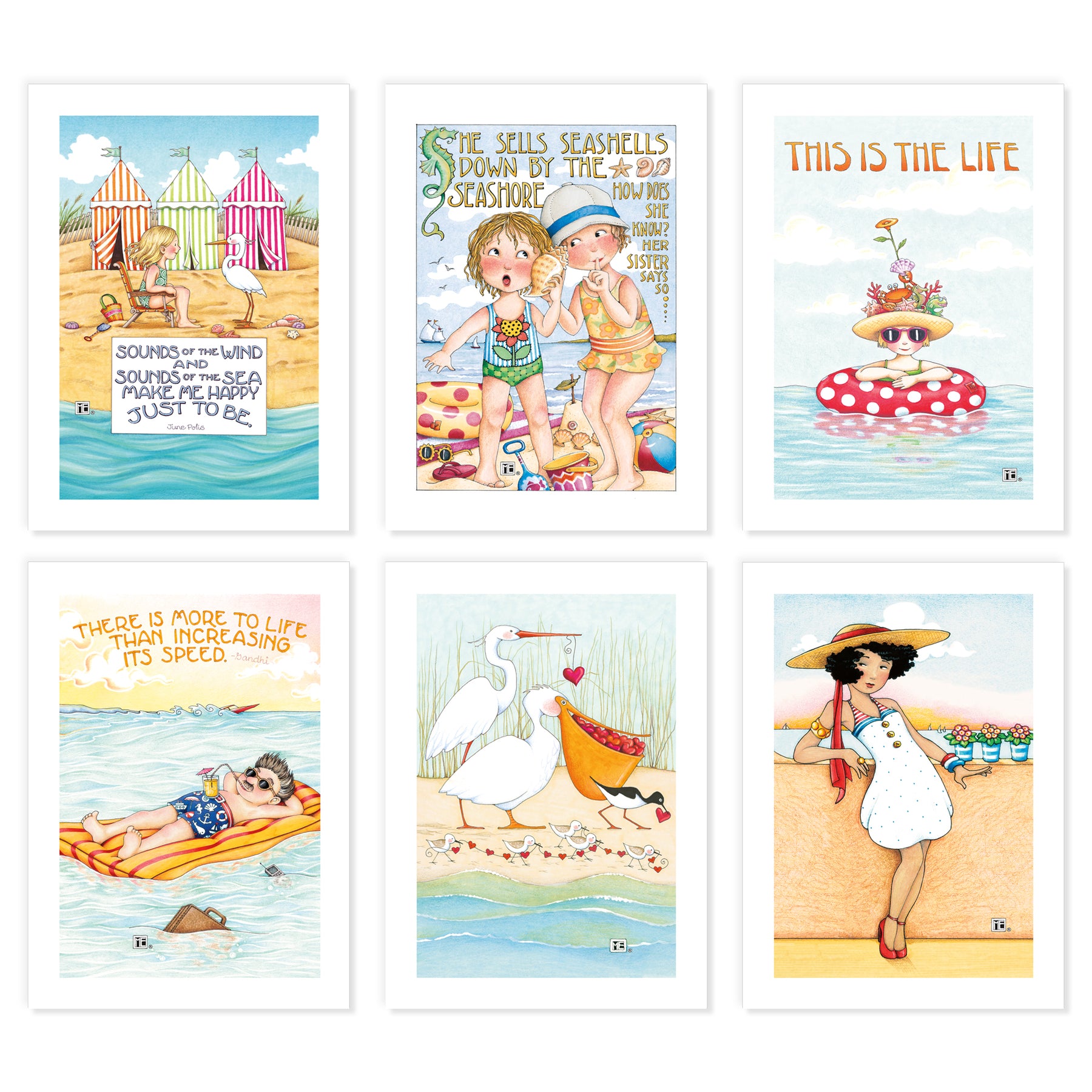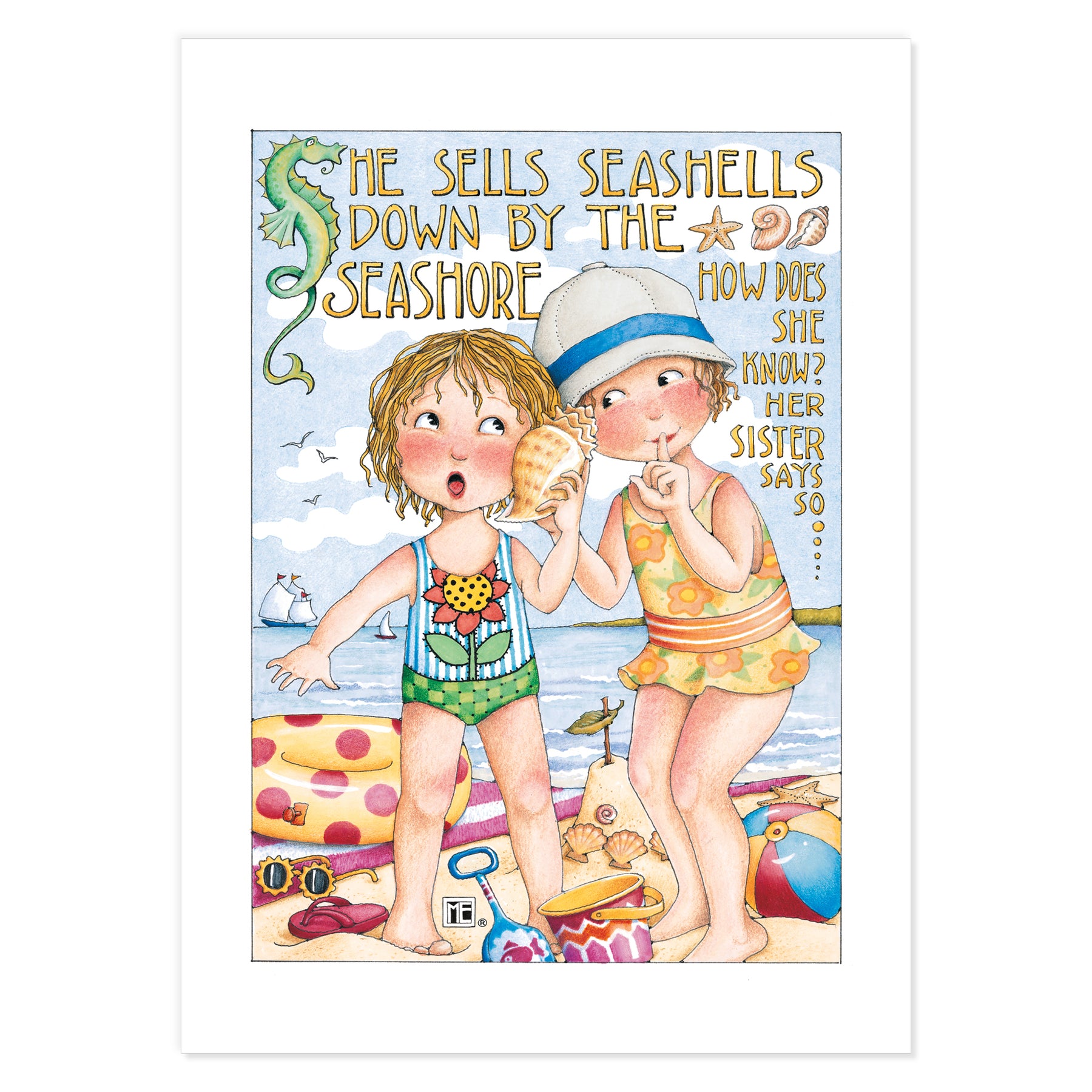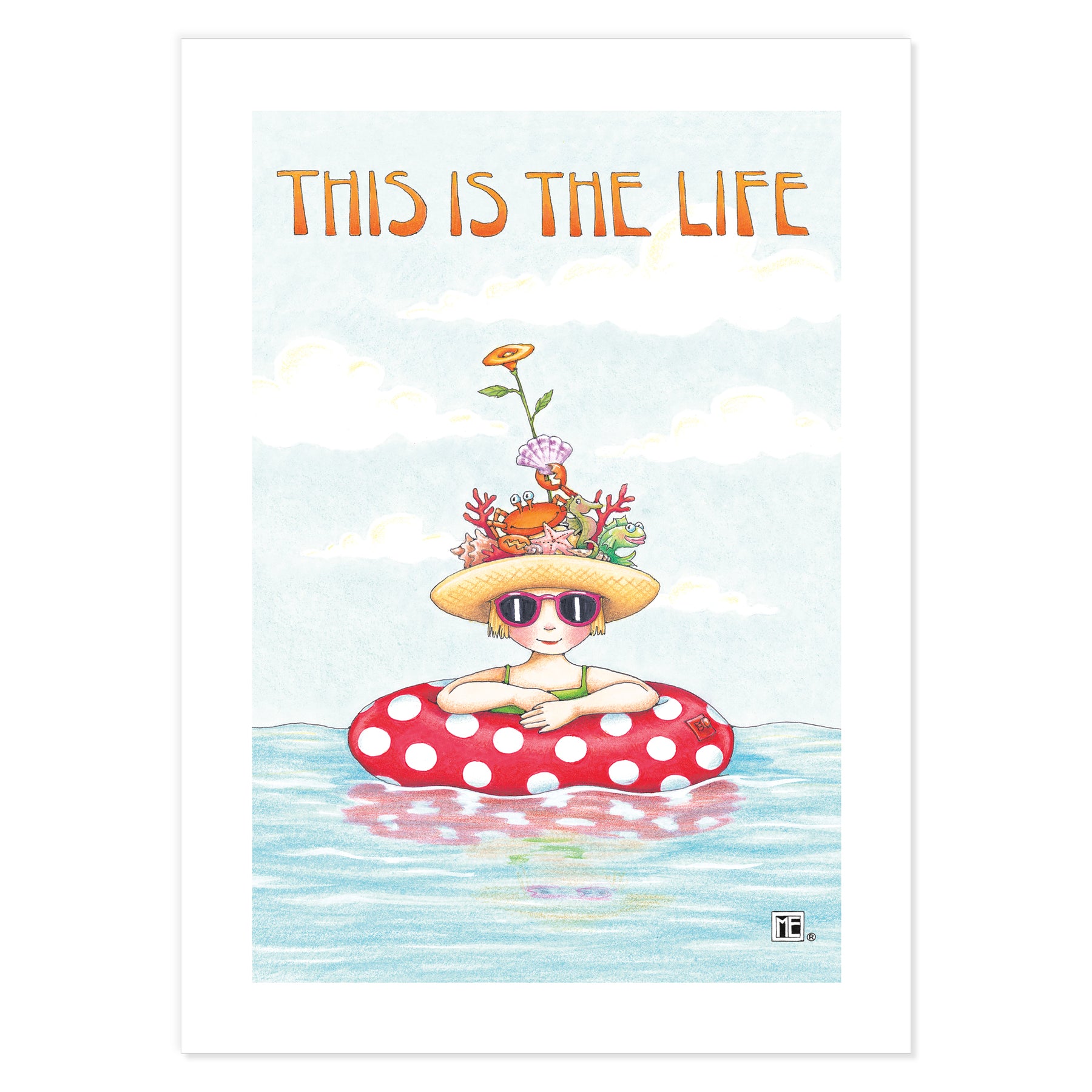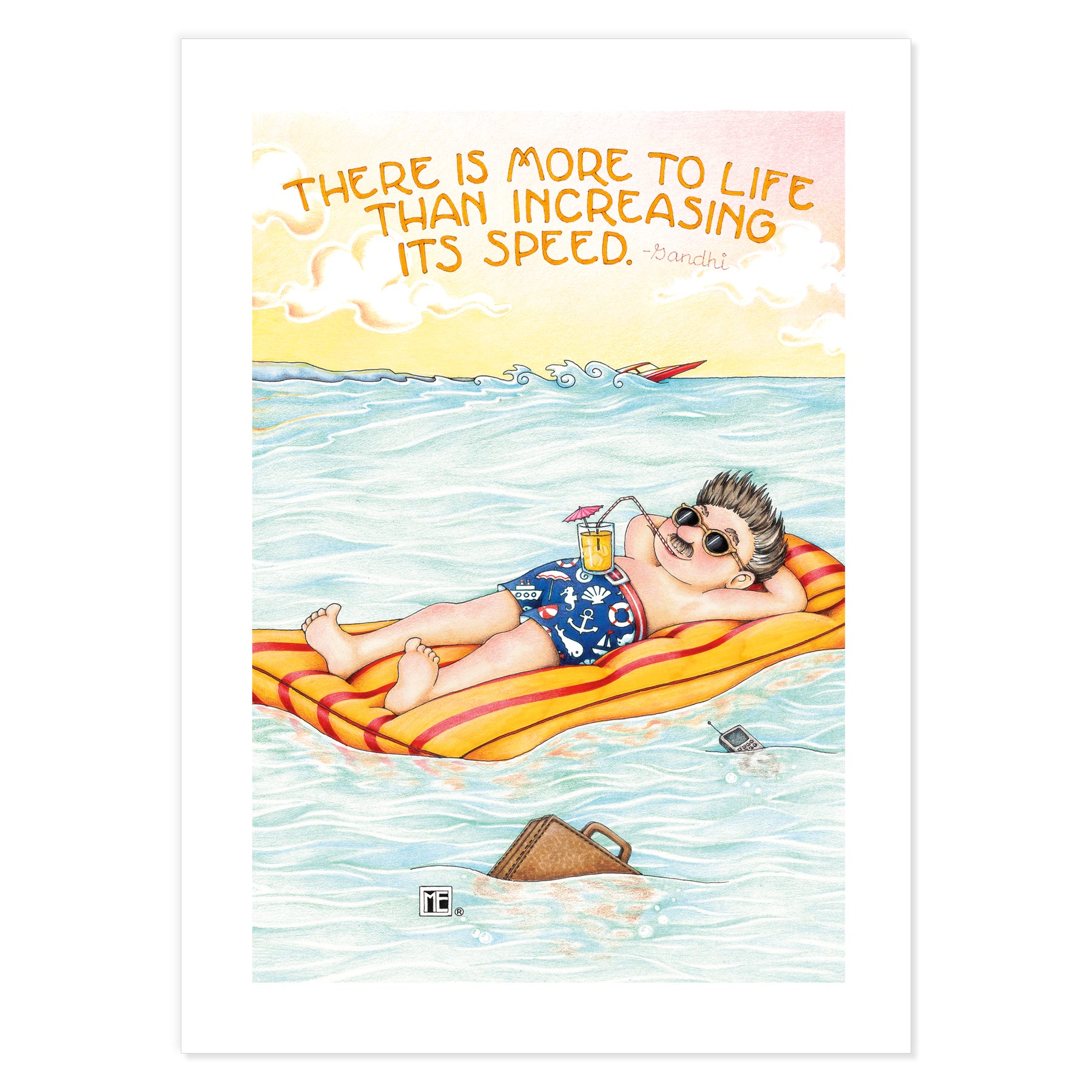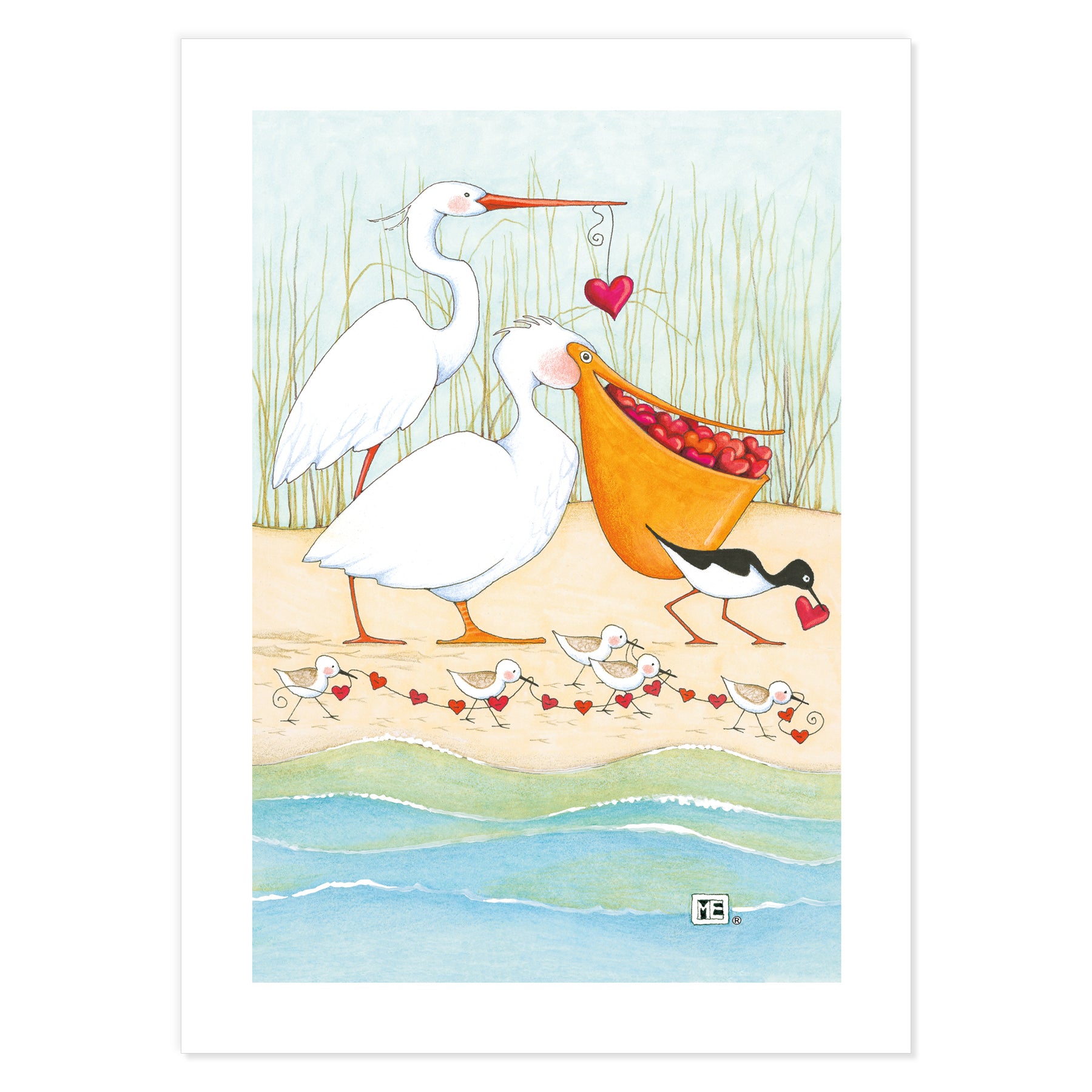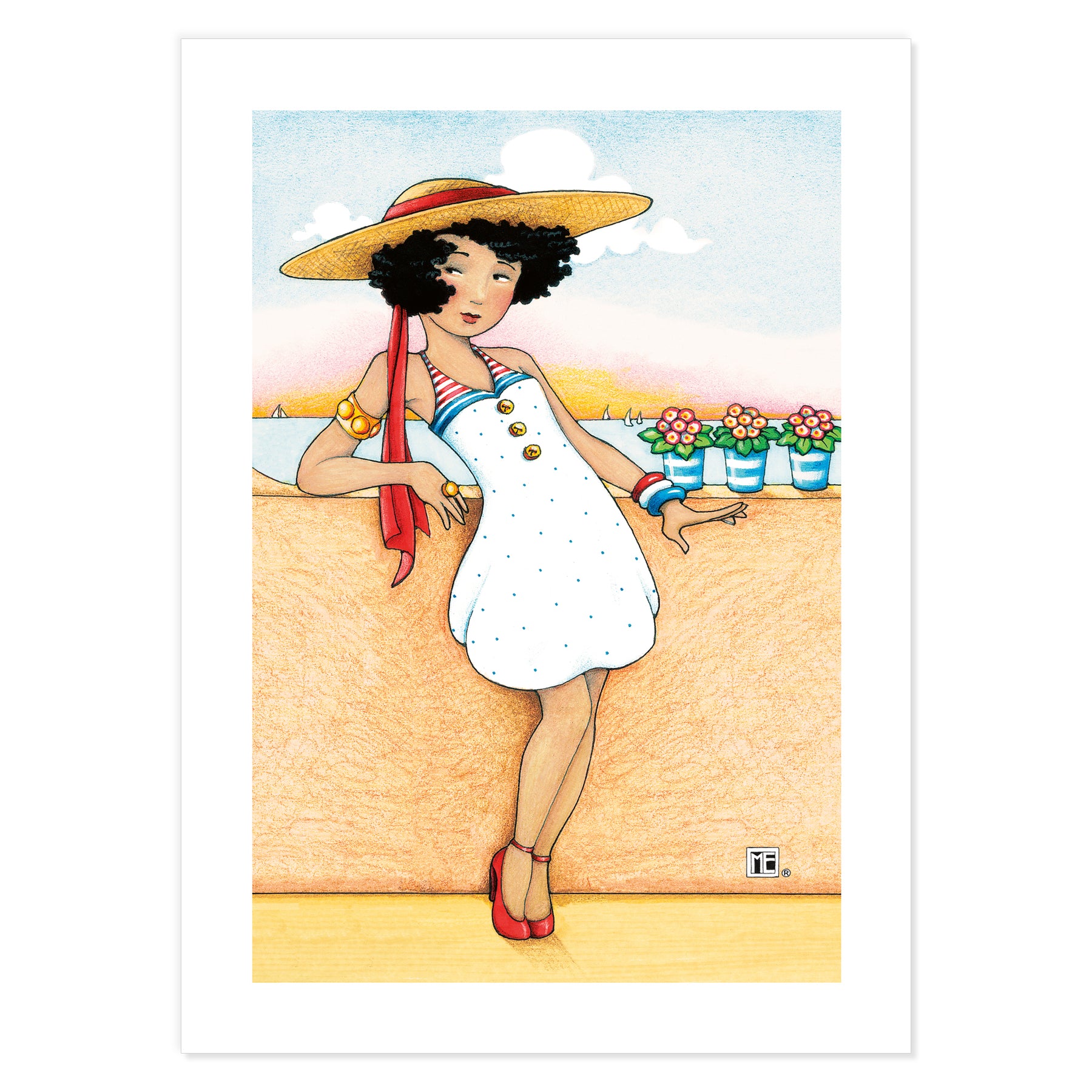 Beach Postcards, series 2
Fun in the sun!! This pack of six postcards can be sent to friends and loved ones or simply hung on the wall to enjoy! Some of this art is also available on other products—
see the links below. 
Check with the USPS for postage requirements.
Six 5 x 7 cards enclosed in a clear plastic sleeve (left to right, from top):
Sells Seashells: "She sells seashells down by the seashore. How does she know? Her sister says so"
Model Year
Pelican Full of Hearts
More to Life: "There is more to life than increasing its speed"
Sounds of the Sea: "Sounds of the wind and sounds of the sea make me happy just to be."
This is the Life: "This is the Life"