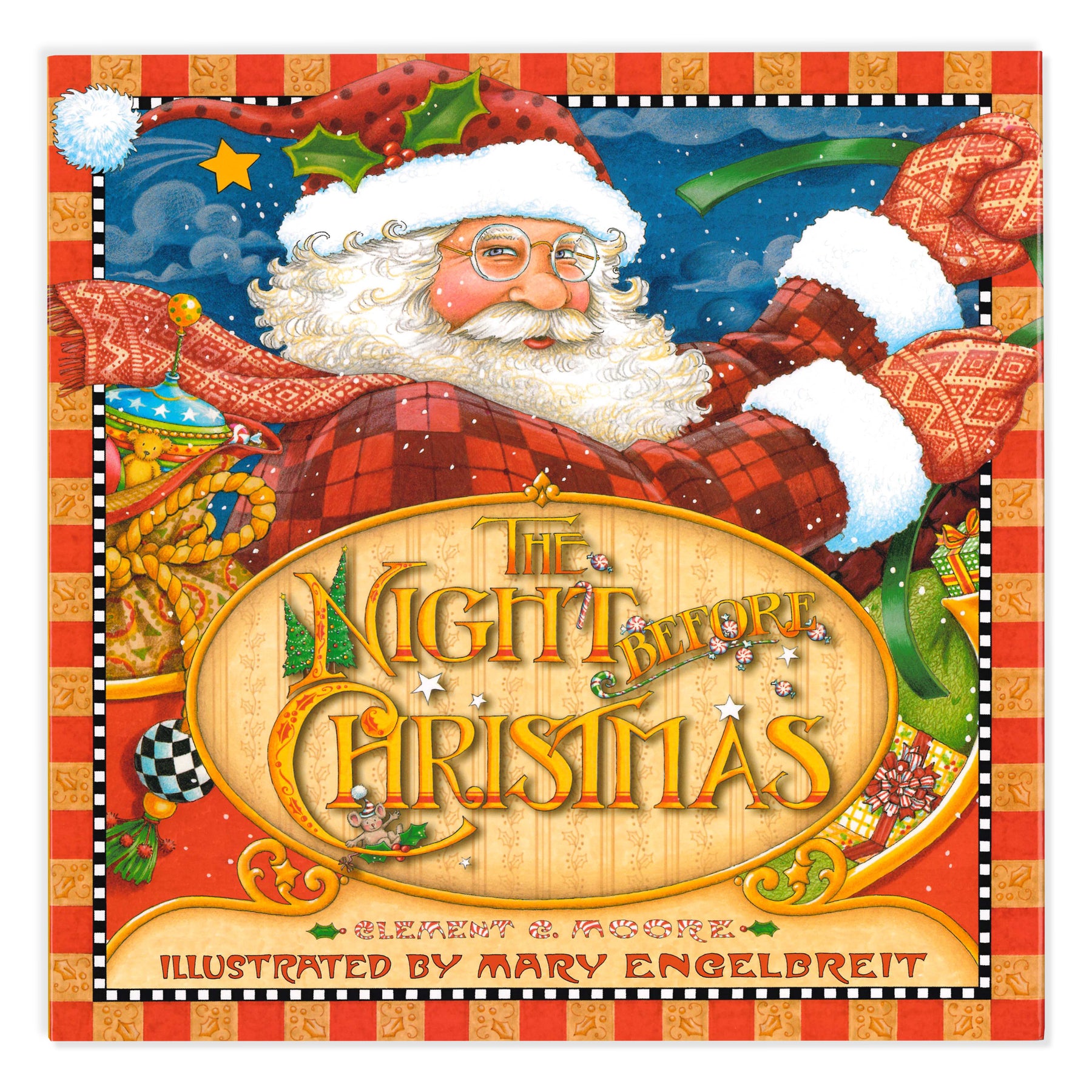 The Night Before Christmas Book Bundle
The Littlest Night Before Christmas Book
'Twas the night before Christmas, and all through the house; not a creature was stirring, not even a mouse…
That may be how the classic Christmas poem begins, but in Mary's latest reimagining of The Night Before Christmas, it's a family of mice that take center stage when a jolly intruder squeezes into their tiny abode and makes himself known.
And though he looks like Santa—sack of toys, dressed in fur, telltale rosy cheeks—this isn't the old St. Nick readers might expect! In this snow-covered forest, a whole host of woodland animals embody the beloved characters of the famous fabled Christmas Eve.  
40 pages

Hardcover Book measures: a

pproximately 9 x 11"

All ages
AND
The Night Before Christmas
Readers young and old are invited into the enchanting world of Mary Engelbreit in this sparkling edition of Clement C. Moore's classic poem,
The Night Before Christmas.
 It is the night before Christmas, in a house so cozy and colorful, so filled with expectation, so dusted with Christmas magic that only this beloved illustrator could have created it. Shhh. A mouse is asleep in its snug den and children are dreaming as sugarplum fairies flutter around their bed. Then, there's the jingle of bells… For this merry celebration of Christmas, Mary Engelbreit has filled every page with bewitching details, rich color, and memorable characters. These include a bevy of mischievous elves, an adorable mouse, and a lovable, bespectacled Santa. The images in Mary's joyous vision will bring discovery and delight to generations of readers.
New York Times

 

Best Seller
Hardcover Book measures: 11.25" x 11.25"
For all ages