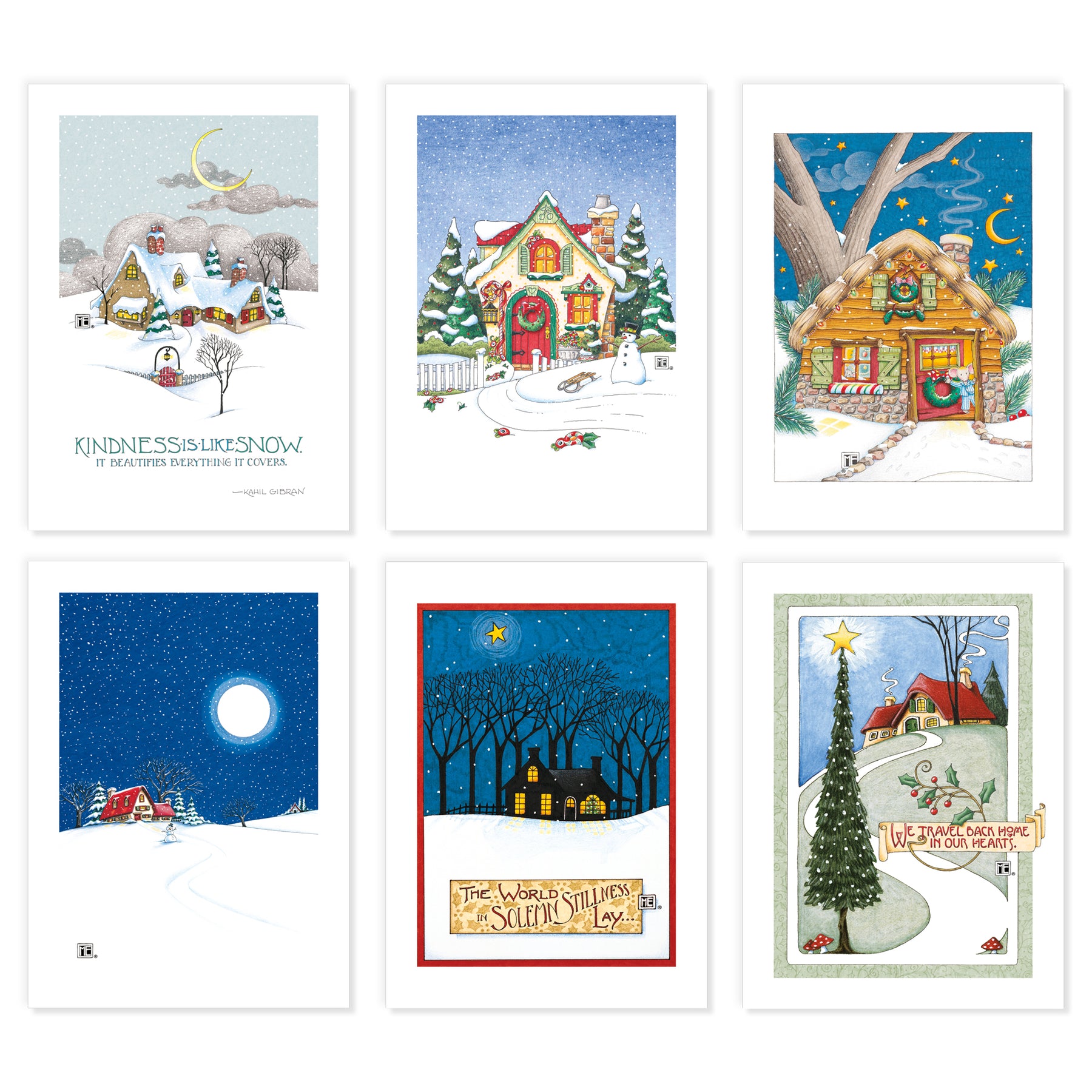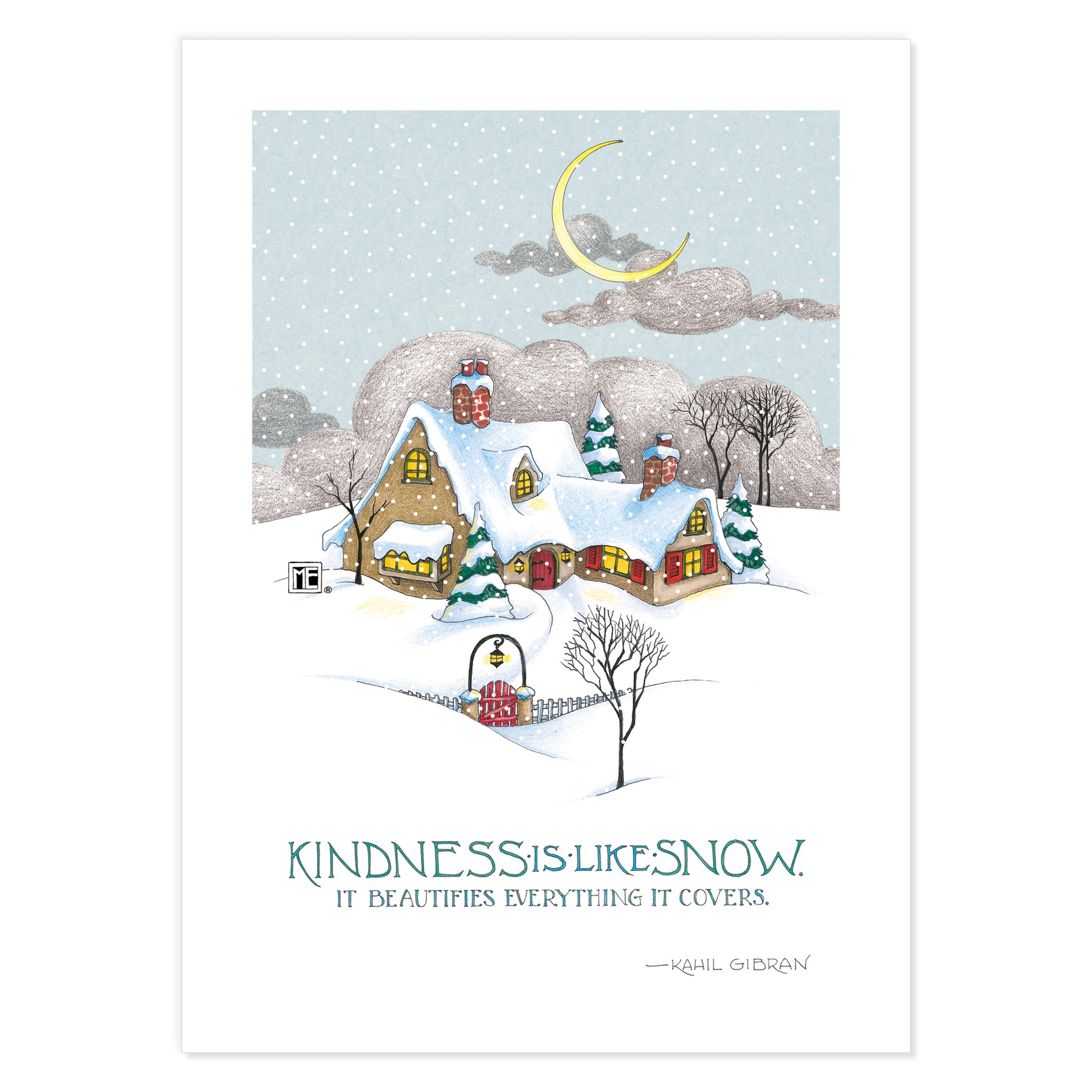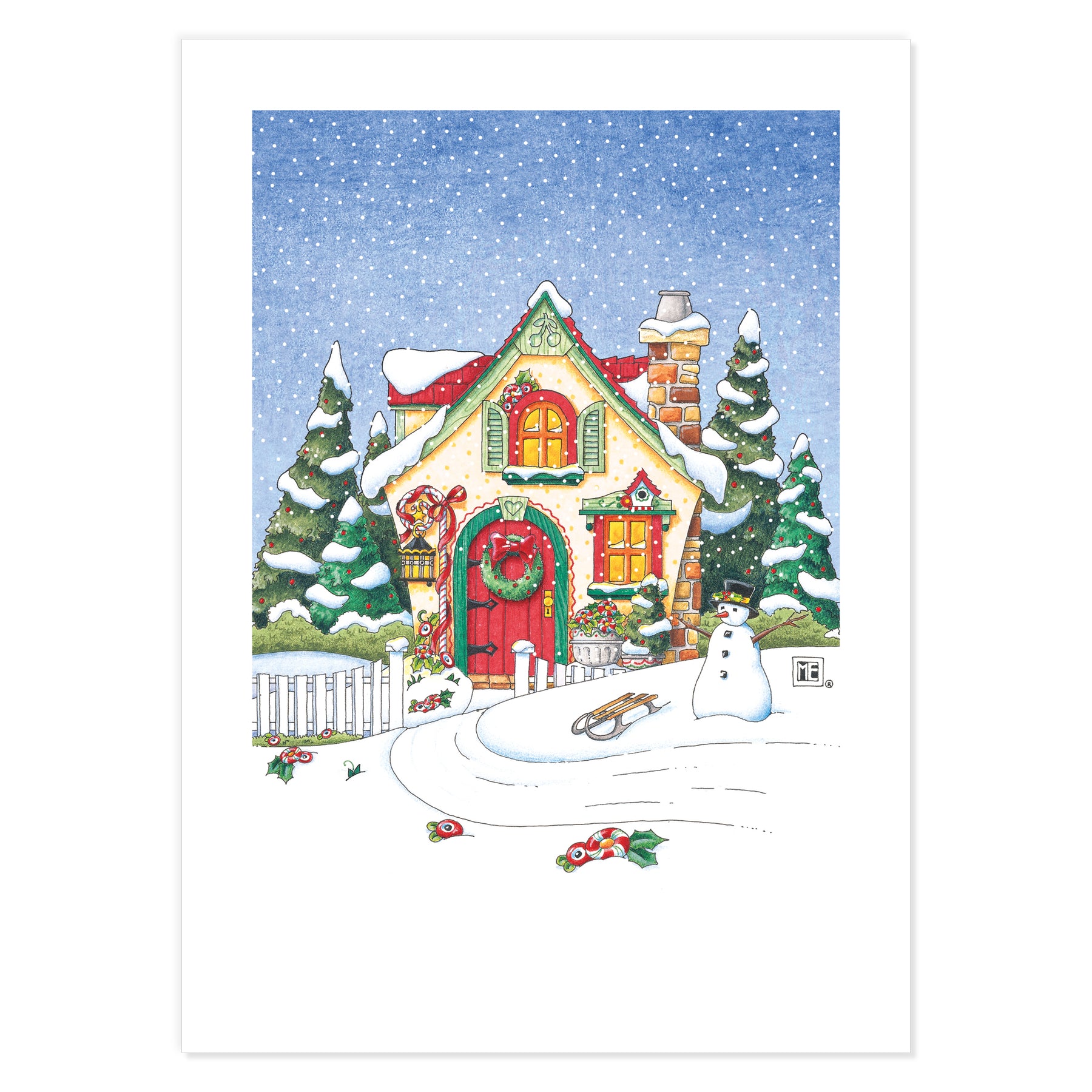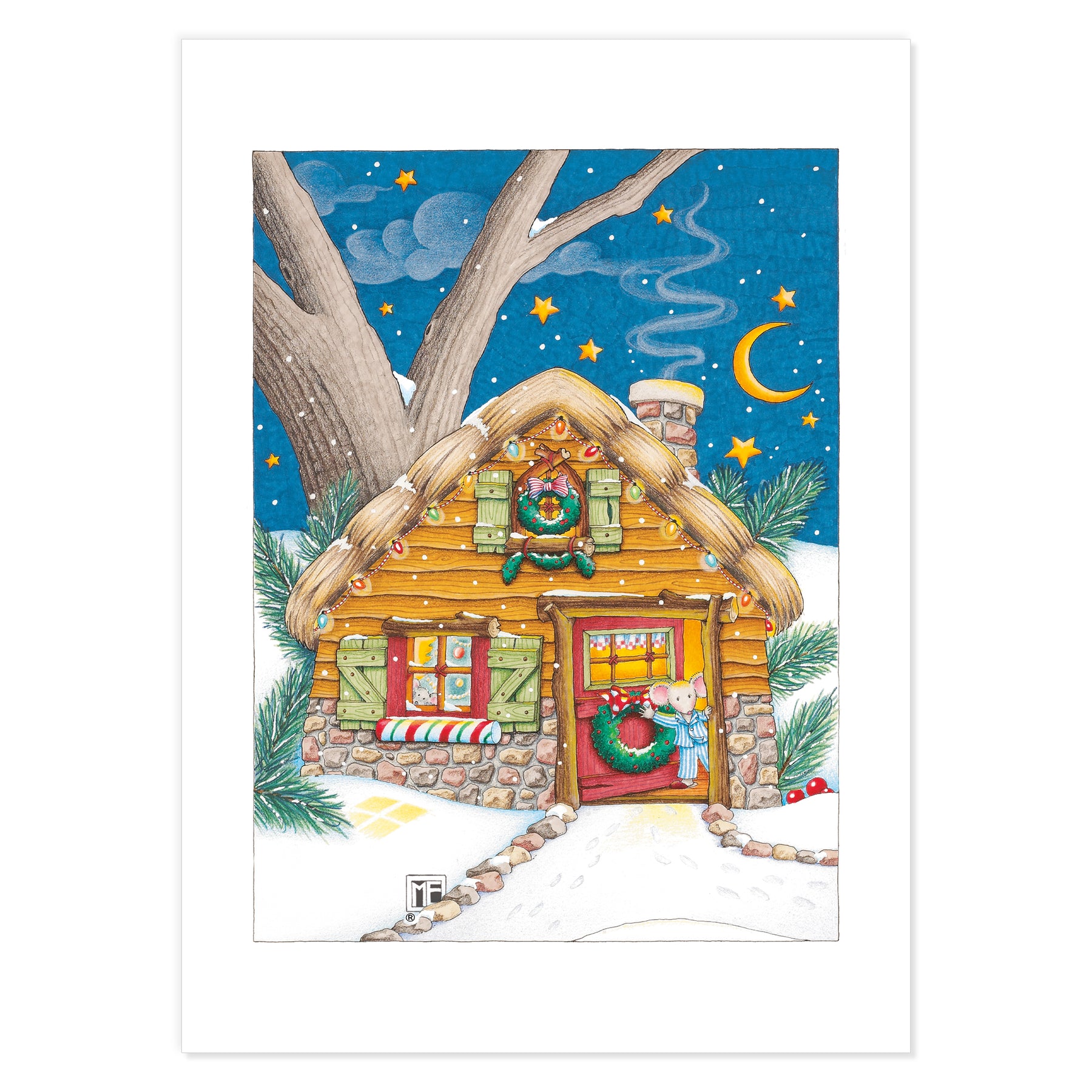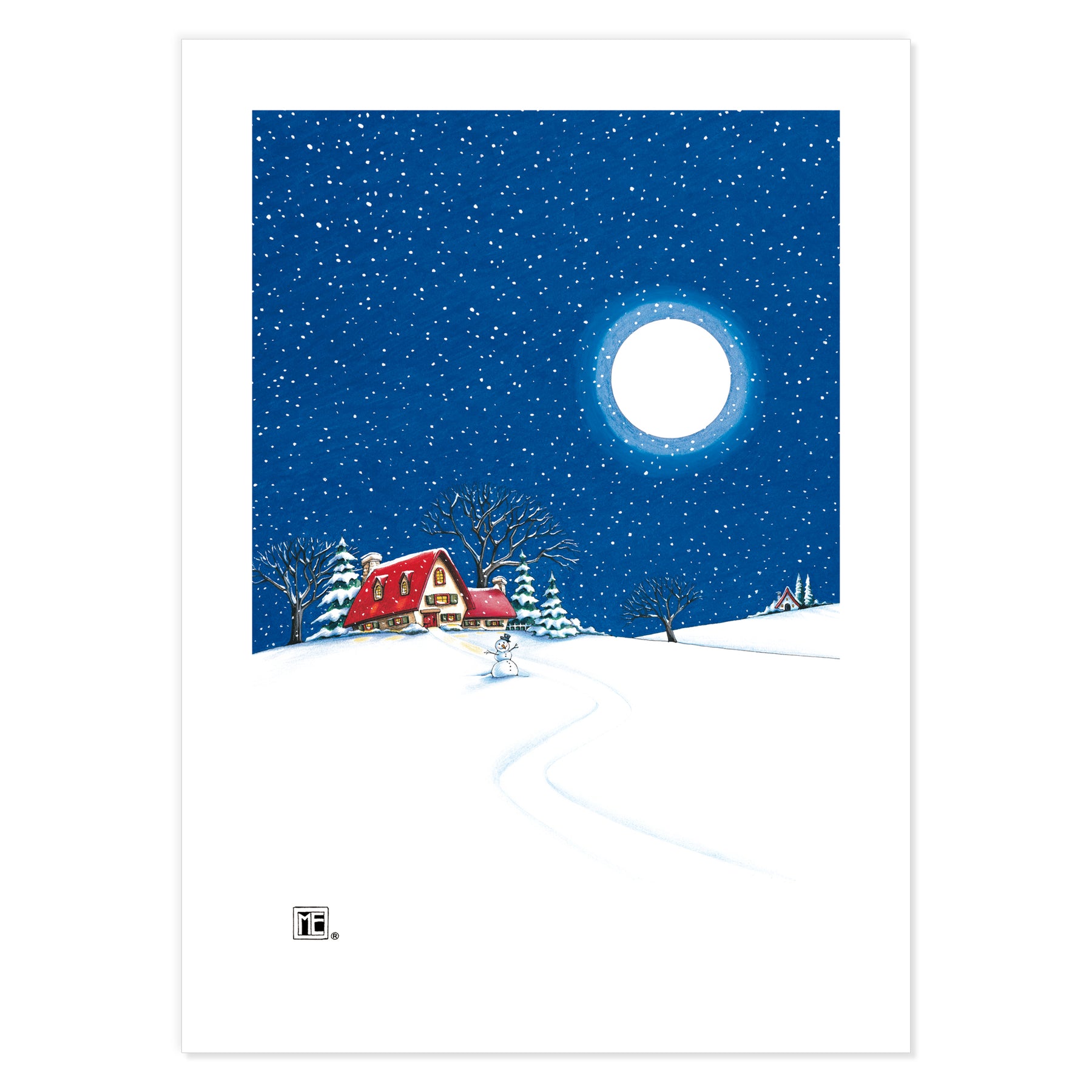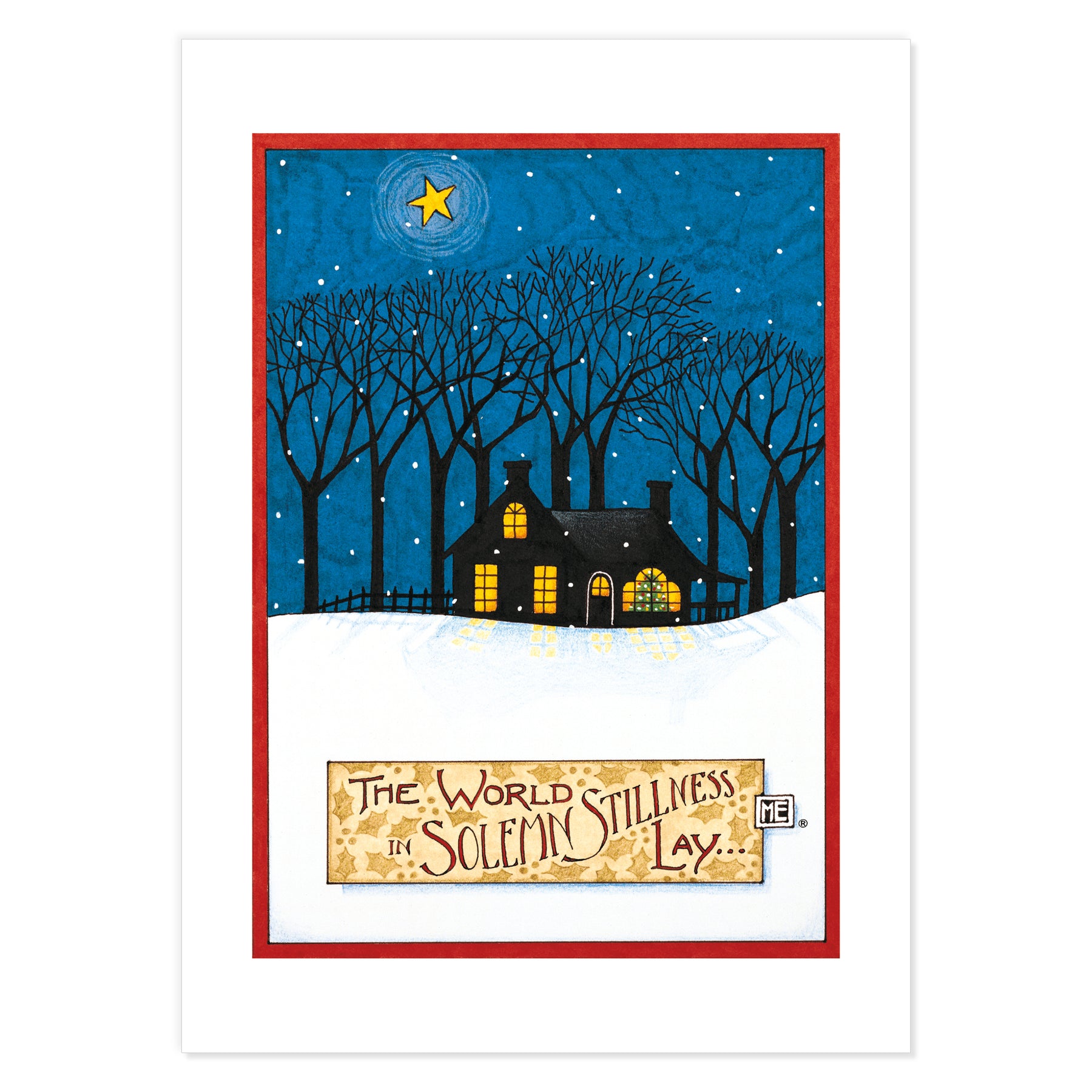 Christmas Cottages Postcards
This pack of six postcards can be sent to friends and loved ones or simply hung on the wall for the holiday! Some of this art is also available on other products—see the links below. 
Check with the USPS for postage requirements.
Six 5 x 7 cards enclosed in a clear plastic sleeve (left to right, from top):
Snowy Cottage: "Kindness is like snow. It beautifies everything it covers."
Christmas Cottage
Christmas Mouse Cottage
Solemn Stillness: "The world in solemn stillness lay…"
We Travel: "We travel back home in our hearts."