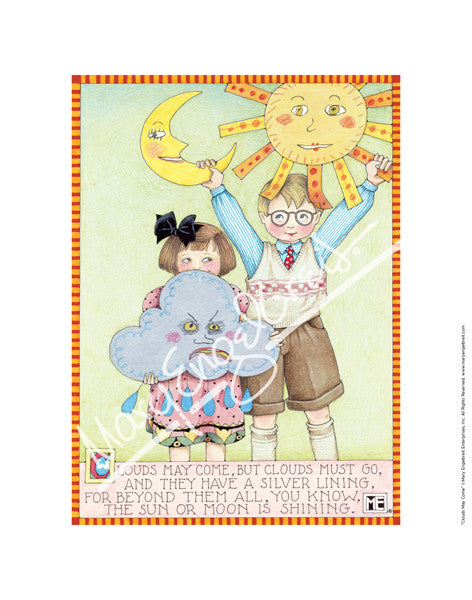 Clouds May Come Fine Art Print
Brighten up your home, office, classroom or studio with Mary's wonderful artwork and whimsical sense of humor!
Reads: Clouds may come but, clouds must go, and they have a silver lining, for beyond them all, you know, the sun or moon is shining.
 Printed on high-quality paper
 Standard frame sizes
 Available with Mary's signature
All prints are created to order—please allow up to one week for all print orders to be processed.