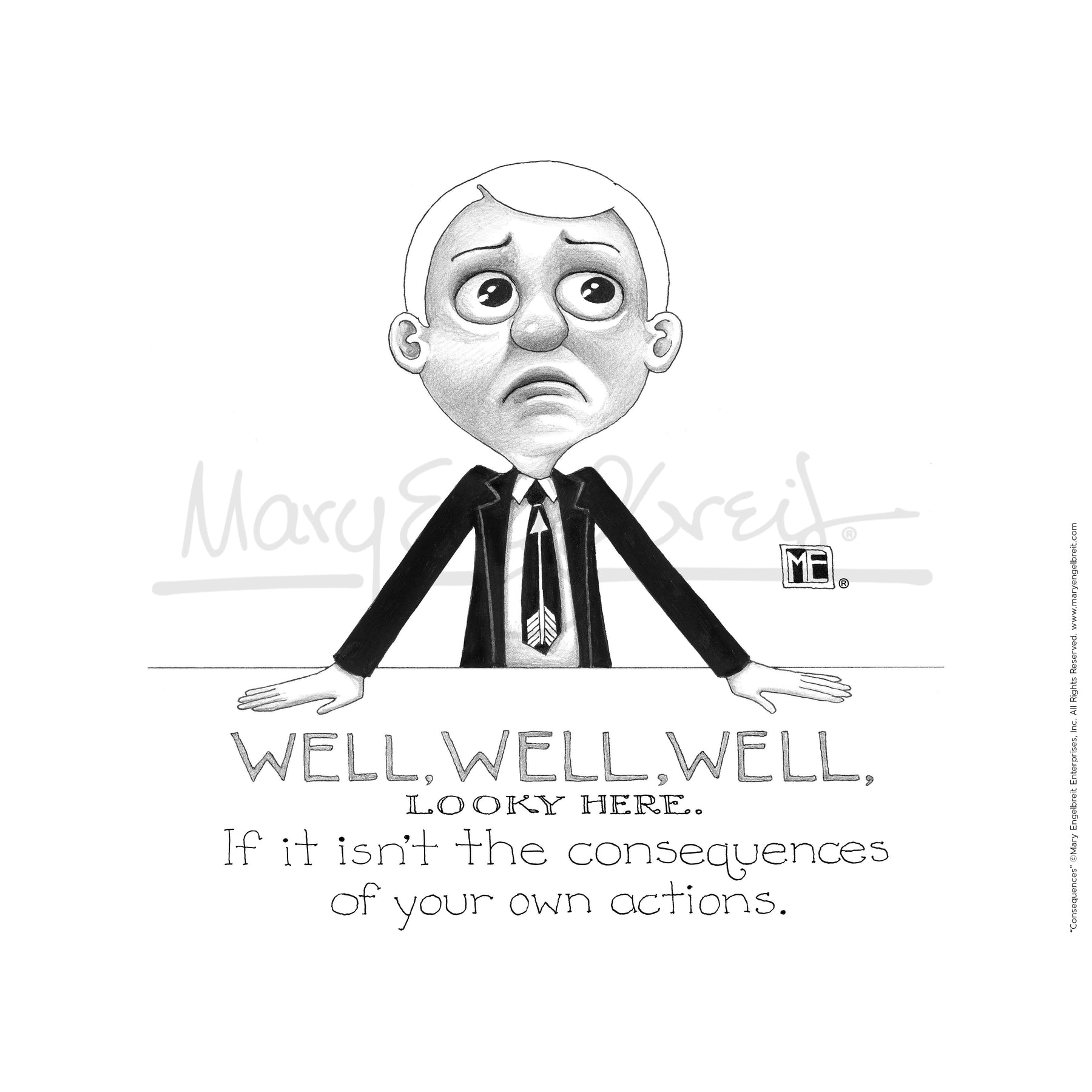 Consequences Fine Art Print
Sarcasm anyone?! Mary's Engeldark artwork is perfect for those who favor a little irreverent, snarky humor!
Reads: Well, well, well, looky here. If it isn't the consequences of your own actions. 
 Printed on high-quality, textured paper
 Standard frame size
 Available with Mary's signature
All fine prints are created to order—please allow up to one week for all print orders to be processed.