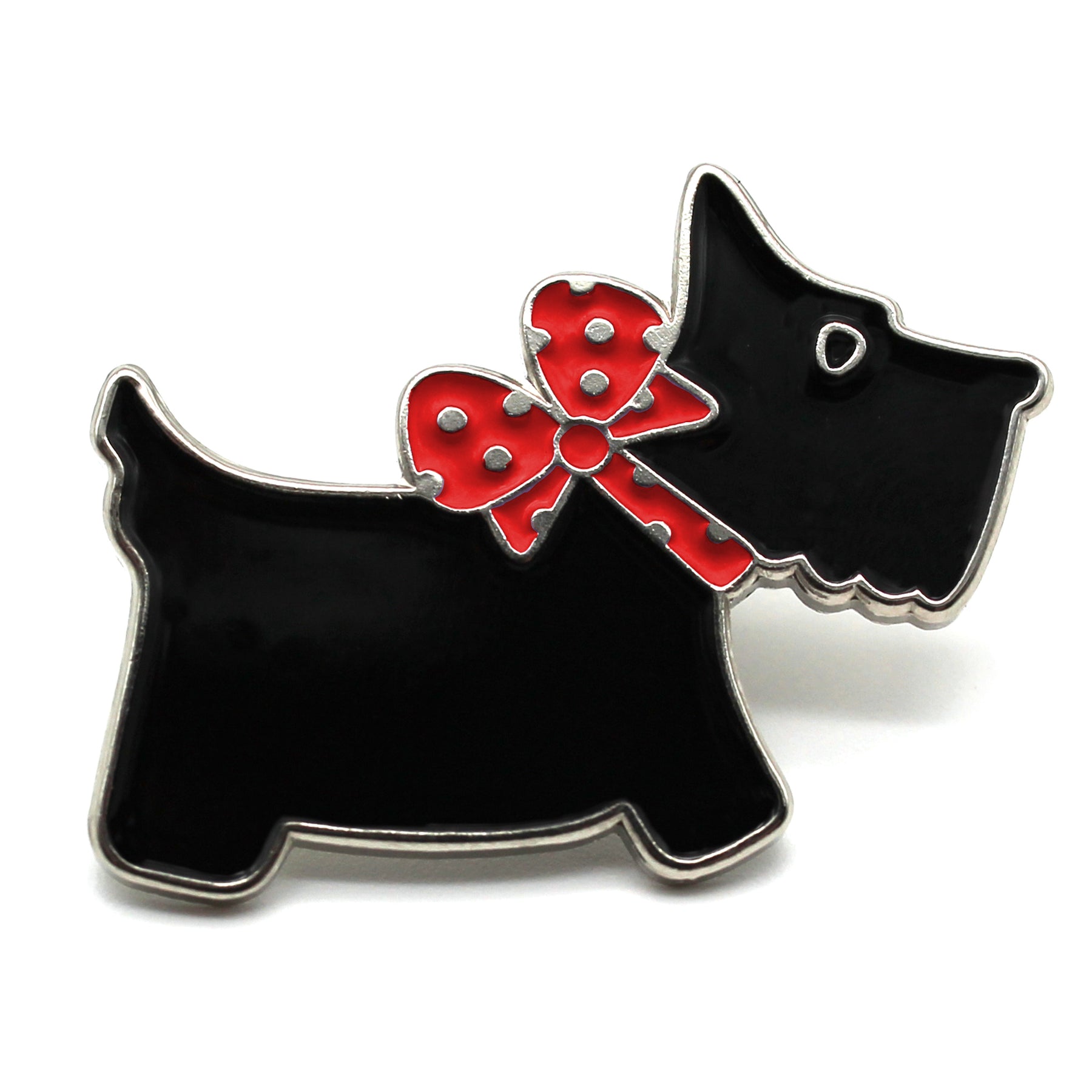 Scottie Dog Red Bow Enamel Art Pin
Mary Engelbreit's iconic Scottie dog is super cute in enamel pin form!!! Now available with a red bow! It goes with anything—put it on your jean jacket, hat, lapel, tie, backpack, briefcase... so many ways to enjoy it! Collect them all.
Measures approximately 1-1/4 inches.