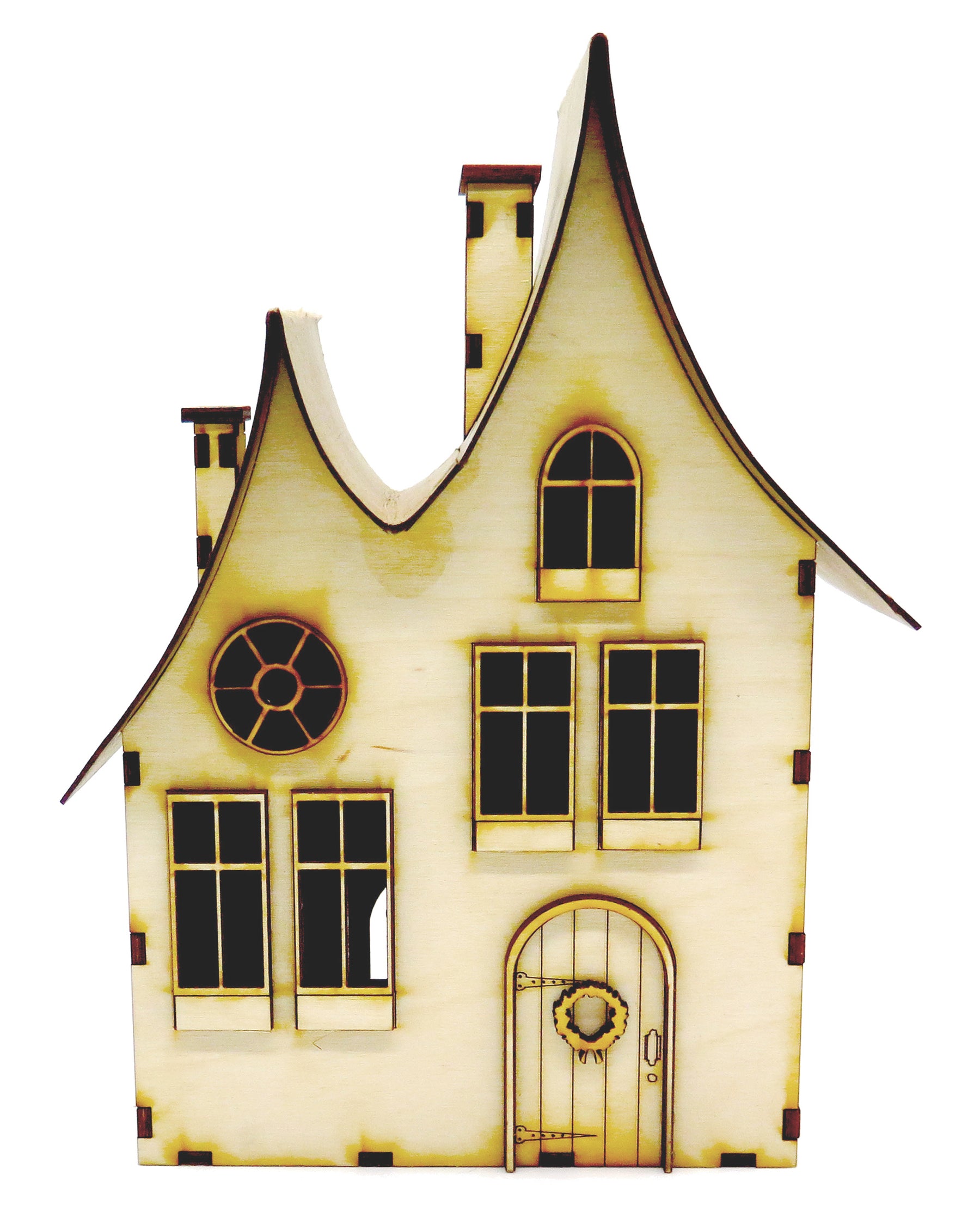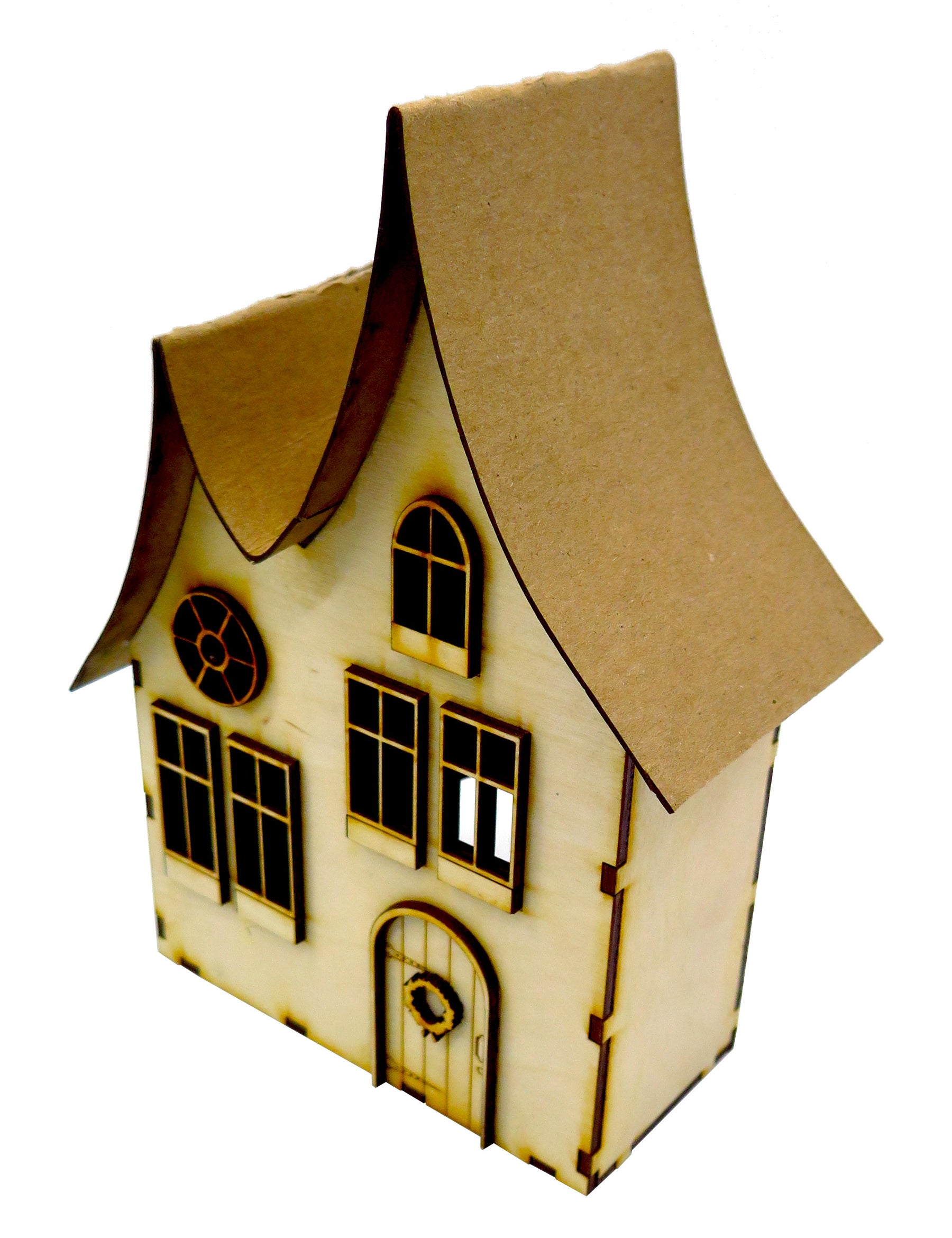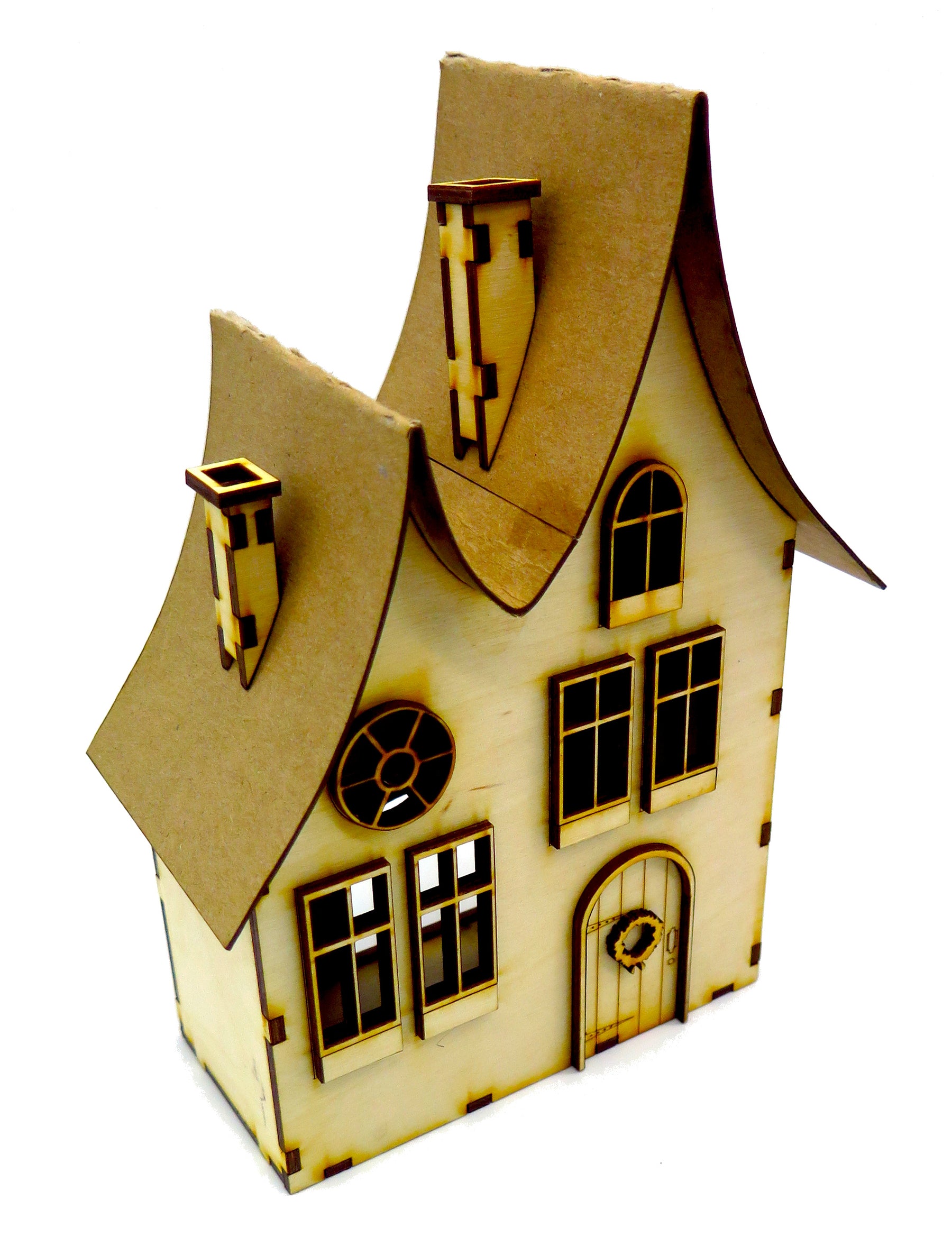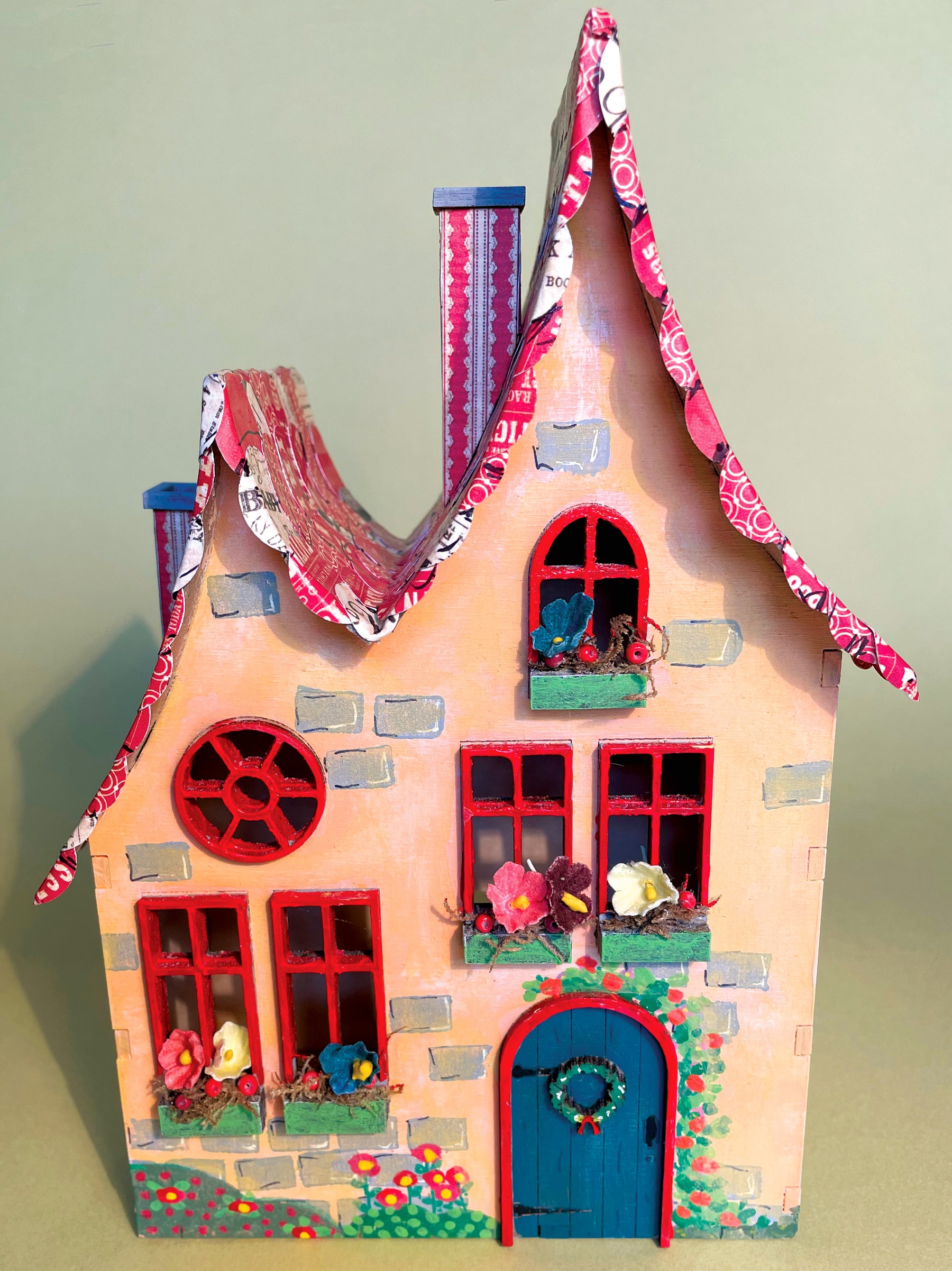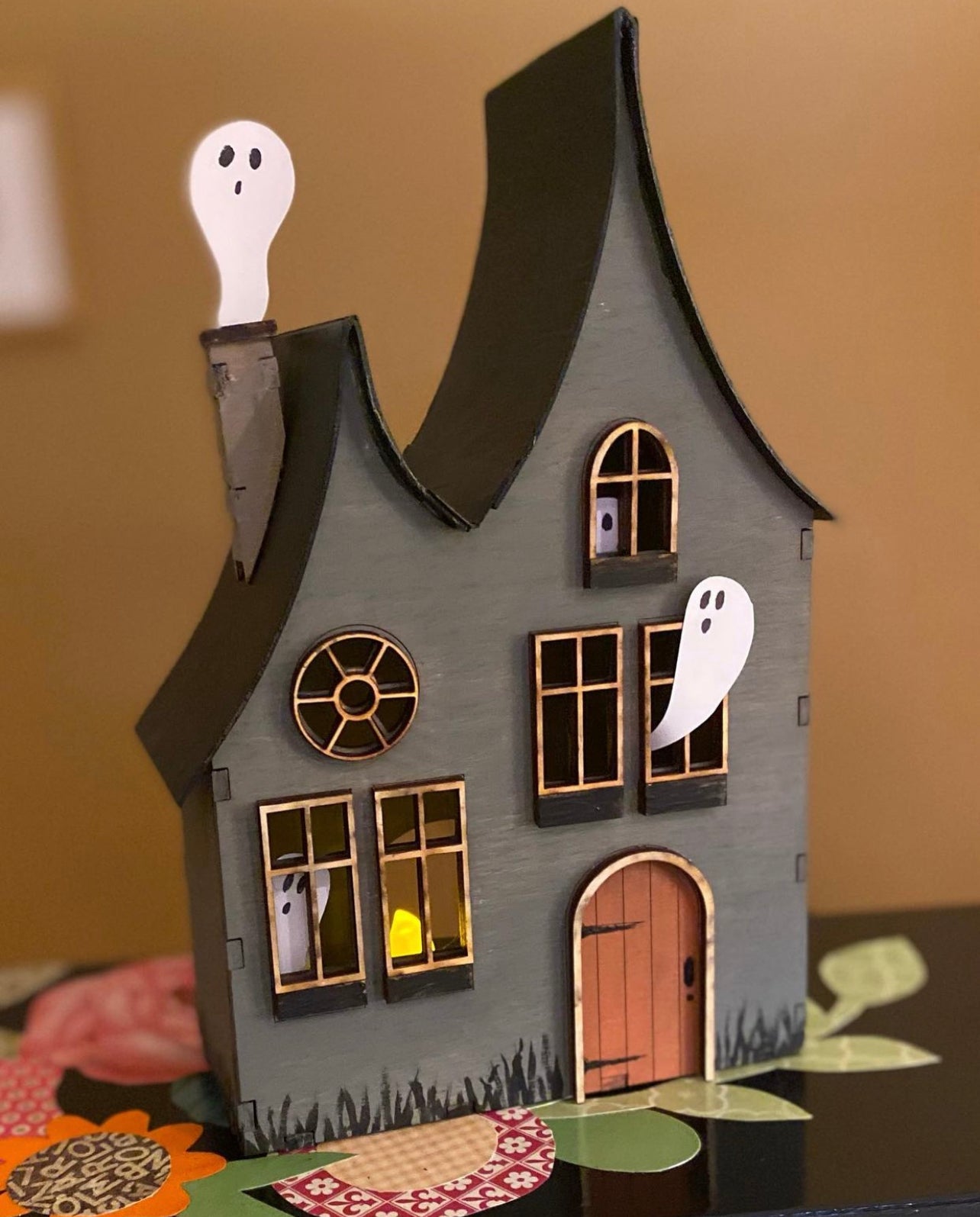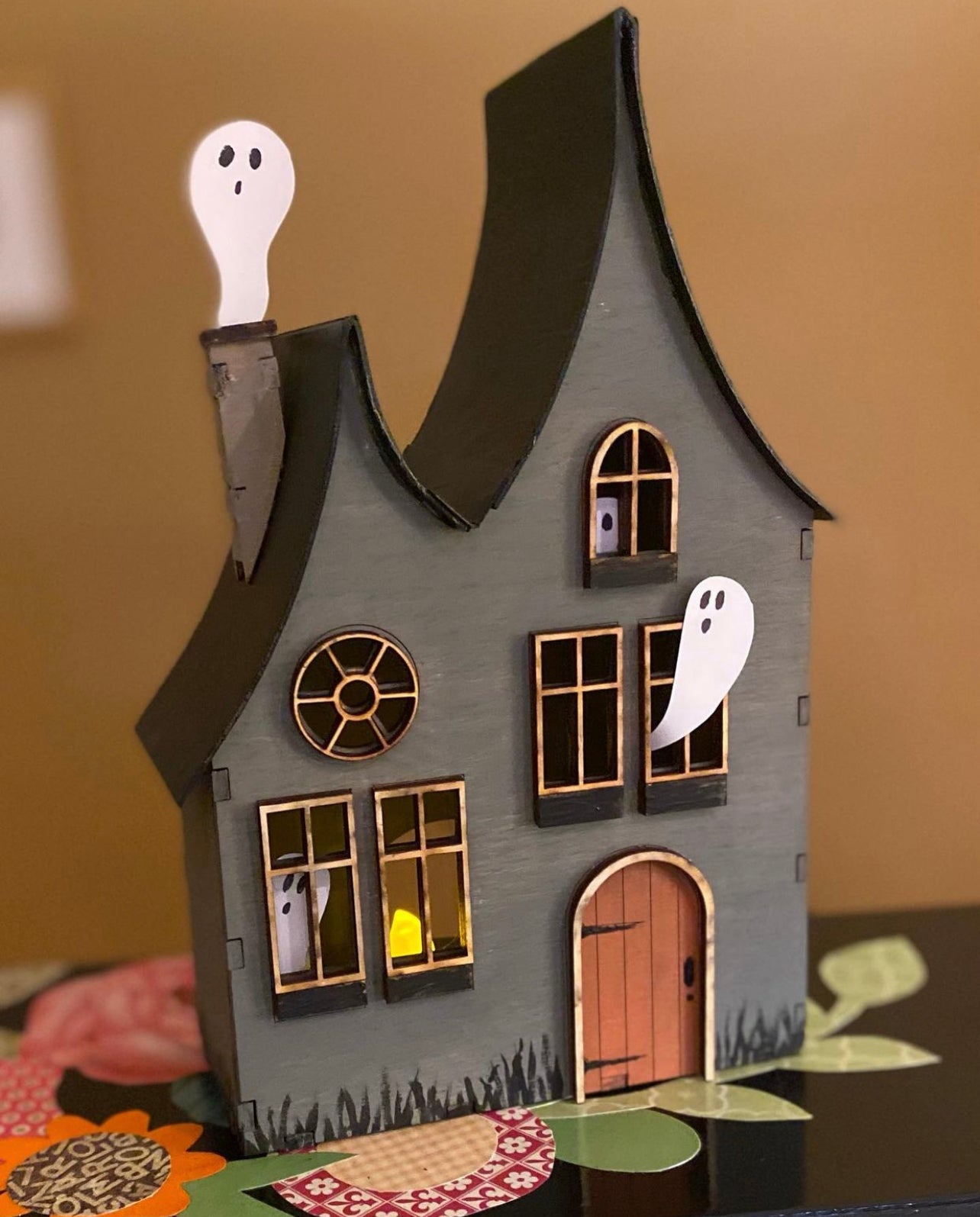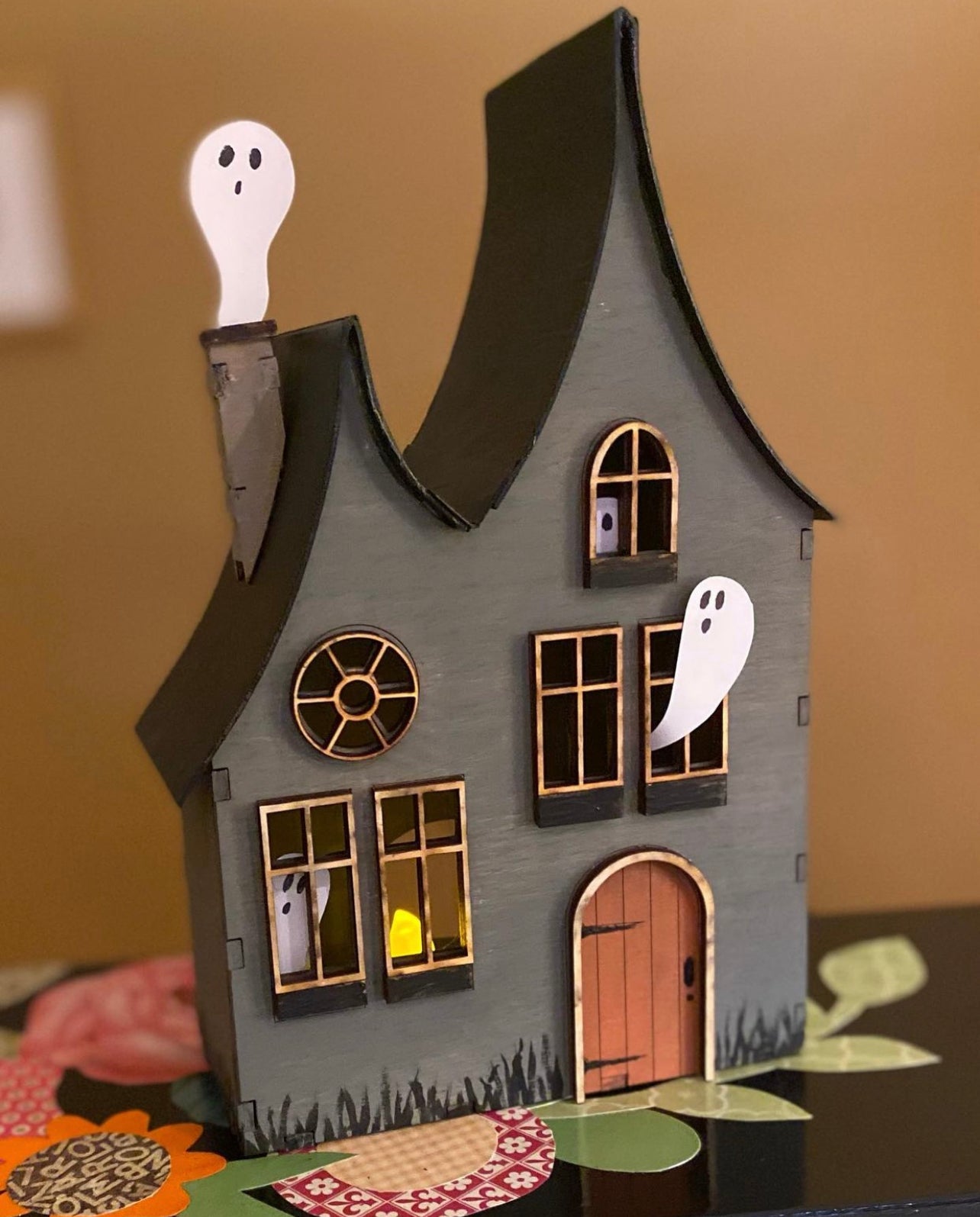 Double Roof Cottage Building Kit
This cute cottage comes right out of Mary's drawings! Follow the directions for assembly and then add some painted details. The pieces for this luminary cottage are laser cut from Baltic Birch Plywood.
Approximately 8.5" tall, 6" wide, 3" deep

Birch plywood and chipboard

Includes instructions
The kit does not include glue or paint, but here's what Mary used for hers: PVA glue (could also use super glue!), assorted acrylic craft paint, Krylon Crystal Clear Acrylic coating #1303.