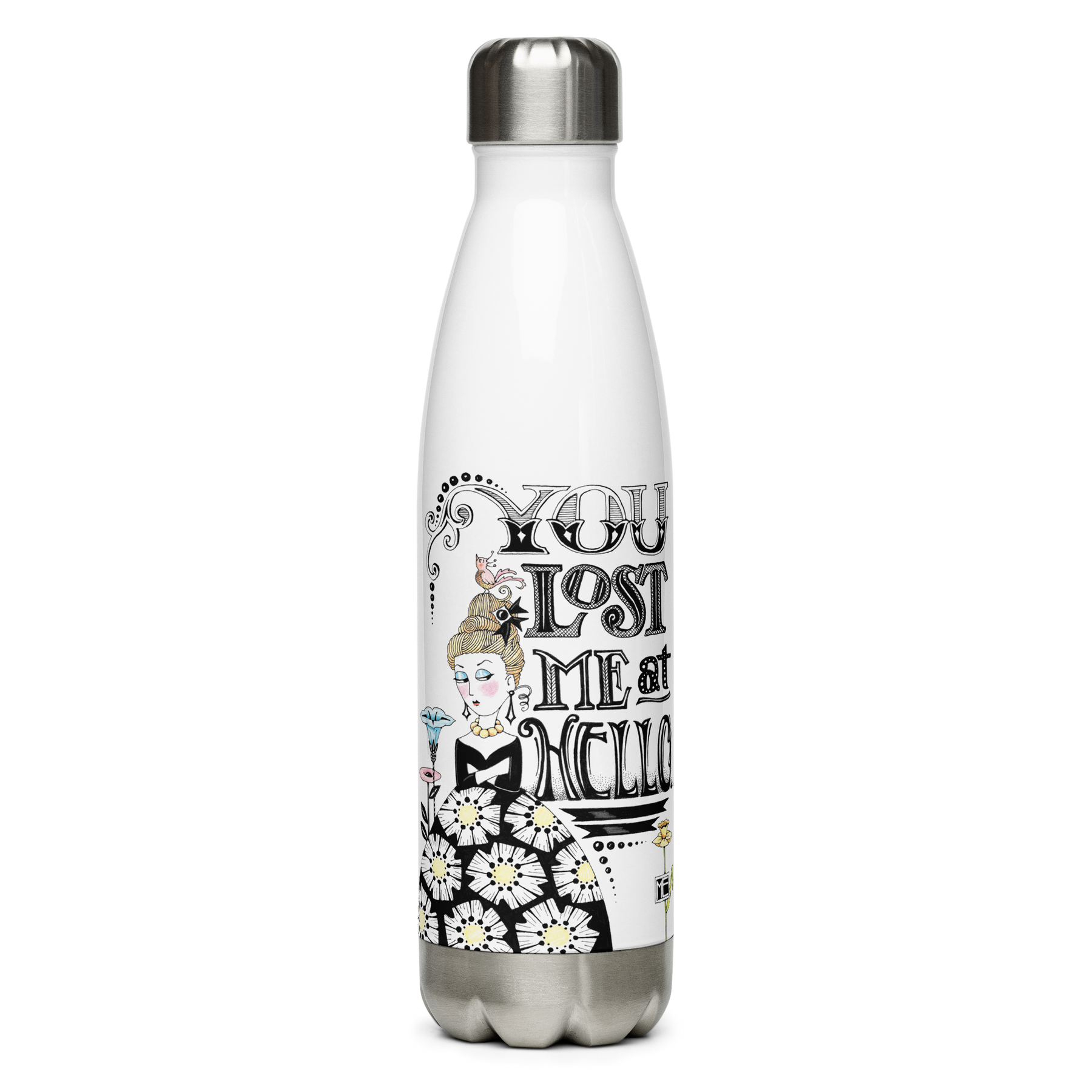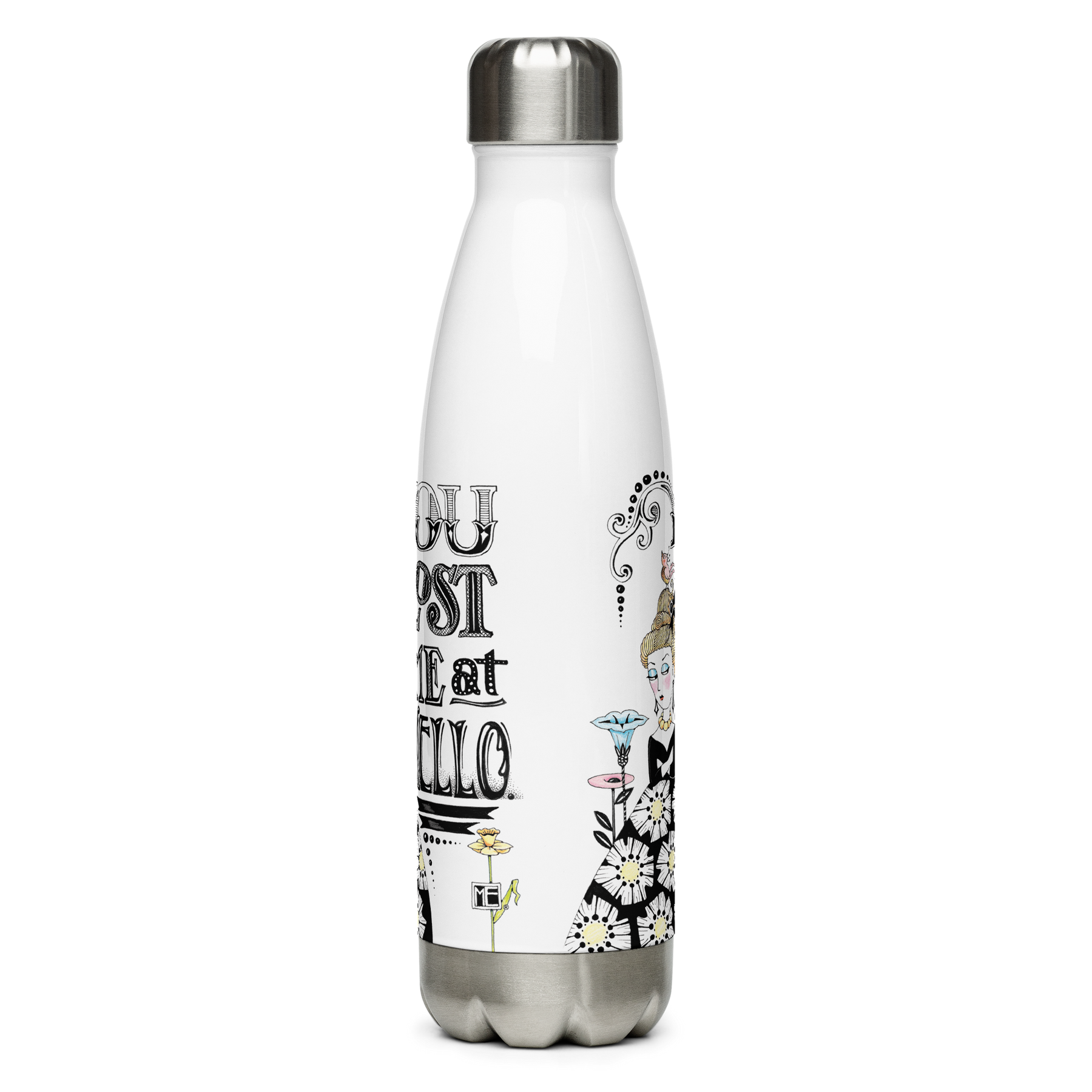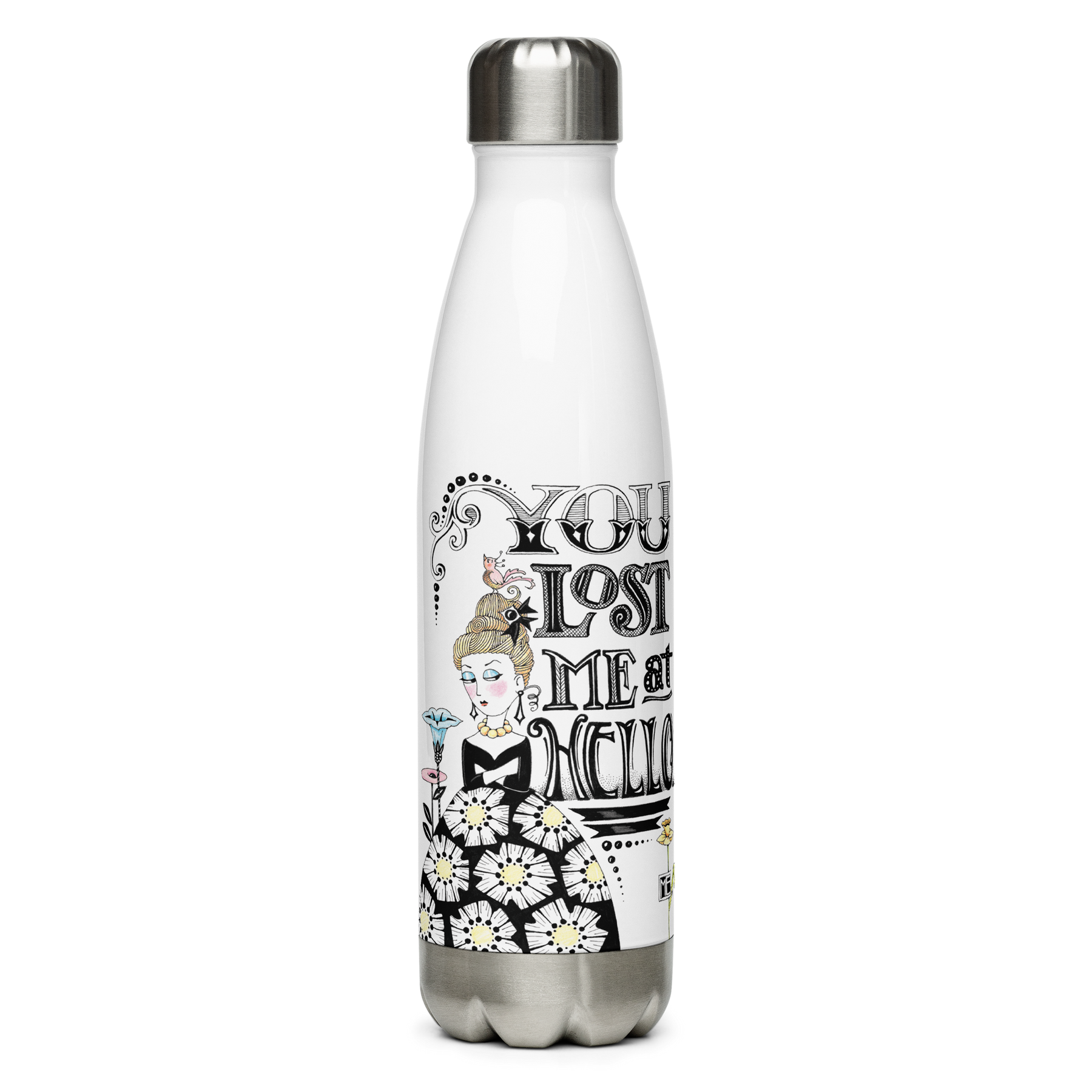 Lost Me At Hello Stainless Steel Water Bottle
Always stay hydrated with this reusable water bottle featuring Mary's stylish snark.

Reads: You lost me at hello.

• High-grade stainless steel
• 17 oz (500 ml)
• Dimensions: 10.5″ × 2.85″ (27 × 7 cm)
• Vacuum flask
• Double-wall construction
• Odorless and leak-proof cap
• Insulated for hot and cold liquids
• Hand-wash only (dishwasher not recommended due to vacuum seal)
This product is created to order, so it could take 7-10 business days for orders to be processed. It is packaged with price noted—please keep this in mind if you're sending it as a gift.