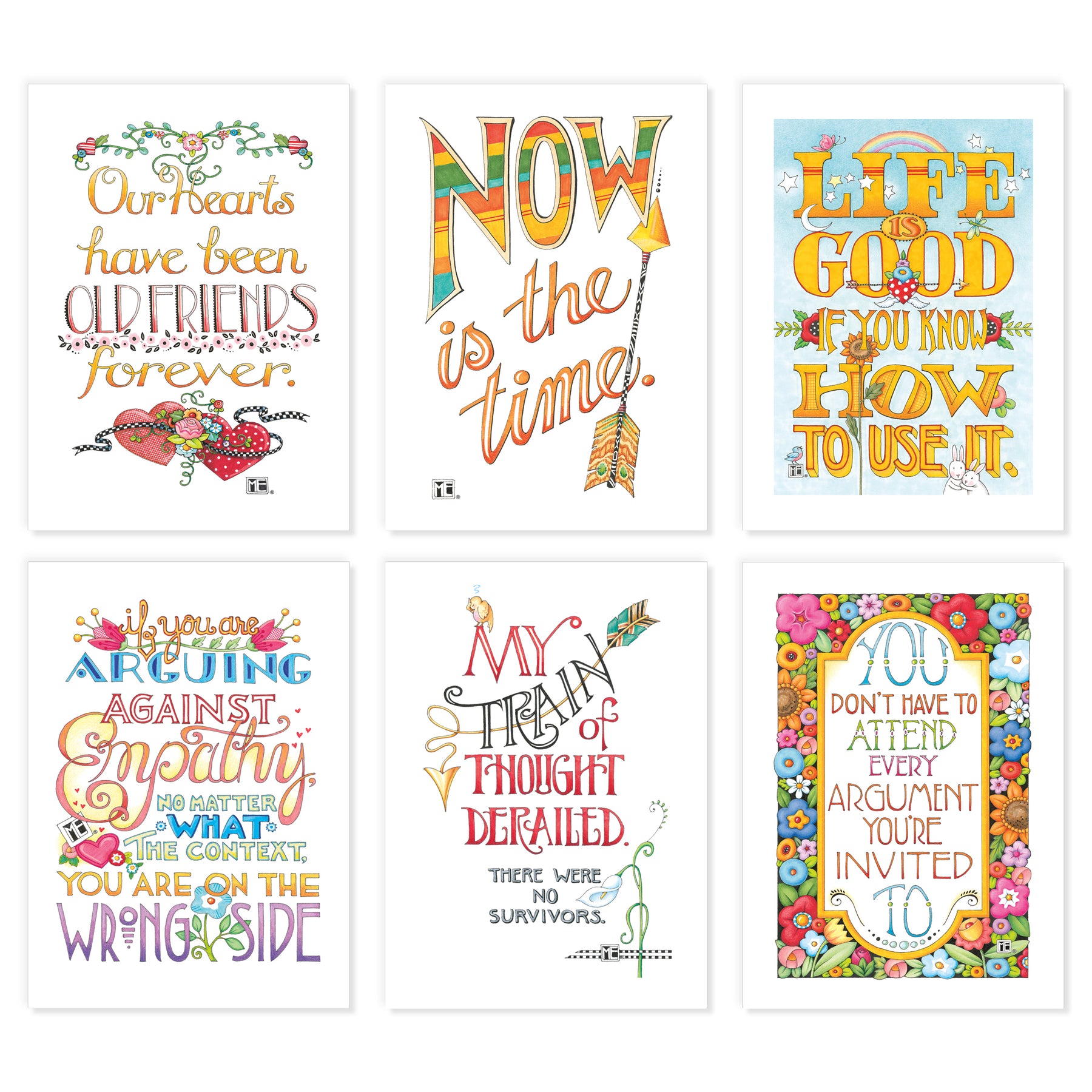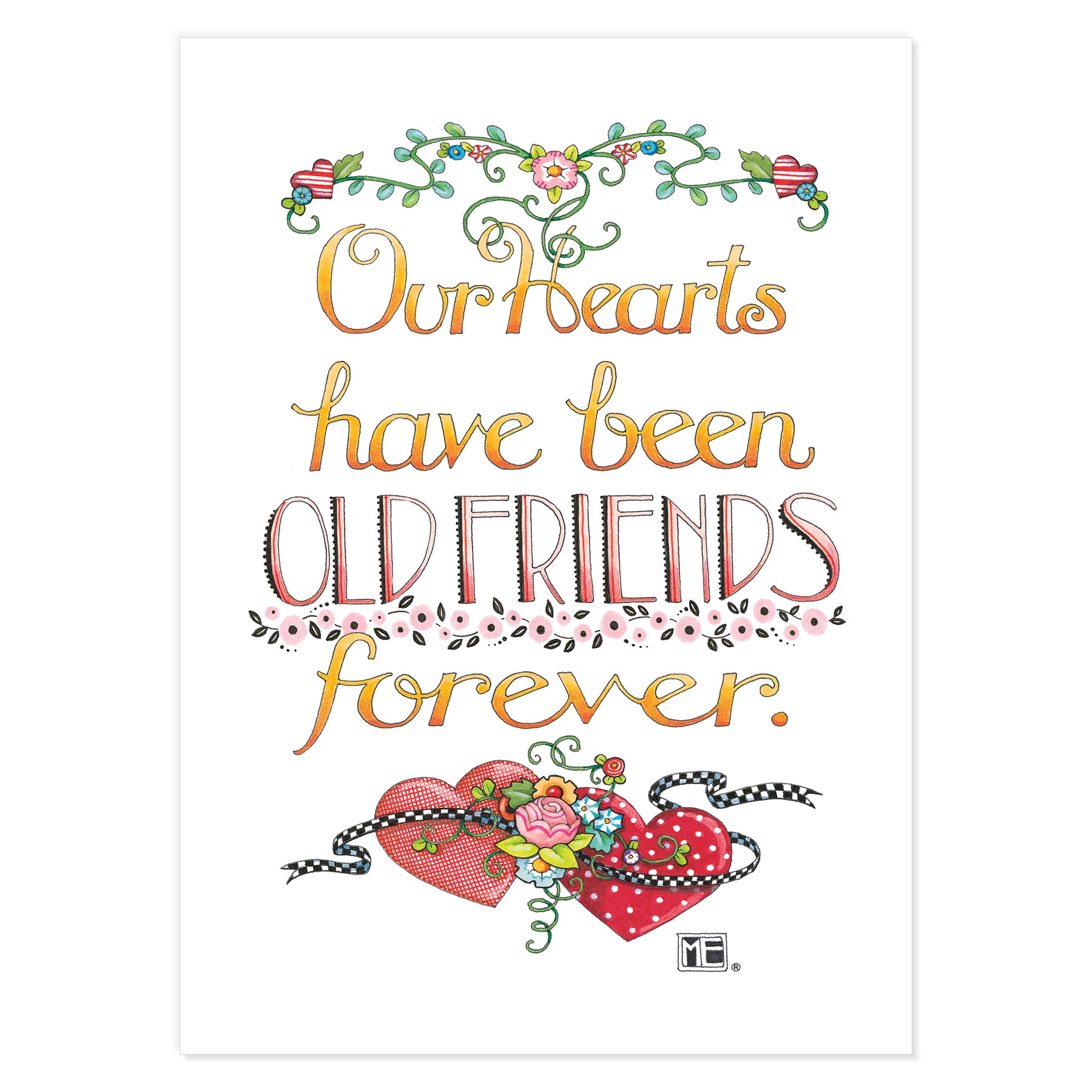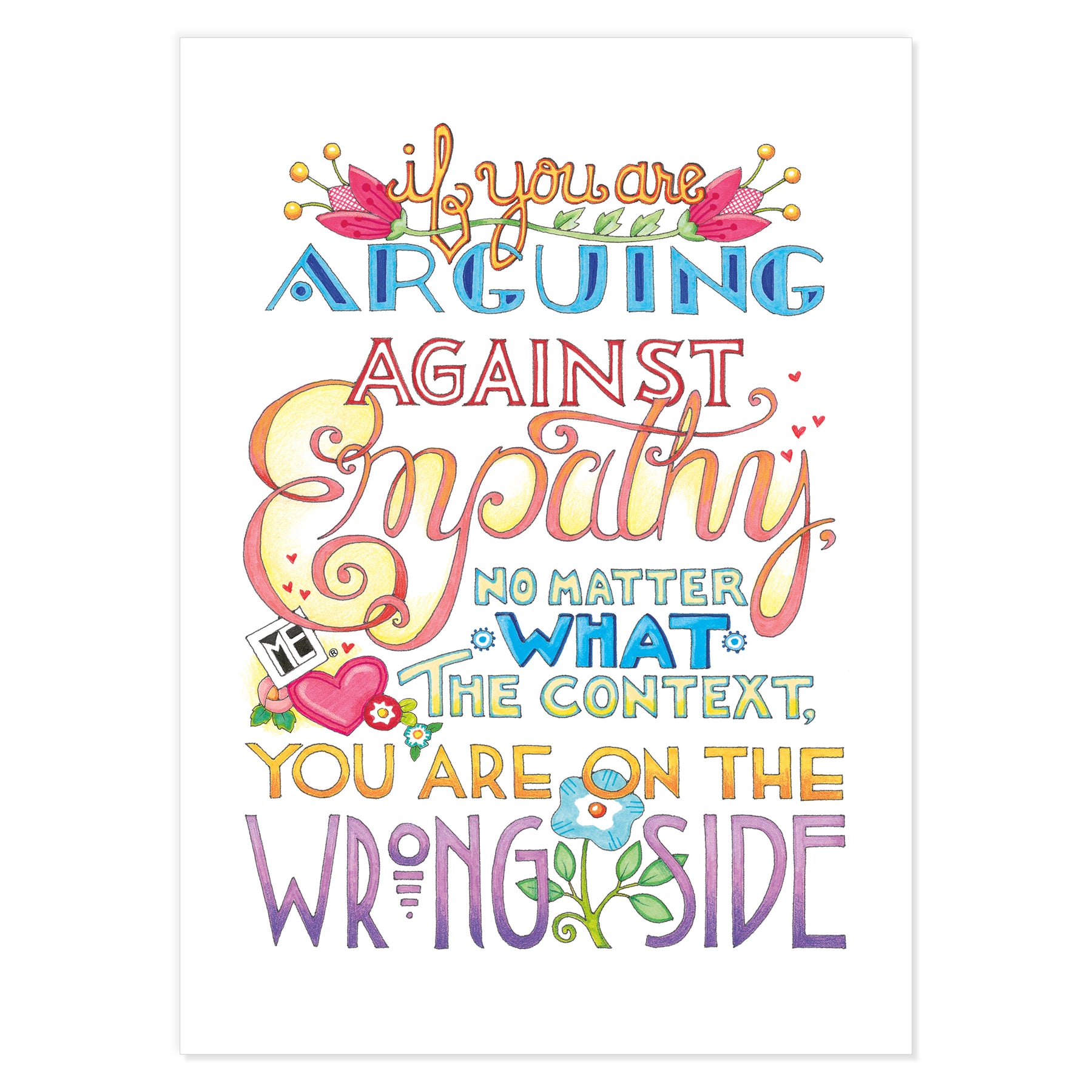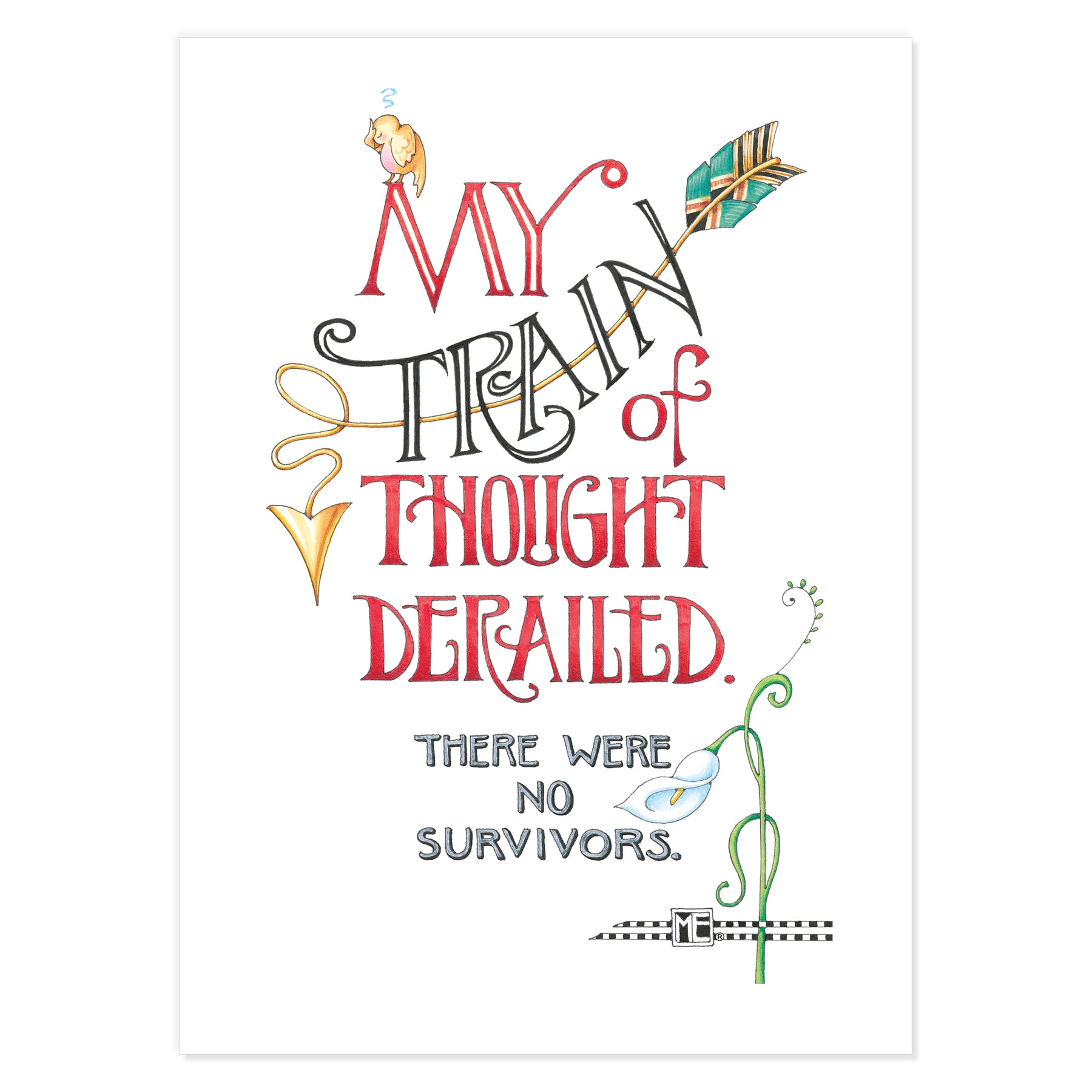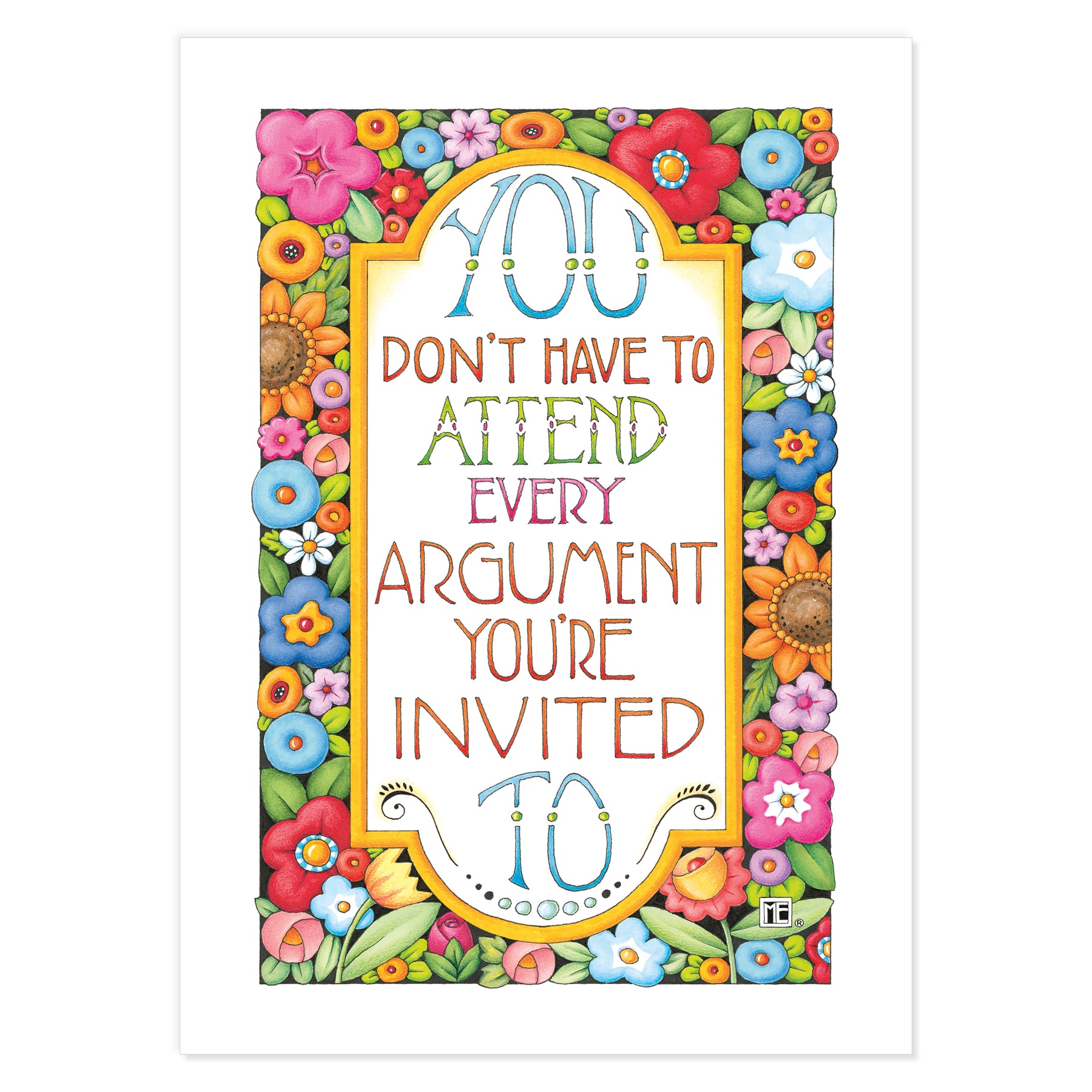 Mary's Mottos Postcards, series 1
This pack of six postcards can be sent to friends and loved ones or simply hung on the wall to bring some inspiration to your daily routine! 
These mottos are also available as fine prints or magnets—see the links below. 
Check with the USPS for postage requirements.
Six 5 x 7 cards enclosed in a clear plastic sleeve (left to right, from top):
Old Friends: "Our hearts have been old friends forever."
Now is the Time:

 

"Now is the time."
Life is Good:

 

"Life is good if you know how to use it."
Empathy: "If you are arguing against empathy, no matter what the context, you are on the wrong side."
Train of Thought: "My train of thought derailed. There were no survivors."
Argument Invited: "You don't have to attend every argument you're invited to."