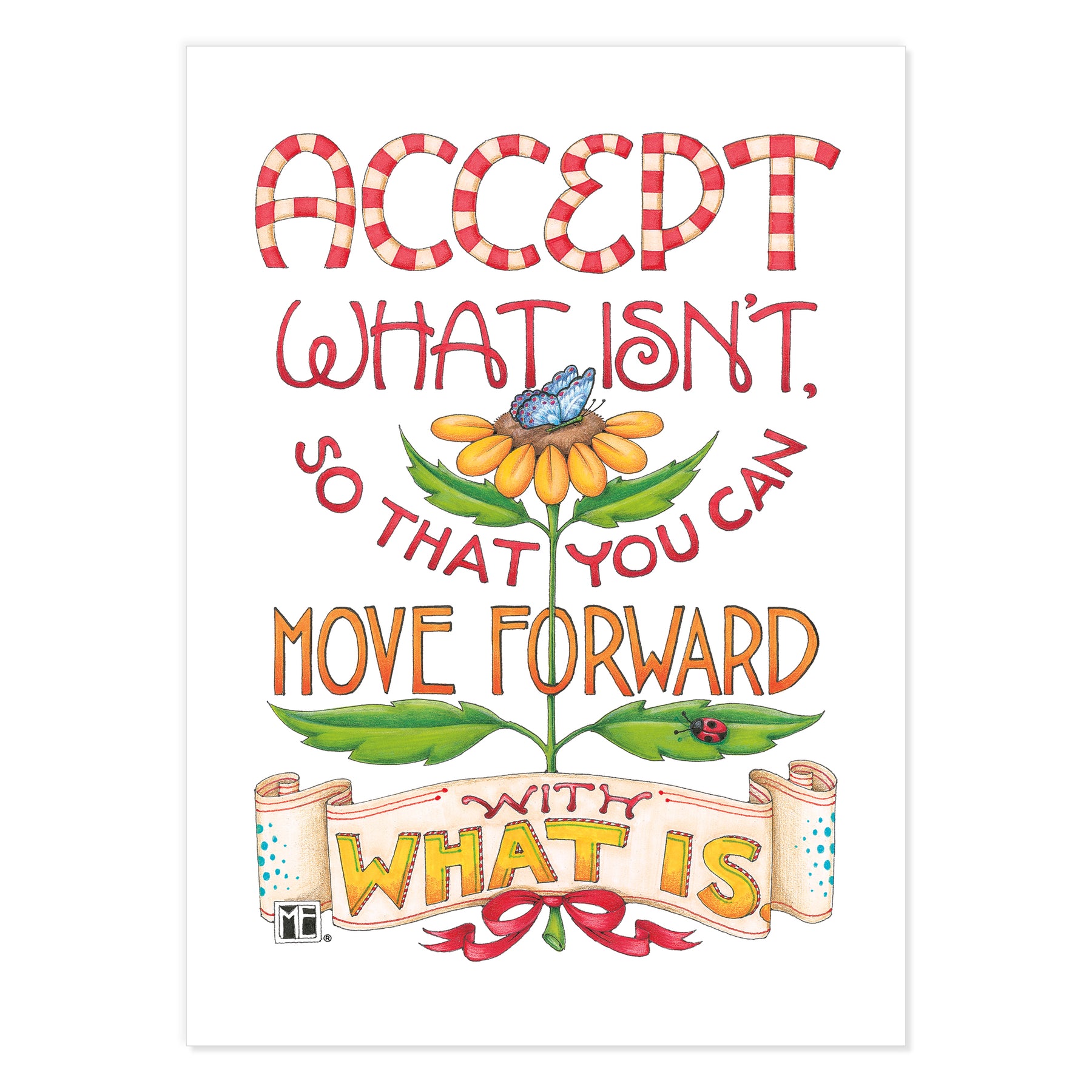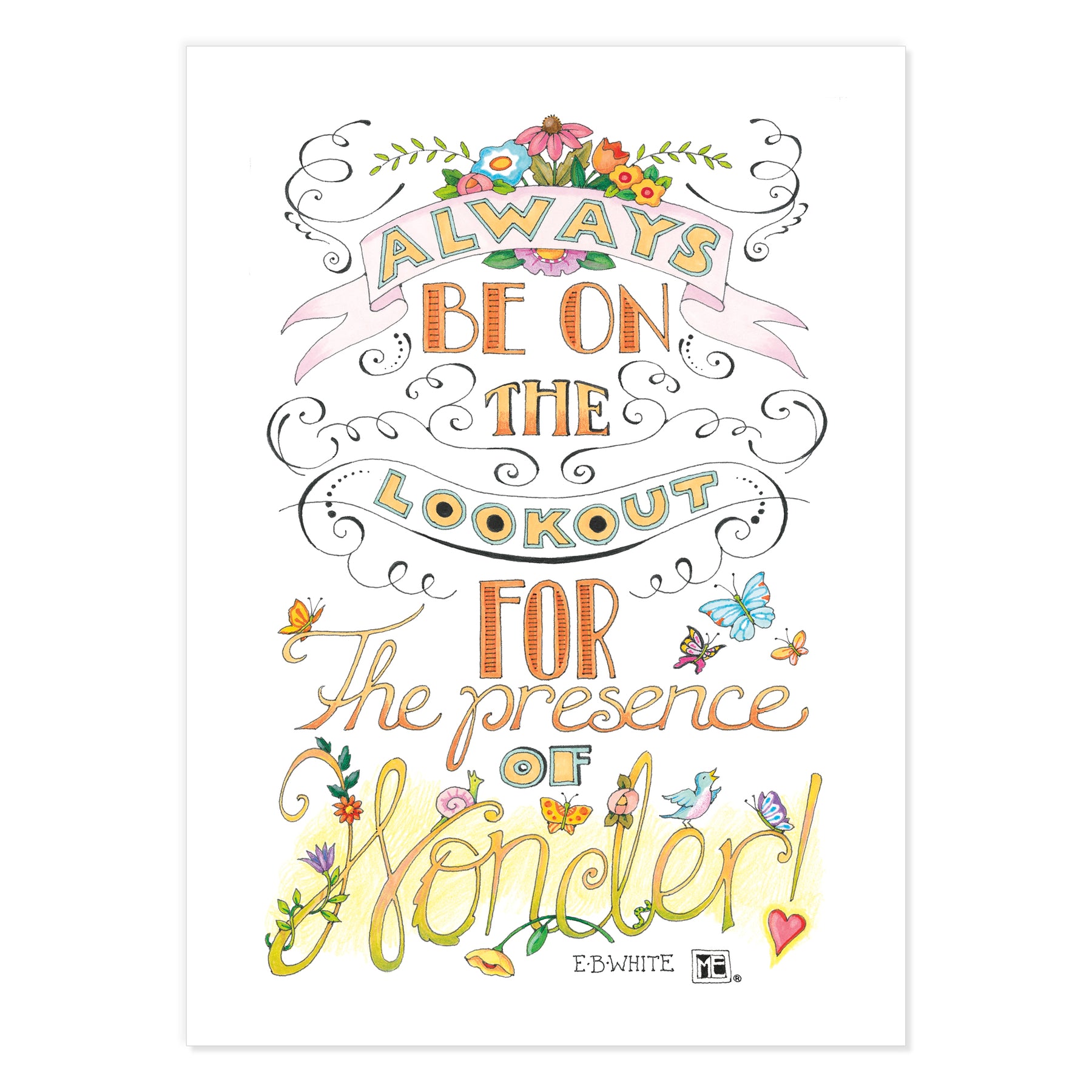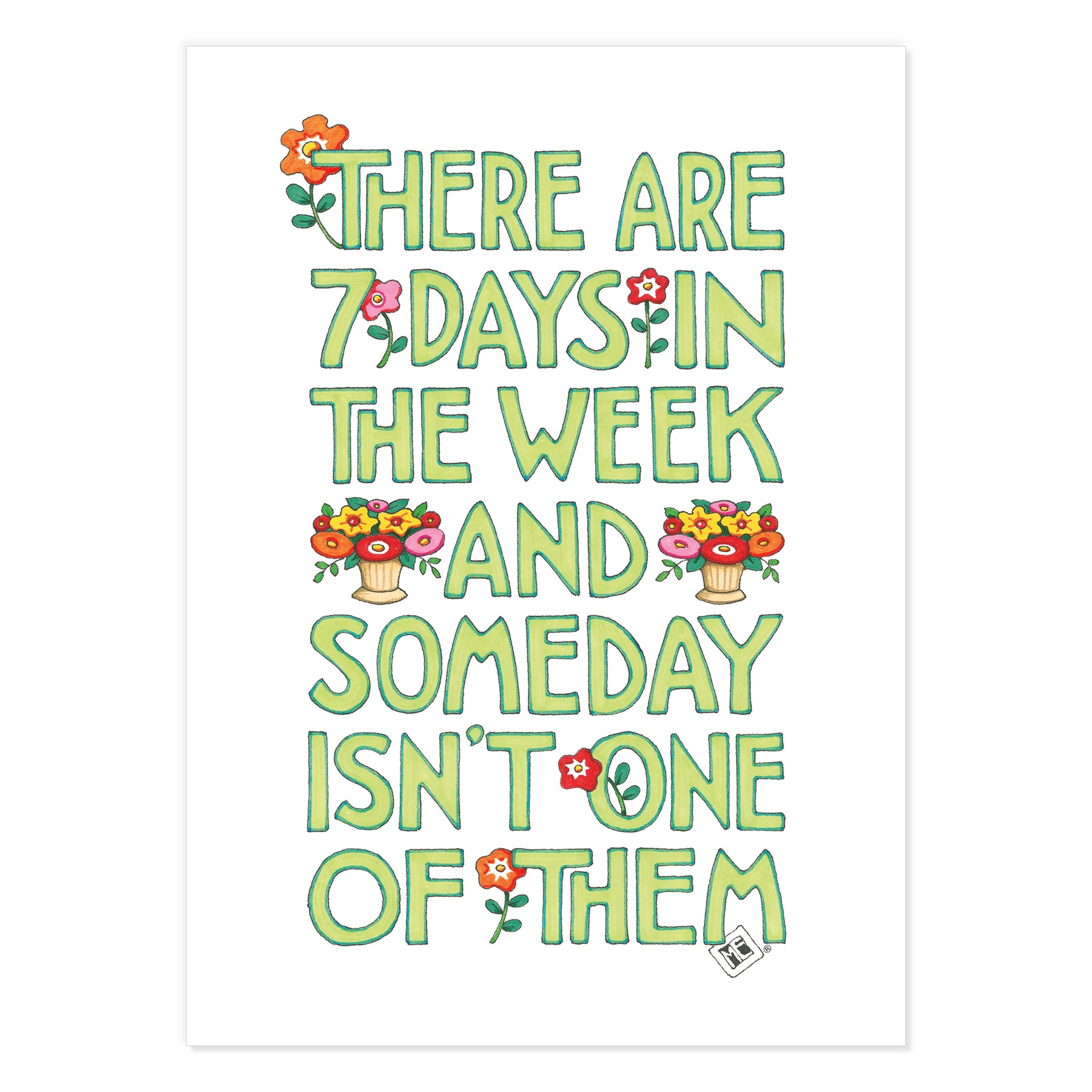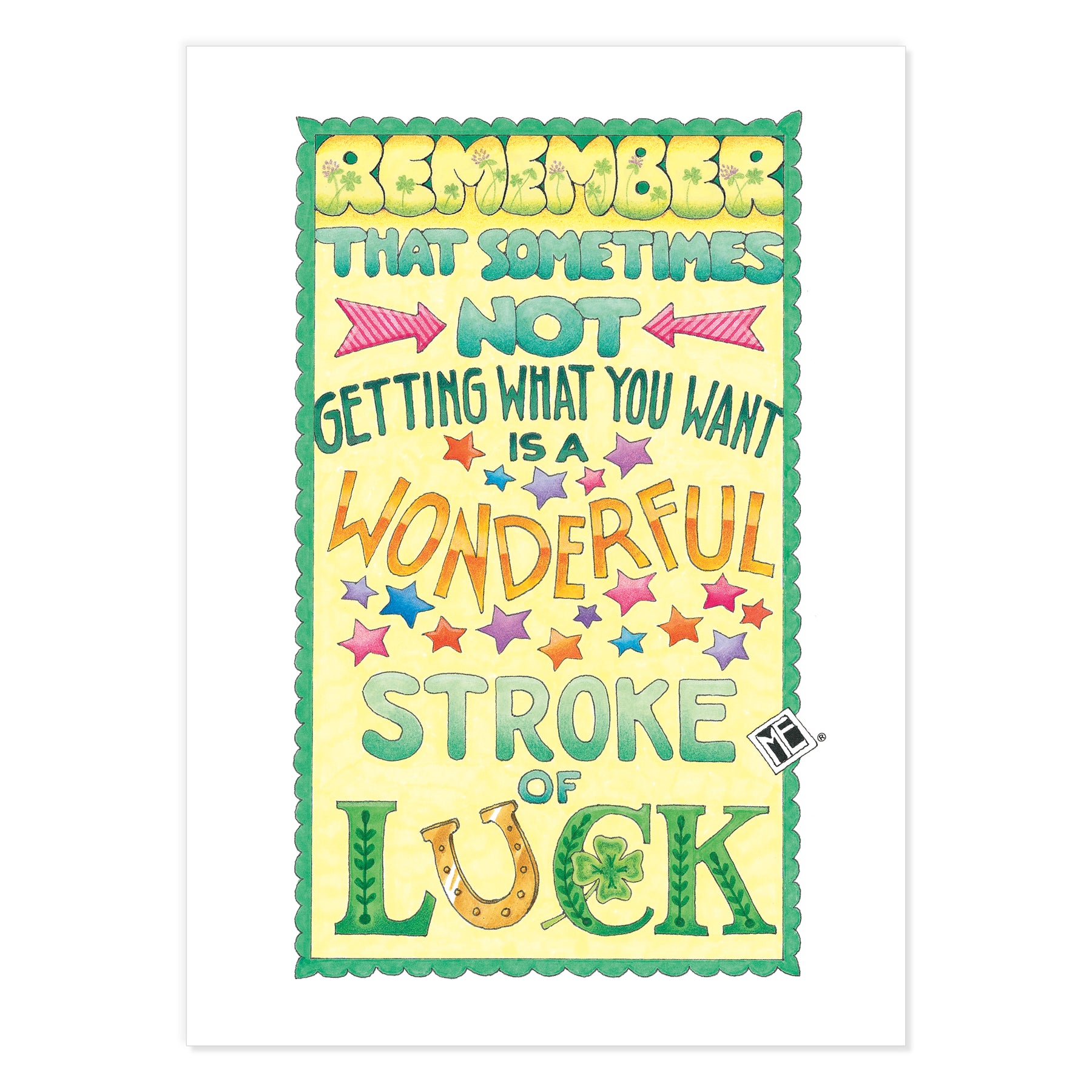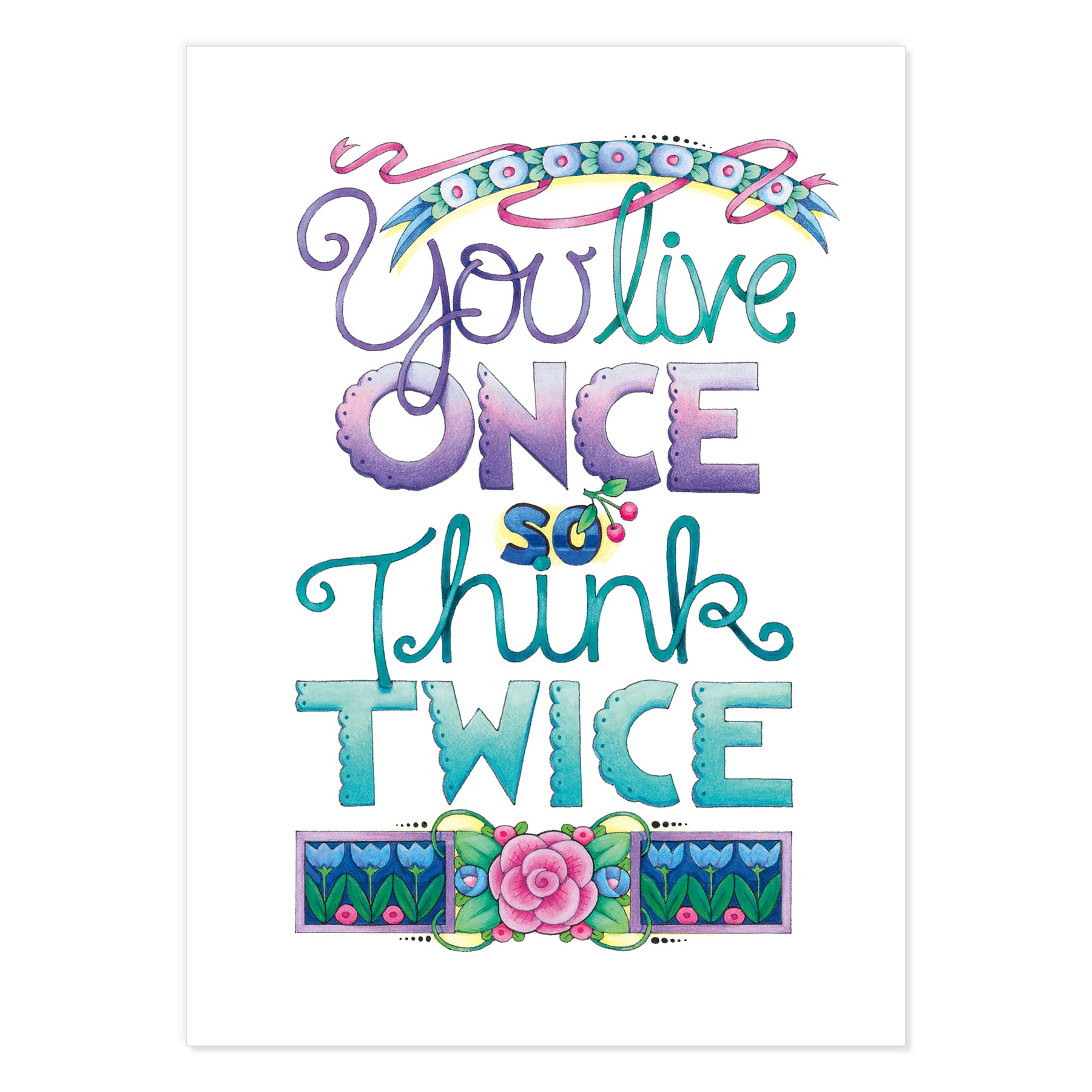 Mary's Mottos Postcards, series 2
This pack of six postcards can be sent to friends and loved ones or simply hung on the wall to bring some inspiration to your daily routine. 
These mottos are also available as fine prints or magnets—see the links below. 
Check with the USPS for postage requirements.
Six 5 x 7 cards enclosed in a clear plastic sleeve
(left to right, from top):
Accept:

 

"Accept what isn't, so that you can move forward with what is"
Act Right: "Act Right"
Lookout for Wonder:

 

"Always be on the lookout for the presence of wonder!"
Someday:

 

"There are 7 days in the week and someday isn't one of them" 
Stroke of Luck: "Remember that sometimes not getting what you want is a wonderful stroke of luck"
Live Once: "You live once so think twice"