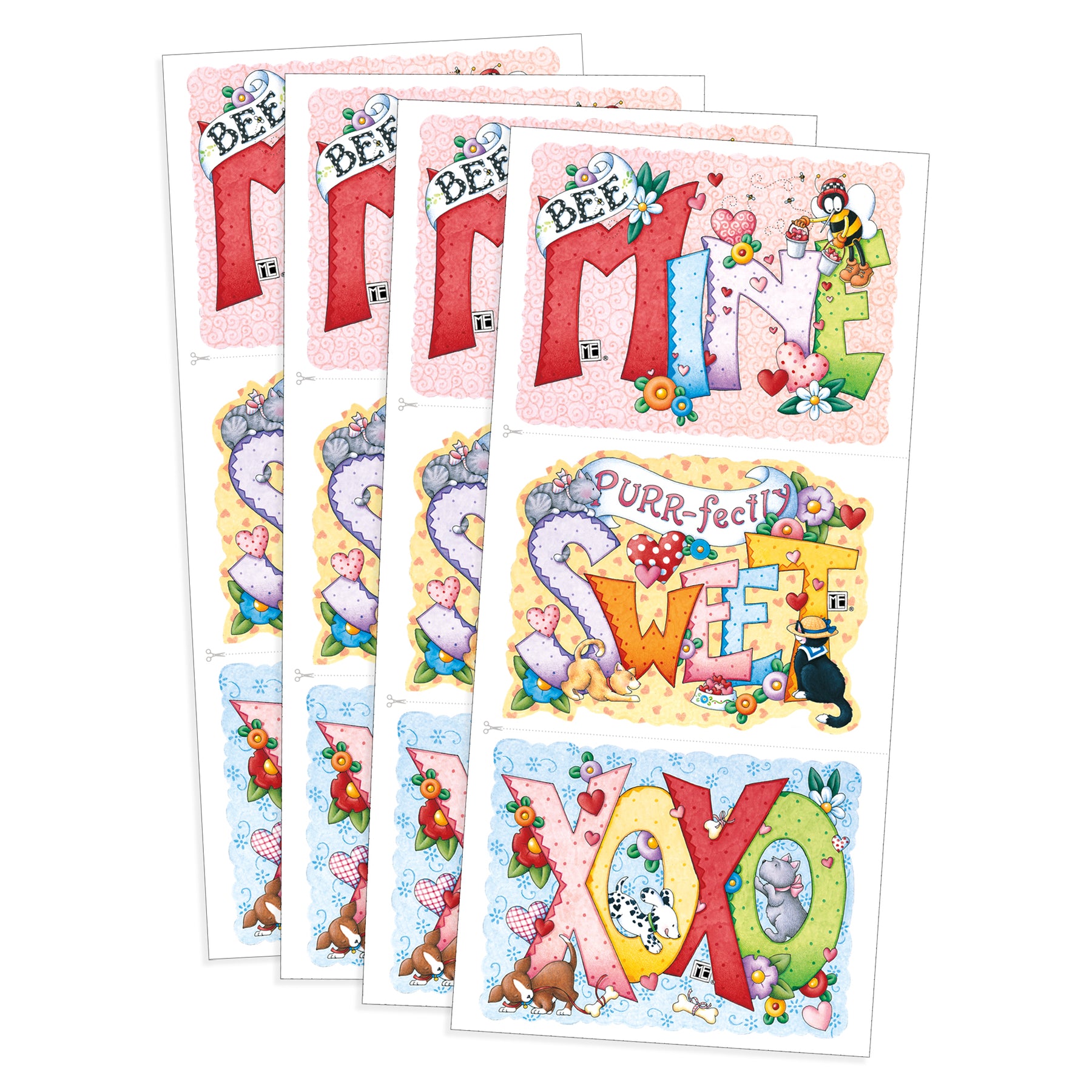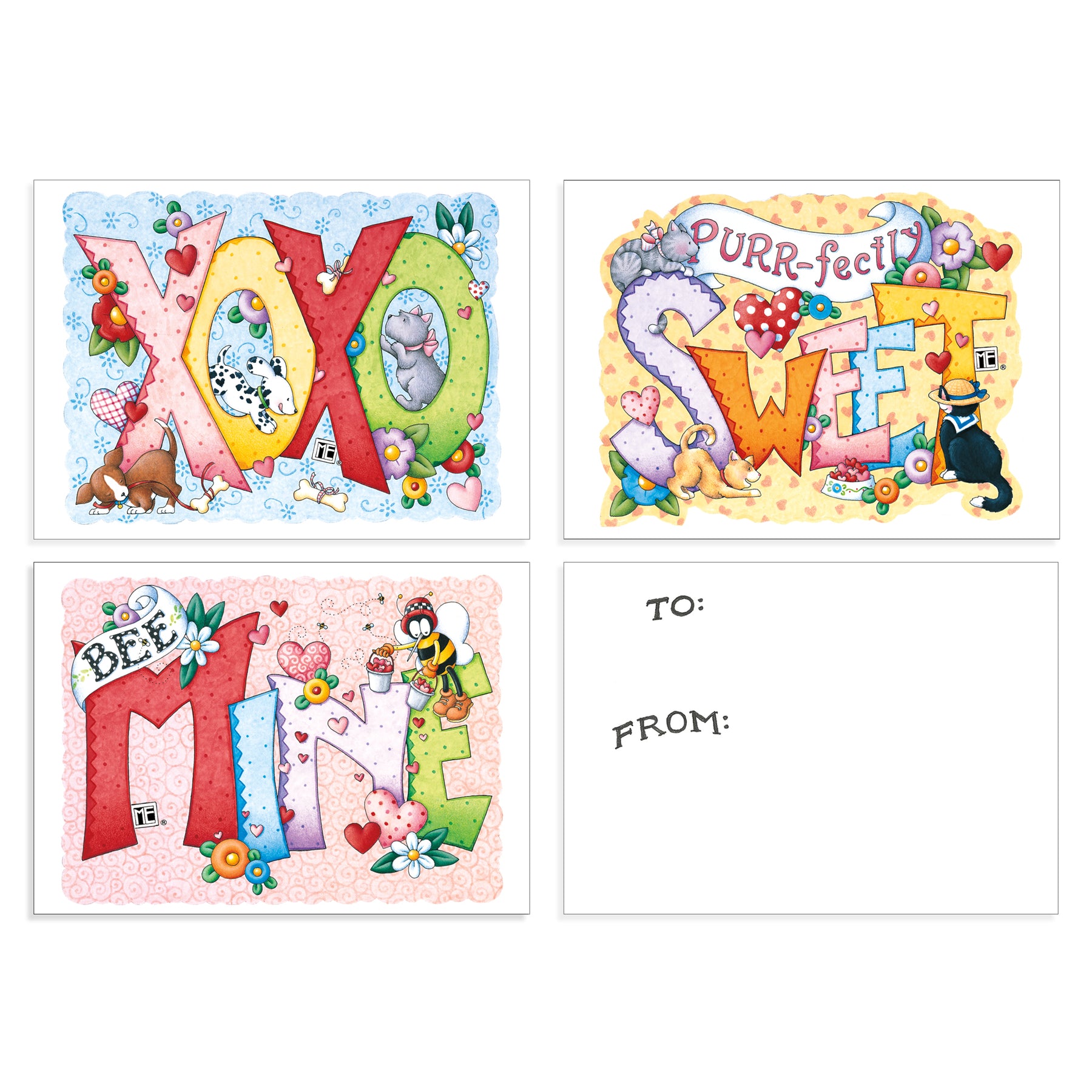 Mini Valentines, series 2
This pack of a dozen Valentines cards is perfect for kids! Cut them out on the dotted line and send to all your friends. 
Each pack contains 4 sheets (total of 12 cards when cut)
Each card when cut measures 3.75" x 2.75"
Cards read: 

"Bee Mine"
"Purr-fectly Sweet"
"XOXO"